动作被采纳!
标题 (dev): Stare down bra, she naked below [a4a] [1 pic] (For The Wrestling Ring)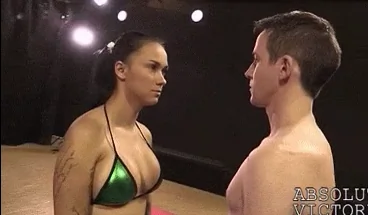 Stare down
Stare down
star star star star star
star star star star star
star star star star star
攻击者
全部
描述 [POV Attack] (英语):
You stare your opponent down.
人机对话 (英语):
Staring contest!
受击者
全部
描述 [POV Victim] (英语):
It's a momentary stalemate. Your opponent locks eyes with you, glaring, considering their next move.
情景 1: round 1
Kinks:
Toys:
Type of action: | 挑逗
最近更新: 2022年10月16日 01:25
评论
- Changed the bot text to something a little more fun, updated the text to be gender neutral (as an all for all action).