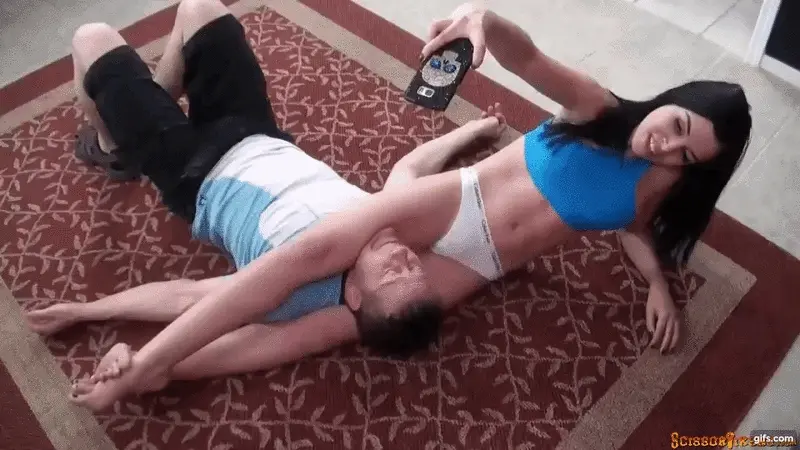 Headscissor Selfie
star star star star star
They say a picture tells a thousand words, well these just say one thing: I *squeeze* own you.
With your legs locked firmly around his neck, you have him right where you want him. Looking to taunt him, you whip out your phone and start snapping pictures of him struggling between your legs, mocking him as you do.