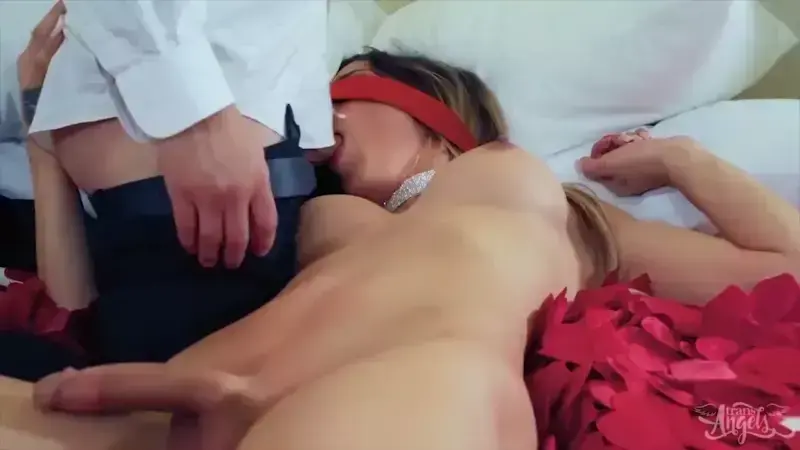 Blindfold and give a taste
star star star star star
Open wide. Trust me... you'll like this.
You slip a blindfold over her eyes and put your cock to her lips, slipping it inside. The loss of vision only seems to heighten her enthusiasm. You glance at her cock and see it twitch, it's obvious this is turning her on.