Hello everyone!!
My name is Tanya!!
I am 23 5'4 120 lbs Korean American 🇰🇷🇰🇷🇰🇷 🥚
The C-collar: You will wear this collar until your superior (Frikka) takes it off. You are now a slave of Compound 14
당신의 여왕에게 절
I am here looking for sexfights and fantasy wrestling...but will do classic for the right person. I am very turned on by making other ladies squirm. Its my favorite to dominate and control my victims into submission. Even though i will take on subs it has to stay competitive, i dont like quiters. I do like a lady that likes to take control 😉. But be sure to be ready to lose! I also do live bets and wagers for fun but please message me first on ideas. Not looking for a relationship just some domination wrestling fun with girls and boys. Please respectful and "insightful" messages only, i dont want a two word message. Half this game is creativity and imagination. I want to see you have that. I promise ill make it worth it for a fun experience for both of us 😁.
See you on the mats between my thick thighs 😈.
Personality in game
~ A true alpha among betas, i hate to lose and love to talk shit. I have been told im extremely bratty when i want to be. Im a power house in a small package but dont underestimate me or it will be your last.~
If your lucky and get a match with me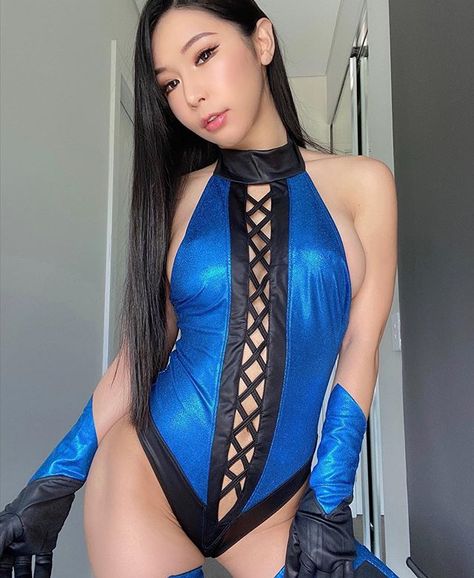 When you take me out on a date !!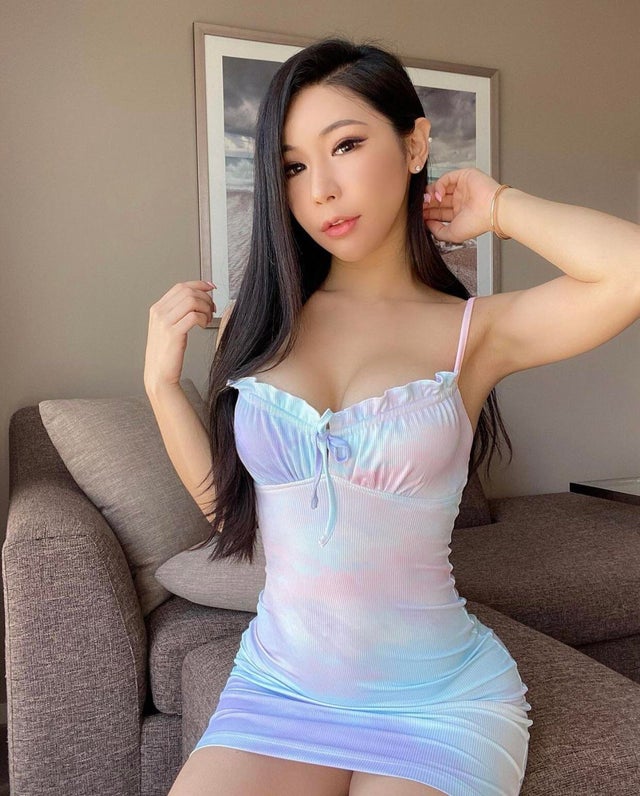 When i unfortunately have to work 😭😭😭

My Boo !
Pokimane (Melis Pokipet)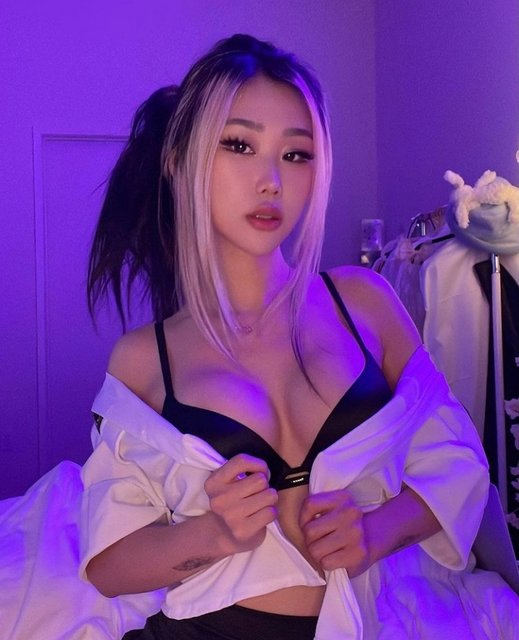 To show my love to Poki we have exchanged collars
Currently wearing a black and pink collar saying*Pokis Boo* with a 💚.
Out of Game
~ I am extremely shy but very out going once i feel safe with you. Loves to laugh and have fun and make new friends and experiences.
~♤♡~👑 Champion Titles 👑~◇♧~
5x TWR Defending Champion 1st title hold
5x TWR Defending Champion 2nd title hold
~GAMES WALL~
Wins!
Belle~Sooo I lost to this bitch the first time we fought...waited a very long time for the rematch..ended up having her tap out a d cum for me like a good little subby 2x....thanks for the revenge...waiting for our tie breaker match...
Hitomi~ Planned our match week in advance to have it. It was a intense match, she made me cum first but I made a great comeback in the end. Looking forward to our rematch!
Dakota~ Got to fight a 9x defending champion. Was a long hard fought match but ended up making her explode.
Phil-igt~ We had a long wrestling session where i made him my cum slut bitch. Did irl bets and made him blow himself in the face.
LFCJustin~ The FormerChampion challenged me. Talked so much shit to me before our match. Ended up stroking him to a loss. Made him blast himself in the face with his own cum irl. Thanks for that belt bitch 😉
Wilbur~ After he made me cum i wanted a rematch. This time was a different story. Ended up trapping him made him explode. Had irl bets. Made him blow himself in the face.
Ashley~ This japanese slut challenged me to a fight to win the good graces of her boss the collector. She tried to collect me and failed horribly. Sent her back in a box to her employer.
The Collector~ This guy wanted to show me something and put me in my place.... had to show him who the 👑 is. Made him blow.... Tanya 2-0...
Unfortunate loses~
Fought Belle~ Ended up going the distance in a 3 hour match....I pulled ahead early but rngesus decided to fuck me as hard as belle that night..having cum at 70% and then belle resisting my special move with her bars all at 100....she ended up binding me in the corner and strapped a vibe to my clit and let it go until I was a wet mess....im waiting for the rematch to show her she's just a lucky slut!!
Fought Sexfighter Trevor with irl bets. Got so lucky, ending up beating me by 3 hp. He picked me up off the air and fucked me till i was a dripping mess.
Fought Oriana~ Had a very long and intense match. Went back and fourth until she vibed my pussy and made me gush.... ended up cumming humiliation style with my own vib.
Fought Smite~ Had a good match against him,pulled ahead early but ended up short now i have irl rules applied to anyone that asks for the next 0/5 matches.
Fought Holy Knight Jericho Jordan~ Was a very long anticipated match going in. She was the belt champion. We exchanged 4 different orgasms with me losing on the 5th one. Now I have to include a new rule...I hope for a rematch with her.
Fought Sarah~.....This bitch.... had a solid match with her but ending up losing to an assgasm...I lost a bad irl bet. Made me cum with a vib and plug. Also made me say her mantra the whole time * I am a total bitch for Sarah*.... waiting for my rematch....
Fought Desi~ ...we decided to have an irl match where we would have to follow along irl...she ended up making ne cum 3x irl and I had to submit to her, no longer being able to continue....will be needing a rematch soon.
Fought Icy~ Had a long classic match...I had the lead most of the way until she bound me with a roll of duck tape and made me cum.... now I wait for my rematch.
☆~THE DAY CURSE~☆
The legend of the day curse is so vast and devastating that it hasn't been fully understood where it came from or how it is placed on someone. But what is known is that its more severe than small poxs and far more deadly than Leprosy. When Day comes into my match supporting me regardless of opponent or mode I have have a 85% lose rate. Still looking for a cure for this curse but she's worth the agony. 2-11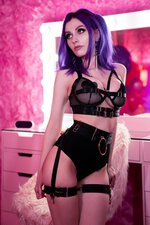 Rules~
From my loss from smite- I have to play along irl...if i lose my clothes or get fucked i have to do it. And cum test i have to edge. 5/5
Anytime I have an anal action I MUST take it... 4/5
Anal curse- You will thank your opponent after getting your ass used and beg for more, and then skip your turn. 3/5
Me in a nutshell??
== Results from bdsmtest.org ==
100% Submissive
100% Switch
96% Experimentalist
95% Rope bunny
93% Dominant
89% Rigger
87% Voyeur
86% Master/Mistress
82% Degrader
76% Degradee
75% Brat tamer
63% Brat
For those who read till the end 🤪