Intro:
I'm Mac. Most of my games are competitive matches to fight for domination over the opponent, but I'm not limited to just those types of games, since I'm a switch
I don't really have any limits, so I'm probably down for any type of game with any kind of parameters (;
If we're playing competitively, I will always fight to make you a cumming mess, and no one ever beats me without a tough fight or getting a little lucky.
Compliments of Queen Espalla: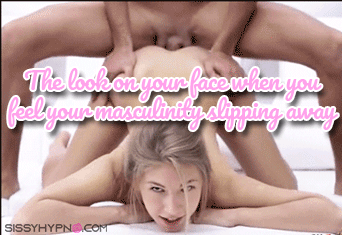 Memorable Victories:
After weeks of trash talk between Weiss Schnee and me, we finally got down to a match. She teased me before about becoming her footslut and her pounding me into submission, but I was determined not to let that happen! I had my cock enter her tight pussy and knew I couldn't let up, I just kept pounding and pounding away into her, keeping her from catching her breath. In a heavy mating press, I finally pounded away into her first orgasm. I was confident I would have her right where I wanted her, but she regained her energy and used her ass to make me explode and then tricked me into getting trapped into her pussy and filling her up. Barely conscious and with 1 HP left, I used my last bit of strength to keep fighting. Just when she thought she had me trapped under her by sitting on my face, I used my expertly skilled tongue to keep licking until she finally squirted stream after stream, handing me the victory! She vows revenge but I'm not so sure she'll ever get any.
Kimmy squared off against me and said that I would be begging for her pussy after she becomes my mistress. Well not if I have anything to say about that! I knew I just had to make her my little pet, so I slapped a collar and leash around her neck and didn't let up. She got so horny and wet that I could just see how much I was messing with her mind. Putting her down on all fours like a true puppy, I thrusted in her from behind, which made her cum not once, but twice this way! I placed a bowl under her to catch all of her squirt and led her by the leash to lick all of her juices up from her bowl. She obediently barked for me and serves me now.
I took on Christina with a lot of confidence. I knew that I had to win this one and she didn't know what she was getting into. Although she landed a few lucky blows, my cock just proved to be too strong for her. Especially when she had multiple holes filled at once, she just got too weak! I had her cumming from her ass and she embraced being used by me. I gave her a rule and now she knows her place under my cock.
Erika and I had quite a few battles. At first, I completely destroyed her and she was my toy. But soon after for the next 2 games, she relentlessly kept fucking my ass. I wasn't used to it at first but she just kept going. I tried my best to resist but she fucked so hard that my cock couldn't help but squirt out cum over and over again for her. Weak and defeated, she enslaved me and made me her very own puppy. However, that didn't last long as I turned the tables on her and she is now my happy pet instead.
Nila the Witch became a formidable opponent for me over the last few days. In our first match, it came down to the wire and I thought I had Nila beat multiple times, but she kept drinking potions that allowed her to resist. Eventually, I came and she locked me up. I challenged her for my freedom and won it, much to her surprise! We decided to have a tiebreaker match to decide enslavement. Even with the odds against me as I had many rules against me in this match, I fought hard and made her cum so hard, draining her of her magic and powers and taking them for myself! I shrunk her down to a 4 foot 6 weak cat girl with no powers and now she's my cute little slave. Check her out now!
I fought Maya and she is quite the competitor. With some good bets on the line, we both didn't back down and teased each other in a close match, although I did finally get her to submit to me. I took it easy and just I edged and teased her just to show her what she's in for next time! She's my cute little French toy <3
When I got in Agent 82's way, it resulted in a showdown. Although I prepared for an experienced agent and a big battle, my hypnosis tactics quickly overwhelmed her, as I successfully brainwashed her and broke her mind. After some mental training and cumming, she is now my loyal pet - thoughtless, barely speaking, and barking for me on command. Her body and pussy are now owned by me (;
Although Naomi had a few lucky wins at first, I finally started getting the better of her. I've been starting her brainwashing training and made her my cum cow. She was bounded with her holes filled and tits milked while she addressed me as her master (;
Ciara and I had a close and competitive battle, where she was confident and cocky throughout. Although she made an almost impossible to resist attempt to finish me off, I resisted and made her cum helplessly like the slut she is. Now, I've renamed her Ciara. Mac's knightly bitch.
Losses I'm Forced to Display:
I crossed paths with the witch Jingliu and I was immediately eager to make her my new pet. We had a VERY intense match, where we took turns controlling each other's minds and struggling to taunt the other one into submission. She bent me over and wrote, "Witch's little slutty hole" on my butt above my asshole, despite my protests of not touching my hole. Although I had her right where I wanted her, she outsmarted me and made me cum uncontrollably, getting drained and defeated. She partially blanked me and she is now my mistress and I am her slutty little cow. The writing on my ass isn't coming off anytime soon, at least not before we cross paths again hehe.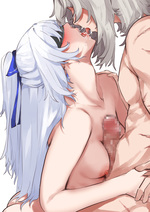 After defeating Calliope before, we had a rematch and I tried to make her a bimbo, but she came back and showed me how good it is to be her goth girl and now I can't wait to have my first cock.
I challenged Anita to a high-stakes match and felt like I could definitely add another slave to my collection. In a close battle where I felt I had the upper hand for most of it, I milked her until I was confident in my victory. But before I knew it, she was using every trick in the book, pounding me and ultimately using those perfect feet of hers to force me to uncontrollably surrender my load to her until I was weakened.
I finally got to play Mizuki and the competitiveness of the fight did not disappoint. We both resisted cumming when the odds seemed impossible and it was a close close game. It was such a close game and I had her on the ropes, literally! She was all tied up and I was just about to submit but then she broke free and milked me into weakness. In my weakened state, I was transformed into Mackenzie and my cock caged. Not only was it enough to give me just any cage, but just look closely at what they gave me! It's a flat cage! Mizuki, Rana, Jillian, and Greeniethen all had a say in taming me afterwards, where I worshipped their feet, had my ass spanked, and my pathetic balls kicked as I thanked them.
In a showdown with Rana, we had a very exciting tug of war match that really came down to the wire. However, earlier on, she warned me that I would fall to her body and at first I didn't believe her. Fighting hard, I clung on to dear life at 1 HP, feeling like I had the advantage with my last bit of strength. Little did I know, Rana would expertly maneuver her way to milk me into defeat, leaving me at her mercy. I very much look forward to getting my revenge on the girl!
Mercedes defeated me badly. I confidently challenged her but she expertly milked my cock into submission.
(3 December 2022) I went through a lot to face Alice again but it took capturing the Huntress to do so. We made some wild bets and I felt like I could finally get the advantage. But she ended up resisting and tying me up instead, and then she wouldn't stop pounding my ass! I was utterly humiliated after she pegged my ass until I came from it. Just when I thought the humiliation couldn't get any greater, she forced me to eat my own cum and then eat her winning squirt too. Still weak, Alice fed me one of Momo's special potions, turning me back into her pet puppy…. I WILL get my revenge~
As a result, Alice changed my pfp, name, gave me 2 new rules, and made me display this for all to see..
(15 July 2022) I challenged Alice with every intention of making her my newest pet. Although I used my ropes to restrain her, she started escaping faster and faster! We were both so close to our limit and I thought I had her beat, but she ended up making me cum for her instead. With me weak, she made me her pet doggy, giving me an outfit, collar, and even stuck a tail in my ass. Now, you can see what she did to me in my pfp.
Mistress Chantal was someone I definitely wanted to take down. We started off pretty evenly matched, but that didn't last long, especially since she kept tying me up. Her expert pussy ended up milking my cock, and just when I thought she was done with me, she humiliated me even more. She put her pussy right on my face and forced me to eat my own cum and clean up her pussy! Why do I keep getting handed the ultimate humiliation of eating cum….
Active Rules:
None anymore!
Completed Rules:
Whenever someone uses their feet against me, I must skip or fail the cumtest. (20/20 wins)
If I cum first, I turn off all giving kinks for the rest of the game. (10/10 games)
For the next (5/5 games), I cannot use my cock for the entire match. After that is complete, I cannot use my cock until I cum first. (5/5 wins)
If I get penetrated in the ass, I must bark and skip or fail the cumtest. (10/10 games)
Whenever someone uses their feet against me, I must skip or fail the cumtest. (5/5 wins)
Whenever I get fucked in the ass, I must skip or fail the cumtest. (5/5 wins)