Hi ~I'm Cecilia ,A cute futa succubus~As a young succubus, I am not familiar with the rule~So I would be happy if you willing to teach me something . I would like to play with other succubus senpai and like to have a game with you ~
I'm willing to be dominated ~but you need to prove yourself first ~~~try to satisfy me or you will be drained♡
(Also English is not my native language so I might make something wrong~sorry for that ~)(說中文的喔~)(well~I'm willing to play with sub~but hope you at least try to fight back~this can make me feel more excited ~thanks for that ~)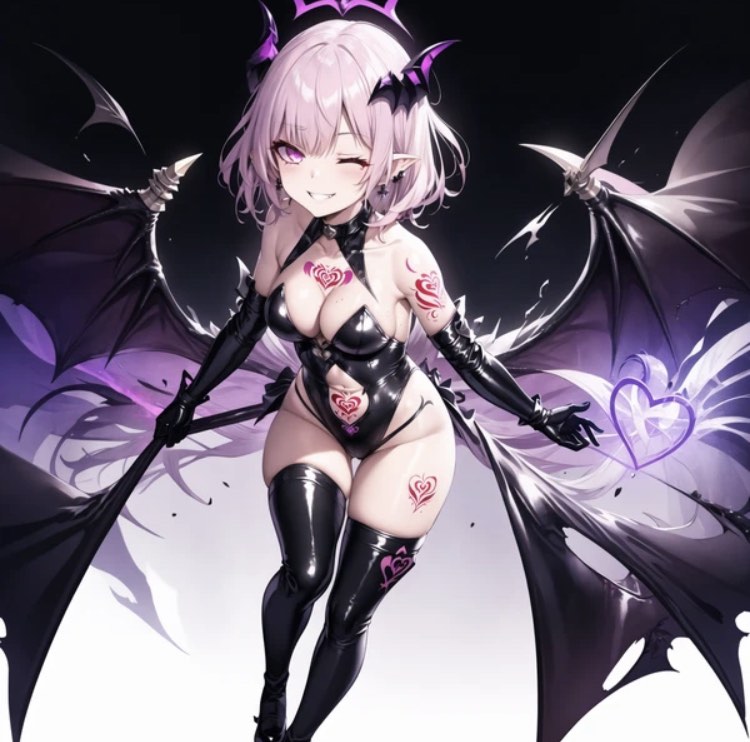 about me ~
As you see~A cute and mischievous succubus likes to having fun❤️I'm here to drain others vitality and milk their cum out as a tasty meal ~Hmmmm?You say you want to tame me ~well…try your best ❤️Or I will easily break your mind❤️
I have an adorable breast which can trap your cock in ~and a 5 inches girly cock❤️although it's not very big but still can satisfy you~and don't forget my tail and horns~my tail can secrete aphrodisiac and used to milk your cum out~and horns….well~just don't touch them~or…💕


hehe~let's play~
some rules~
about hypnosis
When I first get hypnosis, I will follow your instructions and stop resist for 3turn,and after that I would throw a dice to judge if I'm still in control ,(for example: if I get hypnosis about 4 turns, I need to throw 1d6 above 4.5turns,1d6 above 3….)if I get free,the hypnosis no longer effect on me unless I admit you.
about hair
If my opponent take the action about my hair, I will surely take the revenge action (if I have enough energy)unless I*admit*you
about admit
If my life point below enough,I will admit you and stop to resist,you can do whatever you want ~.hmm?where is the limit of admit?well,I won't tell you ~
weakpoints
Well~It's no denying that there are some parts make me feel lots of pleasure when you touch them~, I might become senseless if you keep work on them~hopes that you can find them❤️(hmmm…I definitely won't tell you usually…but what if I get hypnosis…)
special rule:night of revenge 💕
(New things ~still in work ~)
Hah…after multiple lose…I decided to let you know I'm still a good succubus!with some magics…just get prepared ~it won't be as easy as usual…❤️
(Rule is simple~when I lose,I gain one energy ,if I win a game,the energy bar will be empty ~after I gain three energy,this mode will be activate~and will keep til I win a game ~)
(In this mode~1.admit rule won't work anymore ~2.hypnosis rule change,I will start to roll a dice at first round,and won't tell where weak spot are~3.number of weakpoints decreased~4.if you want to tame me in this mode…there is one part work~)
Energy bar:(inactivated😴)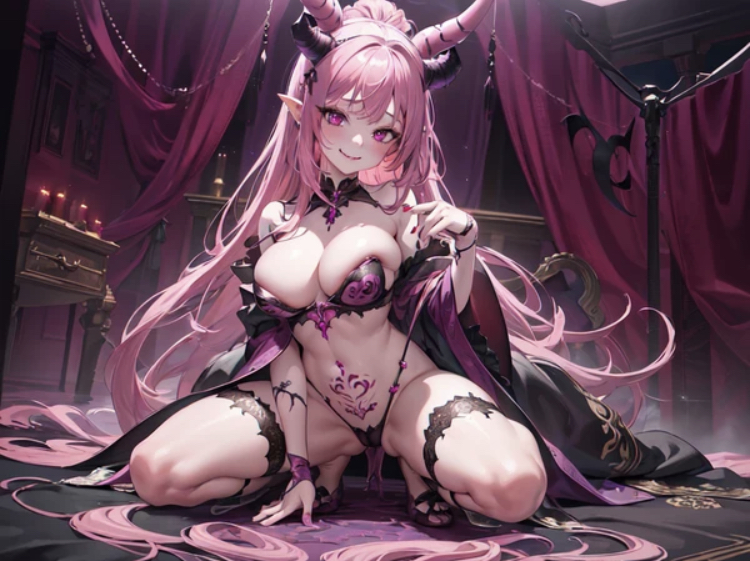 time to hunting!
rule (defeated)
some memorable game
After lose to Star three times…I'm addicted to his cock now…❤️I can't even resist it a bit…
Yoimi has accidentally summon me during her experiment......ufufu~we both have a great time❤️
Meow......Evan breed me after I lose to him forth time...and he even write "Evan's breedable kitty" on my tummy! I'm definitely going to drain him next time...💕
Sir Leo claim that I'm his pet after defeat me third times...💕t—that's not t...true...💕it's just too good so...💕meow…💕