(A cross-gendered RP character)
A female wrestler with a raging libido and a fascination with sexual control.
---
STATUS - Dominant
Lady Dusk has taken down all comers recently, including those who have defeated her in the past. Romantic's training is reaping rewards and a new power is awakening as she prepares to sit on the face of the world and have it worship her.
FACTION FIGHTER - Lady Dusk is a member of the Total Wrestling Alliance Team wrestling faction.
MOONLIGHT - Katrina (Lady Dusk) can also be found working as a host at The Crimson Cavern Club
NOBLE CHAMPION - Lady Dusk has been recruited by Lord Romantic Malaspina to represent his interests in politically-motivated sex fights. In exchange for this, she is receiving the finest training around.
PARALLEL PARTNER - Due to reasons, the storyline with Failed Wrestler Sam has been spurred off. There is a separate version of Lady Dusk purely for her relationship with him.
---
Bio
---
Ring name: Lady Dusk
Real name: Katrina Nettleton
Age: 23
Height: 5'7"
Hair: back-length, ginger, straight
Breasts: C cup
Signature move: The Duskfall Pin (Headscissor stroking)
Favourite sexual finisher: Dusk's Destroyer
---
Dusk's Destroyer
---
Lady Dusk's mighty strapon.
.
Victim count: 14
(Who are those victims? Ooooooh, I couldn't possibly say! 🤭)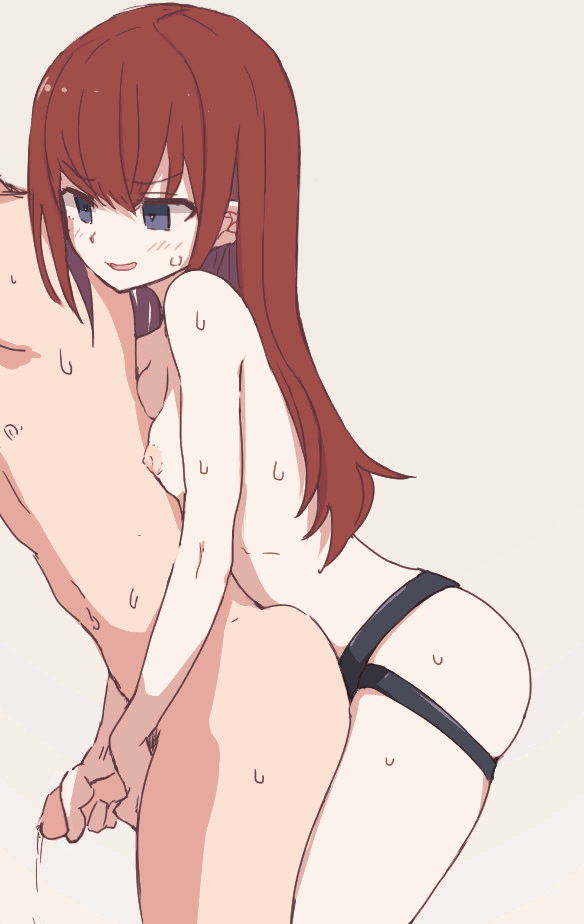 Ever since she first came across the sport, Katrina has been absolutely enthralled with the excitement and heightened emotions of gaining and losing dominance. She knew from the first moment that she wanted to be a part of this exciting and dangerous world and worked hard to achieve her dream. But this has nothing to do with becoming a champion, or being famous or anything like that. She does this for the sheer thrill of the power over someone, the risk of humiliation, the battle for dominance.
Katrina may love nothing more than squeezing someone between her thighs or watching them lose their mind from pleasure as she forces or denies an orgasm, but that dominating trait does not extend that far into her personality. She is actually a very warm and genuine girl who can easily become flustered by attention and treats those around her with kindness and respect. She does expect this to be reciprocated, however, and has a very patient breed of sadism reserved for those for whom she holds a grudge.
Katrina has a modest lifestyle with little money and a cramped single-room apartment she calls home. She is clumsy, messy and probably the worst cook you will ever come across. But this doesn't bother her: life is about enjoying herself, not worrying and wasting time on pointless domestic chores.
She may love domineering sex, but romantically Katrina has a real soft spot for people who are kind, cute and compassionate. She is a softy at heart and loves to give pleasure to those she loves even more than to receive it.
---
The detailed stuff
---
THIS CHARACTER: This is a cross-gendered character (male playing as a female). It's not for for everyone so if you are not comfortable with that, then I totally understand.
SOCIAL BOUNDARIES: I want to keep real life out of my time here. I only want to play RP modes; nothing with any IRL element. This means no IRL bets/actions and no FWC, interactive or hentai JOI mode.
HOW I PLAY: Everything I do here, I do through role-playing a character. I look for TWR, LWR, classic and hentai matches. Any PvP interactions (games, DMs) potentially feed into the ongoing story, which I write up here on my profile.
I am most interested in long-running interactions with people who I can RP with between games, because my chances to play are limited
[Btw, whether in game chat or DMs, anything in square brackets like this is ME talking, not my character.]
PLAYING GAMES WITH ME: When I have time to play, I will look for people who I have interacted with over DMs first before using match making.
DOMINANCE: Lady Dusk likes to think of herself as a dom but the truth is that she can be melted if handled correctly. She is a sensual lover who delights at pleasure control. She is not a hard dom or hard sub so don't expect her to behave like it without building up to it.
KINKS:
HELL YES TO: facesitting, tickling, spanking, smothering, strapons (big yes!) and pegging, chastity, orgasm denial and ruination, restraining (light bondage)
NO TO: anal against women (don't know why. I just don't like the idea of it. Pegging is fine, for some reason though...), fisting of any kind, severe non-consent (raping someone who is CLEARLY not enjoying it/crying), cum eating, torture/hard bondage, prolonged genital torture (CBT), anything involving excrement.
Detailed kink information can be found on this Kinklist (part true for me, part in character for her).
---
Arena Record:
TWR: 8-7
LWR: 4-4
Official league matches only. Competitive matches that were RPd as training or informal are not counted.
---
History:
---
CHAPTER 1 - A NEW LIFE
Kate (Classic, loss)
Canin (TWR, arena match, win)
Ben "The Fighter" (TWR, arena match, win)
At her friend Kate's suggestion, Katrina moved to EF City and became Lady Dusk, a competetive sex-fighter in the EFWR league. She shot to instant repute with two early victories in the mixed league.
CHAPTER 2 - DUSK FALLS
Stephanie (LWR, arena match, loss)
Reki (TWR, arena match, loss)
Belle (DM, RP)
Ben "The Fighter" (TWR, arena match, win)
Reki (TWR, arena match, loss)
Haruka Miyazaki (LWR, non-competitive, loss)
Her early success made her a target for her rivals: something she was ill-prepared for. She reacted badly to her first competetive loss with Stephanie, which earned her a shameful banishment from her gym. She was then disgraced and humbled in the ring twice by Reki and publicly in the corridor by Belle. Not even a viciously sadistic blue-balling of Ben quelled the helpless, immature rage that boiled inside. It was only when Haruka took pity on her and invited her to train at her dojo that Lady Dusk learned the patient maturity to weather the hyper-competitive storm surrounding the league.
CHAPTER 3 - BIRTH OF A BEAST
Chris Desires (TWR, arena match, win)
Gia (LWR, win, RP, DM)
Now hardened to the often-brutal world she was now in, Lady Dusk returned to form in spectacular style. Unleashing her lustful dominance, she powered to victory in matches against Chris and Gia: the latter of whom she cowed and subjugated into an obedient pet.
CHAPTER 4 - CONFLICT IN THE RING, CONFLICT IN THE HEART
Ben "The Fighter" (Classic, non-competitive)
Yura (RP, DM)
Belle (LWR, loss)
Chris Desires (Classic, non-competitive)
Now relaxing into her new life and embracing her sexuality, Lady Dusk decided to venture away from the ring for her kicks. She thoroughly enjoyed successful one-night stands with both Ben and Chris. But the girls in her life proved trickier. Belle used her infatuation against her to ensanre and humiliate her. And she was developing strong, complex feelings towards her new roommate Yura, who she had met by chance in town.
CHAPTER 5 - BACK IN HER PLACE
Asmodeus (TWR, arena match, non-competitive, loss)
Slave Tim (Classic, non-competitive)
Ben "The Fighter" (TWR, arena match, loss)
Lady Dusk was punished for her overconfidence and complacency. She suffered punishing losses against Ben and Asmodeus, getting absolutely destroyed to the point where Ben didn't have the heart to inflict any more humiliation on her. She discovered the existence of demons, however, is Asmodeus and was pressed into servitude. To vent her frustration, she sexually tortured and unfortunate slave in a brothel. But it DID give her an idea for how to earn some extra money...
CHAPTER 6 - THE RISING DUSK
Belle (LWR, arena match, win)
Boss Jack (Classic, non-competitive)
Jasmine (Classic, tie)
Lady Dusk hit back at the world and showed her claws. She suckered Belle into a false sense of security and sprung her trap, destroying her and taking her revenge. She then completely dominated Gia's boyfriend, Jack, with four premature ejaculations before locking him in chastity. Her status as a domme was ALMOST secured but she narrowly lost the bet with Jasmine of claiming a flawless victory against her.
CHAPTER 7 - DUSKY LAD
Chris Desires (Classic, non-competitive)
Kate (Classic, non-competitive)
Yura (Love mode)
Belle (Classic, non-competitive)
After Chris had changed genders after losing a bet, Lady Dusk was fascinated by the idea of becoming a boy. Chris procured a "pink pill" and they shared it... and a night of passion. 'Dusky Lad' found his new penis hard to control but had great fun trying it out a second time with Kate. But it almost got him in trouble with Yura. Fortunately, Yura was able to see through the skin to the person she loved underneath and they became girl(!)friends. But when she was just about to fulfill her desires with Belle, the pill wore off! Fortunately, Belle could appreciate the effort Dusk had gone to to bed her and they laid their differences aside to start a sexy new friendship.
CHAPTER 8 - BACK TO THE RING, BACK TO LOSING WAYZ
Kinkster (TWR, arena match, win)
Yoimi (LWR, arena match, TITLE CHALLENGE, loss)
Alpha Wazy (TWR, arena match, loss)
Suitless Wazy (TWR, arena match, loss)
Suitless Wazy (TWR, win)
After a period of absence whilst on her gender holiday, Lady Dusk returned to the arena and to wrestling. An immediate victory against Kinkster bouyed her. But her bubble was burst when she challenged the cute wolf-girl Yoimi for the LWR title and lost. But the worst was yet to come, with two back-to-back losses against the rookie Wazy. She got her revenge in a competitive locker-room romp the following morning... but it wasn't an official match so didn't count.
CHAPTER 9 - AN ASSERTION OF DOMINANCE
Sarah Safina (LWR, arena match, win)
Gentle Sir (Classic, non-competitive)
Reki (TWR, arena match, win)
Ben "The Fighter" (TWR, Classic, loss...ish)
Dusk was annoyed about losing to Wazy so she became more ruthless with her opponents. Having dispatched the rookie Sarah, she got her long-awaited vengeance on Reki and obliterated him with her strapon. She then showed Ben that winning fights and dominating sex are NOT the same thing by reversing a lost bet and taking charge from a losing position. meanwhile, Gentle Sir pledged himself to be the best, most loyal pet in the city for her.
CHAPTER 10 - SWALLOWING PRIDE (AMONGST OTHER THINGS)
The Merchant (TWR, arena match, loss)
naDine (LWR, arena match, loss)
Yoimi (Hentai, non-competitive)
naDine (LWR, arena match, loss)
[Romantic] (TWR, loss)
[Sam] (TWR, arena match, loss)
Lady Dusk simply crumbled and hit a terrible run of form that saw her ritually humiliated in the ring. It started with a photo-finish loss to The Merchant but she was completely unable to mount a resistance to naDine's charms. She was almost completely subjugated by the German beauty, had it not been for Gia rescuing her in a show-down for the right to Lady Dusk's slavery. She was also dominated and power-fucked by Sam as they comepeted for leadership of their faction. There was a ray of hope, though. Begging Yoimi for release from her collaring turned into a steamy, passionate massage-turned-sex. And, despite being humbled by his superior sexual technique, Lord Romantic Malaspina recruited her into his stable of champions and offered to train her.
Gentle Sir (Classic, non-competitive) – (Summary) Gentle Sir, Dusk's adoring pet, helped to cheer her up after her run of bad form. She vented all of her frustration by pegging him publically in the park and making him lick her to orgasm so that she could feel like a winner again.
Romantic (Hentai, non-competitive loss) - (Summary) Lady Dusk began her new training regime with some personal coaching from her new master. She lost, obviously, but she learned so much.
Yura (LWR, non-competitive, win) - (Summary) Lady Dusk showed her girlfriend what it was like to be a sex wrestler with a friendly tussel in a training ring. But Yura knew all of her sensitive spots and proved to be able to exploit them gleefully. It devolved into a full sex-session for the lovers. A punishment for cumming first, Lady Dusk 'collared' Yura with the gift of an expensive silver necklace.
Chris Desires (TWR, win) - (Summary) Noticing that Lady Dusk was feeling down about her recent losing ways, Chris extended an invitation to a friendly spar. She was keen to put her recent training into practice and dominated the fight before giving him the happy ending he was after.
Yoimi (Love mode) - (Summary) Following their night of passion, Yoimi cooked a fabulous breakfast for "Duskie". A dancing session led to a passionate kiss and confession of feelings as the two became girlfriends! They then consumated the new relationship... several times.
Ben "The Fighter" (TWR, arena match, loss. Classic aftermath) - (Summary) After a lengthy absence from each other, these two resumed their gentle rivalry. Dusk absolutely destroyed Ben in the wrestling match and was cruising with control. But a staunch resistance from Ben saw him battle back in the sex round and doggy-fuck her to victory. She was gutted to have thrown this one away but was gracious enough to reward him with some quality boob-time after the match.
naughtyJessy (Classic, win) - Lady Dusk's faithful pet Gentle Sir presented her with a defeated opponent as a present. But Jessy needed taming by Dusk's hand before she became a docile pet.
Haruka Miyazaki (Hentai, non-competitive, win) - (Summary) What started as a sexy romp in Haruka's onsen soon turned competitive when she to tried to steel Dusk against seduction. When she insulted Dusk's weakness, Dusk lost all control and KO'd her in the onsen. Haruka apologised profusely and vowed to help train her further.
Virgin Boy (Classic, non-competitive) - Lady Dusk took home a former client from The Crimson Cavern Club for some domination fun. She tied him to her bed and pegged him to the brink of climax but was interrupted by Dusk's downstairs neighbour, who joined in dominating him before Dusk claimed him as one of her pets.
Belle (LWR, arena match, win) - (Summary) Belle and Dusk were fuck-buddies outside the ring but had decided to keep the intensity of their rivalry by competing for a collar and the right to dom the loser. Neither wanted to be the first to become the bitch but Dusk managed to slap it on Belle's neck and anally fuck her into a new role of submission.
Asmodeus (DM, RP) - (Summary) Asmodeus had already pressed Lady Dusk into domestic servitude. She was shit at it. But a shared bath led to a sexy challenge as she tried to see if she could make the demon lord cum. He did. And ask she swallowed his demonic juices it corrupted her, turning her into a mortal/succubus hybrid!

James (TWR, arena match, win) - (Summary) James had had a sexy tussel with Lady Dusk as a client of the Crimson Cavern Club. This was different. She showed no mercy as she dominated the match and left him covered in his own cum.
Sam (Classic, win) - (Summary) Sam was full of bullshit bravado, having beaten her in the ring previously. To shut him up about being such a 'predator', she emasculated him with a penis pump before fucking his ass and blackmailing him with a photo of him covered in cum on the floor of her appartment with the Destroyer in his ass.
Anastasia (LWR, arena match, win) - (Summary) Lady Dusk was amtched against a prodigal rookie. She woefully underestimated the newcomer's abilities but managed to battle through with her experience and secure a hard-fought win. She had nothing but respect for the future TWR champion and recruited her into her new wrestling faction.
Suitless Wazy (Classic, non-competitive) - Wazy had taken a break from the ring to go and visit his family in Hawaii. Dusk was sent on an all expenses paid vacation by her new, wealthy patron in order to relax her. Lo and behold, they ended up on the same beach! Dusk was oozing seductive allure as she asked Wazy to rub sun cream into her back. After a short but disastrous dalliance with a surf board which saw her arse-up in the waves, she ended up at his holiday home to shower and unwind. It did not take long until these two ended up in bed, setting the sheets alight with their hotness for each other.
There was very little beating around the bush and soon the pair were naked on Wazy's bed, Dusk's hot, wet mouth sliding down Wazy's elated cock as he shivered and moaned in ecstasy. And when it inevitably turned into intercourse, he knew exactly how to melt his redhead ring rival, having dominated her each and every time they fought. Bending her over, his cock slid effortlessly into her to impale her on a rod of pure joy. There was some gentle mocking involved but Dusk didn't care; this wasn't about competition but just enjoying a damn good fucking. As she melted and moaned for him, he flipped her over into an old nemesis: the pretzel position! This very move had made her cum helplessly against him countless times before but this time it was Wazy who was unable to contain himself and he filled up her pussy with a stream of hot, delighted cum. She didn't rub it in though. Rather, she just wanted him to finish the job. He didn't seem to have any qualms about his own seed as he went down on her and then let her ride his face until she joined him in orgasmic rapture. There was a hotel room in Dusk's name that was going to go unused but she didn't care: the remainder of her holiday was going to be spent at his place getting boned into oblivion!
John the RNCEO (TWR, arena match, win) - John had seen and heard of Lady Dusk's career in the arena and was looking forward to being matched against her. So when his opportunity came up, he was delighted. Dusk was her usual cordial and welcoming self. The start of round one was physical and cagey, with the two fighters rolling with each other and vying for advantage as they tried to bend each other into submission. The close proximity and rubbing was turning John on and he started enjoying Dusk's body. She allowed it, before snaring him into submission moves with his own horniness. Bu the time he'd allowed her to wrap her legs around his head he was in trouble. His laughing at her and dismissing her had annoyed her and she was determined to take the insult out of his hide. Clamping down her thighs on his throat she choked him until he passed out.
The ref broke the hold and he came back around. Red-faced at being knocked out, he was determined to avenge the insult by forcing her to cum in front of the crowd. He stripped her pussy and attacked it with his fingers. She fought back with a mighty blowjob but he was too much for her. He fucked her against the turnbuckle. She was desperately panicking as she neared the edge and was saved by the bell to end round one. Her legs were shaking as she praised the miracle. But John knew she was vulnerable and instantly drove into her at the start of the second round to finish her off. After being power fucked, she stood no chance and came so hard that she was almost too Ted out! But right at the last possible second she struggled to her feet [with 2 HP!]
John's smile slipped when he saw he rise from the ashes like an avenging angel. She mounted him in the amazon position and forced him to tap out to avoid an inevitable climax. After having g his face ridden as a penalty, John was desperate to halt her resurgent assault and tried to force a second orgasm. She resisted and smothered him with her wet pussy, forcing him to tap out yet again! Awarded a second penalty minute, Dusk knew that she had her opponent reeling as she edged him with her mouth before immediately locking in her signature Duskfall Pin to inflict the decisive orgasm. Blasted with his own cum, John found himself once again choked out by Lady Dusk's deadly thighs. She only released him when he was yet again unconscious. 2 tap-outs, two knockouts and an orgasm: you would never have known just how close she came to losing this one!
Mac (TWR, arena match, win) - Lady Dusk had met Mac before, at the Crimson Cavern Club. He didn't remember her but she had rescued him from a disastrous experience with a host. Now she was facing off against him in the arena. As the fight started, Mac showed his desire to win early by taking advantage of the ref's distraction to gang up on Dusk with his tag partner. There was lots of posturing as the two of them slung verbal taunts and tried to out-wrestle each other. Neither really managed to put the other in their place but it was Dusk who was more frustrated. Nothing she did seemed to have any effect. Even getting her own back with a double-team of her own, courtesy of her wrestling girlfriend Yoimi, didn't put him down for long. To make matters worse, he remained fully clothed whilst stripping g her totally naked. Her cool cracked then and she retaliated by exposing his cock... only for him to take advantage of it by fucking her to near orgasm! Sensing the change in the match, she was saved by the ref ringing the bell to advance to round 2, much to her relief.
Mac was full of confidence and sneered about how they could both agree he'd won round 1. But Dusk gritted her teeth and reminded him that it was only the second round that really counted! Knowing that he had a big lead on her, she gambled and went straight for the orgasm. It was a knife-edge moment. Get it wrong and he would have an insurmountable lead. But rather, her technique was flawless. Trapping him in a headlock, she stroked him to orgasm, sighing in relief to see his cum squirt all over the mat. Truly, this would be the turning point in the match.
Mac was angry and frustrated at having his lead snatched from him and retaliated by turning the tables on Dusk and trying g to dominate are her sexually. Whilst reverse-pounding her on her side, she had no choice but to tap out to avoid cumming. With his penalty minute, he threw everything he had into fucking her but she held on, riding the edge. What followed was an amazing fly tense exchange as she blocked and teased him before her FINALLY managed to bend her over the ropes and doggy fuck her into oblivion. OR SO THEY BOTH THOUGHT! What actually happened was that he lost his control and came a second time, deep inside her pussy, unable to hold on. It should have been over at that, but he was determined to fight on.
Dusk was painfully close to orgasm and so, when he trapped her and rubbed her clit, his fingers were FINALLY able to do what his dick could not and she released a massive, hard, squirting orgasm all over the ring. Feeling the momentum back with him, he mercilessly pressed the advantage and kept fucking and fi gearing her, forcing a second submission from the poor, beleaguered redhead. Looking to stick the knife in, he once again stuck her through the ropes and looked to doggy fuck her into humiliation. But lightning struck twice and he once again lost his control and groaned as he shot his load right inside her a second time! Dusk knew that she had been lucky, that it was Mac's weak cock that had lost it for him. So she "did him a favour" by locking it in chastity to keep him out of trouble.
---
Key Relationships
---
FEUDS
Ben "The Fighter" - A friendly, honourable fighter with an obsession with breasts. She used to be able to dominate him absolutely but recently things have been going more his way.
Reki - In equal parts masochistically obsessed with her squeezing him and sadistically obsessed with making her cum like a slut. This rivalry is both amicable and chaotically messy!
Wazy - The rookie who showed her up... twice! They get on well outside the ring but she is determined to not let him feel as though he has the upper hand inside it.
Sam - The founding member of Lady Dusk's wrestling faction. Despite being in the same alliance, these two are rivals who always bicker and squabble to prove their sexual superiority to the other.
naDine - A sexy rival LWR wrestler. So far, Lady Dusk has proven unable to stand up against her and was very nearly subjugated into calling her "Queen".
FRIENDS
Belle - Dusk has always been wet for Belle. They are still rivals in the ring but these former enemies have put many of their differences aside to simply enjoy mind-melting sex with each other.
Haruka Miyazaki - She owns the dojo where Lady Dusk trains and has vowed to take her under her wing and help to be stronger.
Chris Desires - One of Lady Dusk's friends (with copious amounts of benefits). Having shared a gender-swapping adventure together, he really does know her inside and out!
The Merchant - After a close, tight battle, he has taken an interest in her career.
Alex, Bunnysuit Catgirl - She seems randy and up for anything. Should prove to be fun.
*Ashen, Femboy - Lady Dusk just loves teasing her new effeminate friend!
"PETS"
Gia - Having tamed her in the ring, Lady Dusk now enjoys tormenting Gia's boyfriend with her and having her loyal pet intervene on her behalf... except against Reki!
Boss Jack - Lady Dusk destroyed his male pride and pressed him into her service, using his own desire to fuck her against him. He is Gia's boyfriend: something that Dusk delights in using to torment him.
Gentle Sir – Having offered himself to her, he is determined to be the best, most loyal of all pets anywhere... by recruiting more for her service!
Neo the Fox Boy - He has voluntarily become Dusk's willing pet and outlet for her most twisted innovations in sexual torture.
naughtyJessy - Lady Dusk won her as a prize but claimed her by right. Now she is her collared pet.
Virgin Boy - A willing pet with a taste for self-destruction. He begs for Lady Dusk to break and humiliate him.
MASTERS
Asmodeus - Having seriously underestimated his true nature, Lady Dusk is now a servant of the Demon Prince of Lust. Her soul has been corrupted by him and she now harbors a frightening power.
Romantic - Head of the noble Malaspina family and a key political figure in the city. He has recruited her into his stable of champions and is training her to be able to represent his interests in dispute-settling sexfights.
LOVERS
❤Yura❤ - Lady Dusk's wonderful, cute, adorable and foxy (quite literally!) girlfriend! Who also just happens to share her flat. Lucky, huh?
❤❤
❤❤
❤Yoimi❤ - A generous, warm, kind wolf girl who owns the firework shop in town and Lady Dusk's cute girlfriend. It seems like her and Yura get on well too.
❤❤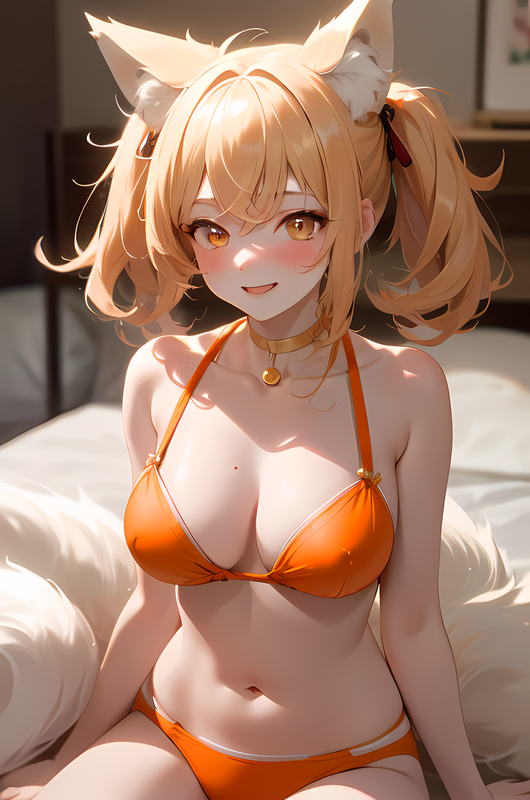 ❤❤