Welcome to the Queendom – where Kings and peasants alike drop to their knees to worship the all-mighty Queen BDSM Stacy. Some do so willingly, accepting their rightful place under the control of my commanding presence and divine beauty, while others are swiftly taught the error of their ways and forced to grovel in front of the royal throne! There is simply no third option. Resistance is futile!
Dare to challenge my superiority and I will personally put you in your place through my fearsome combination of BDSM expertise, unrivalled sex-fighting prowess and irresistible body. My famously long legs aren't just perfect for worship, they are a devastating weapon! You've been warned!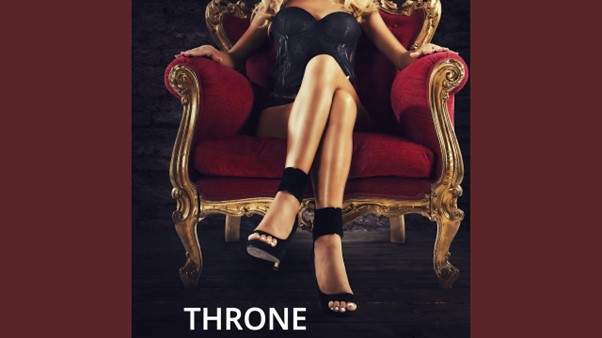 I won't spoil the fun by telling you all the things I like to do to those I conquer but some of my favourite things are:
• facesitting/smothering (a slave's face makes for an excellent throne!)
• body worship (in particular my pussy, ass, legs and feet)
• bondage (there's no better toy than a helplessly tied-up slave)
• chastity (well your cock/pussy belongs to me now, right? I have to keep my property locked up safe!)
• pain (ballbusting, flogging, trampling, electro-torture…all ways that help a Queen de-stress!)
On the flip-side, I do have my weaknesses but I'm not going to advertise them here. I'm merely going to leave this link to my kinklist and you can draw your own conclusions: https://i.imgur.com/5n5v1z5.png
---
I play Classic mode the vast majority of the time but might be up for the occasional match in The Wrestling Ring.
Despite my ultra-dominant persona, I'm NOT looking for one-sided matches. I find sex-fights are best when they are competitive, back-and-forth contests with both competitors giving their all to win - with trash talk and humiliation encouraged.
If you could AVOID using the term "good girl" then I would appreciate it. With 99% of guys saying it when they make you cum in-game, it's overused to the point where I just find it really annoying. Please say something else! Also, no mommy/daddy or breeding/impreg stuff.
My standard bondage rules: 5 or 6 to escape, no turn limit (but if there is a "realistic" move available I don't necessarily have to skip my turn). I am more than open to considering other, creative dice rules – bondage-related or not - so if you have ideas feel free to suggest them.
Bets: I'm usually open to a bet. Free to try and goad me into making one that I might soon regret! That could include in-game stuff such as rules, or IRL consequences such as denial, chastity or other kinky things. Let me know what you're thinking!
---
Rules that I must follow due to lost bets
None.
---
Lives at Chateau Stacy in EroFights City
Special Consul of EroFights City
Owner of Queen Stacy's playground (BDSM playroom) at The Chaos Bar
---
Queen of Games
Not only does the Queen love to flex her muscles in sexual combat but she also loves to flex her strategic mind in games such as chess, particularly when there are sexual elements and high stakes added into the mix. Another game might be Connect 4 – I'm always open to suggestions.
Example rules for kinky chess (only an example, feel free to discuss adding/removing/changing rules):
If a player loses a pawn, they must remove one item of clothing and give themselves 5 spanks. If the player has no more items of clothing to remove, they must give themselves 10 spanks.
If a player loses a knight, bishop, rook, or queen, they must do a number of edges. A knight/bishop = 2 edges, a rook = 3 edges, a queen = 5 edges.
Furthermore, if a player loses a knight, bishop, rook or queen, they must use/apply a toy/restraint of their opponent's choosing (toy list for each player to be confirmed before the game).
If a player is in "check", they must do one edge before moving out of check.
If a player cums before the end of the chess game, they automatically lose the game! Checkmate also wins the game of course.
Possible wagers for kinky chess include:
• the winner having control of the loser's orgasms for a number of days following the game (the number of days determined by the total number of pieces the winner still has on the board at the end of the game)
• the winner giving the loser a handicap/rule that they must follow in a follow-up Classic game on EF.
Stacy's toys list
Lovense Gravity remote-controlled vibrating and thrusting dildo: https://www.lovense.com/thrusting-vibrating-dildo (I can send you a link to control this – but I might make you earn the right by defeating me in a match first!)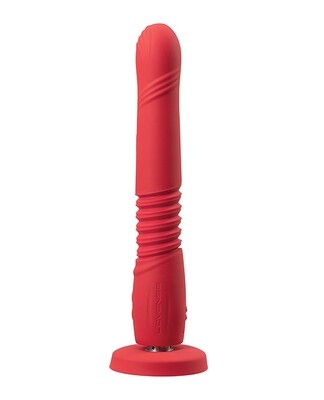 Dildo
Vibrator
Vibrating butt plug
Handcuffs
Rope
Bondage tape
Ball gag
O-ring gag
Bed cuff restraints
Collar
Nipple clamps
Chastity belt
Crop
wc Is hetero
autorenew Is a switch
access_time Last time active: About 16 hours ago, Created over 3 years ago
access_time Local time: 16:33
star Has 96 stars
vpn_lock Private games
check Kinks: Female domination, Male domination, Hardcore BDSM, Anal, Pain, Cock and balls torture (CBT) (Give), Pussy Torture, Humiliation, Mocking, Bondage, Foot fetish (Give), Tickling, Lick Ass, Threesome/Audience participation (Receive), Exhib/Outdoor, Cum play, Cock Worship (Give), Pussy Worship, Orgasm Control, Latex
shopping_cart Toys: Gag, Anal plug, Dildo, Suction dildo, Dildo vibrator, Wand vibrator, Vibrator, Nipple clamps, Collar, Shackles, Rope, Chastity belt/cage, Shoelace, Crop, Paddle, Full-length mirror
Notes
You can keep some notes on this character. You'll be the only one to be able to see this: