Hello EF Community! Looking to have some fun exploring fantasies and erotic playing with people. Love to aim to please and give someone what they want but also like to let loose and take control
No full subs please - competing and not knowing who will come out on top is what makes this fun.
Message me for a game, lets have some fun .... I have been having a string of loses lately .. need a win haha
Love all the people I have met so far, this community is amazing
About me
---
5'9
Olive skin
Thick black hair
Athletic Build with plenty of energy to satisfy anyone I play against
** I am a busy person and I apologize if I have to leave within a game, love the fun and pleasure but RL always comes knocking and I do sincerely apologize **
Rule:
---
Ares - When I have a cum test fucking someone in the ass, I will remember how good it felt to crempie them, and toss a coin head: try to resist, tail: cum 5/5
Anal Slut Cris - for the next 3 games if my ass is fucked I flip a coin, tails I skip and beg for more 3/3
Memorable games
---
Ares We had not played for some time, with Ares she constantly changes and you never know who you are going to face. Entered the game looking at a sexy red head who did not look threatening but I knew Ares looks can be deceiving. We started the match with some passionate kissing and wrestling. Ares seeing how hard my cock was asked me to start jerking myself off... it was very tempting but I did not want to give in... just yet. As we continued to play with each other it led to the shower where things heated up. I pressed her against the glass and held her in place while fucking her and enjoying her moans. She took the shower head and played with her self while my cock pushed faster and deeper into her. She then turned around on me and whispered for me to jerk myself off, I completely gave in.. stroking my cock and obeying her till I cummed IRL all over myself. We left the shower where she smothered my with her tits while riding the rest of my cum out of my cock inside her.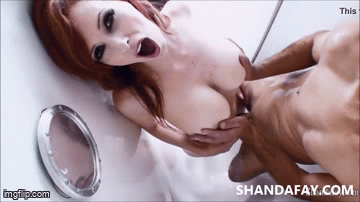 Delany Finally after 2 months away from each other we were able to have a much over due session. It was quite a hot session. We started out asking how the other has been since we last fooled around and before you know it we were naked and all over each other. We started my sucking and eating each other out till she finally took over, became the hottest cowgirl I have ever seen and rode all the cum out of my cock. I then put her on all fours and fucked her till she moaned and cummed. Soon we both were close to cumming again. I took over, removing her butt plug and put my cock in her ass and watched her orgasm and give in. I hope we play again very soon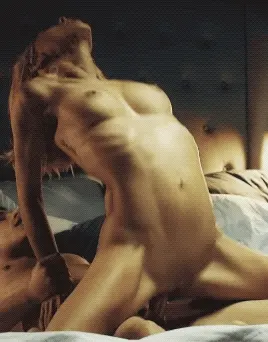 Elowen
0 -3 - We had our third match together, and I was ready ... third time is the charm right. That was not meant to be. Before our match even began she hypnotized me with her cock and I was in a trance for at least 6 rounds. Coming to I went on the attack determined not to lose. I took advantage as she succumbed to sucking my cock and she started to weaken. We went into the shower and had some back and forth until I was starting to lose and tried to get out. Before I even left the shower she threw me on the bed and fucked me hard and caused me to cum. I rallied back as she brought in a crowd to try to show off her new pet, I threw her down, fucking her while she stroked her cock and cummed all over herself. Now who was going to cum next and lose. It would be me, as she rode my cock and smothered my with her perfect tits I lost consciousness and before I could fight back she bent me over and fucked every drop of cum out of me. Beware all those who challenge Elowen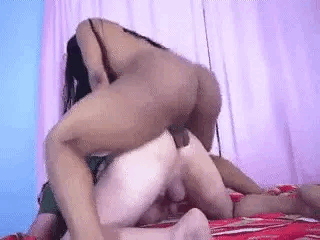 Hina Our first encounter was cut short so it was time for our proper first match. She tried to make me give in as she sucked my cock deep and hard. I knew though her ass was her weakness and happily exploited it. She came first after power fucking her ass till she gave in and came. I was too confident as she then tempted me into a mating press and held me down going full power bottom and forcing me to cum. Our match continued and I went back to fucking her ass but she constantly resisted and I underestimate her stamina. Spent from my efforts, she mounted me and rode my cock into submission and I came a second time and let her use me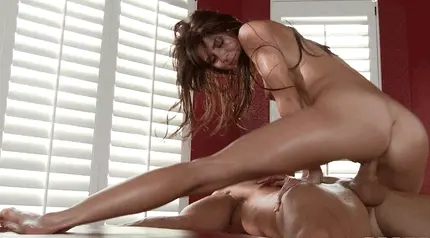 Hanna She is now 0 - 4 against me and slowly becoming my little fuck slave. She always comes in confident and ready to fight but soon she is on the ground ass up begging for my cock. Hanna tried to take control by removing my clothes, sucking my cock even spanking me. It only turned her on more and once my cock was in her she wanted nothing else. If you face Hanna slap her ass and toy with it, and soon she will be begging for more.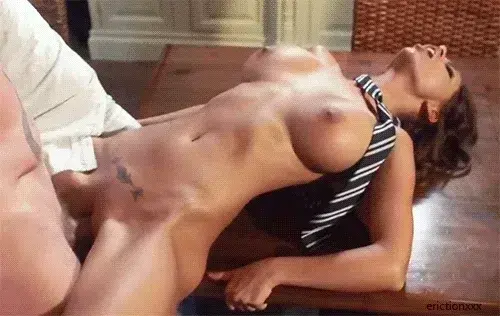 Lady Dusk We are due for some more fun together, looks like she has been having a tough time out there and needs a friend
Sophie Or Miss Sophie as I call her, really gets into it and I love how you describe the RP
Always looking for new people to engage with, excited to explore RP and things I didn't even know I am into