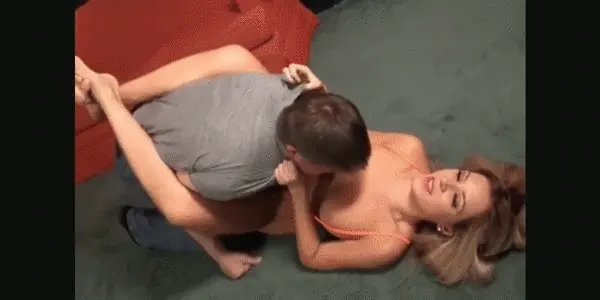 Breast smother counterattack
star star star star star
Haha! Even when you're on top you're the bottom, aren't you bitch?
He has pushed you down and is trying to mount you, but you've got a trick (or two) up your sleeve. Wrapping your legs around him, pinning his arms, you pull his head down between your boobs, smothering him while giggling, and taunting him.