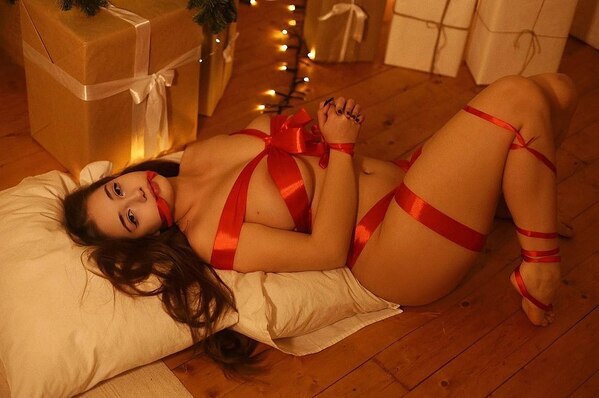 Turn her into a Christmas present!
star star star star star
Don't open until Christmas!
You won and finally defeated her! But it's holidays after all, no reason to humiliate your opponent. So you just take red ribbons and tie your previous opponent up making her look like a harmless Christmas present.