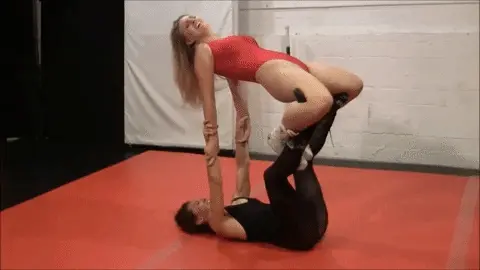 Ceiling Hold
star star star star star
Too much pain, too much humiliation!
You place one foot down just above each of her knees and bend her legs up, hooking them around your knees. You grasp both of her wrists and fall backwards while compressing her shoulder blades and lifting them off the ground, lifting her skyward.