Current Status
Check out my Maze of Horrors
I am a pathetic slave to Miss Lucy.
---
I have a collar around my neck: "Miss Alice"
is written on it.
I can't catch a break...now I am the official foot cleaner of Miss Freya As I lick her feet I come to wonder why stuff like this keeps happening to me.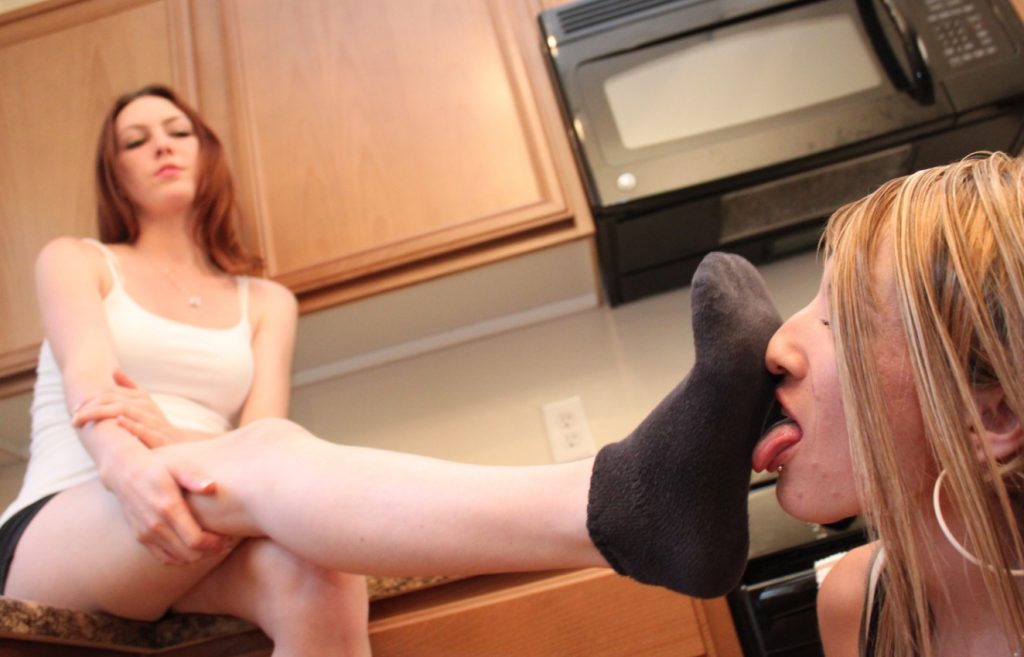 Great, I got caged by Miss Ariane
I am not worthy of Miss Hattie and I am her jock loser
BIO
26 y/o fit gym bunny. Bratty, switchy 100% Tomboy
Competition is everything for me. Love to play volleyball and other sports. I am bisexual and also have no problem with playing tg people. Not into fantasy charakter stuff though, sorry. Bondage? Yes, please! Humiliation for the loser? Yes, please! Bets? Oh, now we are talking. Kinda a sucker for socks, i know...weird😁 but to each their own. Drop me a message, if you feel like playing, though be aware, I might not be able to answer all.
wc Is bi
autorenew Is a switch
access_time Last time active: About 20 hours ago, created 7 months ago
star Has 28 stars
public Public games
check Kinks: Female domination, Male domination, Anal (male), Anal (female), Feminization, Cock and balls torture (CBT), Cuckold, Humiliation, Mocking, Bondage, Foot fetish, Tickling, Threesome/Audience participation, Exhib/Outdoor, Cum play, Hypnosis, Cock Worship, Latex, Medical, Monsters, Alcohol, Hardcore BDSM
shopping_cart Toys: Gag, Anal plug, Dildo, Suction dildo, Dildo vibrator, Wand vibrator, Vibrator, Fleshlight, Collar, Leash, Shackles, Rope, Full-length mirror
Notes
You can keep some notes on this character. You'll be the only one to be able to see this: