New update
Mario - I encounter - Sub who craved for a dom girl
Hi there!
About me:
Indian brunette - Tamil girl
Body (35-24-38)
56kg
Loves sex (rough one too with an alpha)
Making me feel helpless is a huge turn on for me!
Switch strictly leaning towards dom😈
RP is not my Forte.. i suck at it😅 but u can turn me on in game or dm if u r into it😁
Fav position: Full Nelson (weakness too... i cum when u fuck me in nelson.. if you manage to😉)
---
New kinks after facing few ppl here:
Someone here gave me a kink for BBCs🥵.. fuck I can't stop thinking about a big blck guy with a nice tool
Being a dom myself, I kind of like bold and bratty newbies/subs(or both) not only teasing me but also capable of force-fucking me into submission
---
Fun idea in RP mode(short)(but not long roleplays)
I was alone at home when u (younger brother/sister, dad, mom, neighbor) get back from office/school/nearby.
I m in my night dress tired of a rough day. You got eyes on me since the day u peeked me in my lingerie in my dressing room.
I have a boyfriend and I'm so faithful to him and I won't tolerate cheating or having affairs.
U try to take me against my will and fuck me no matter how hard I resist or curse you!
If u manage to make me click the cum option in the first time (no matter the turn counts), you get to edge me irl🥵
If second time, you'll get to edge me 3 times with each cum test and if lose u get 2 more.🥵
If more than seconds, u get nothing but the end move😒
If I get ur desire, pleasure and Cum overdrive full before u make me cum.. then u lose!😁
---
Matches ordered from old to new and the follow-ups are mentioned in their own section
The sub that owned my body
1st encounter
2nd encounter
Bratty Jess thought she could take on a dom eventhough she is a newbie. With my weakness against newbies I paid a hefty price for having a match up with my best friend. I don't know where went wrong. I even got over my head by putting up a rule of not using bondage against her. That nasty little subby brat made me submit to the pleasure and ripper 2 orgasms out of me in no time. Its embarrasing to lost to a sub but whats worst the things happened after..... which is below
The next 5 days I was forced to be her slut. She used my body to the fullest which no one ever did.. edges after edges.. orgasms after orgasms... she is even not satisfied after all this. She was fucking close to breaking me into brain mushed slut😫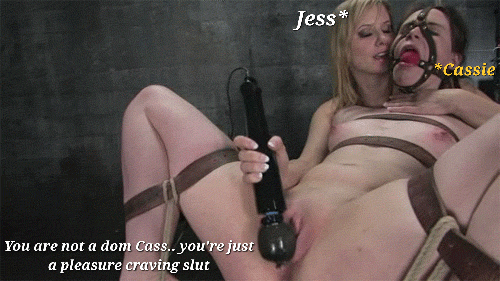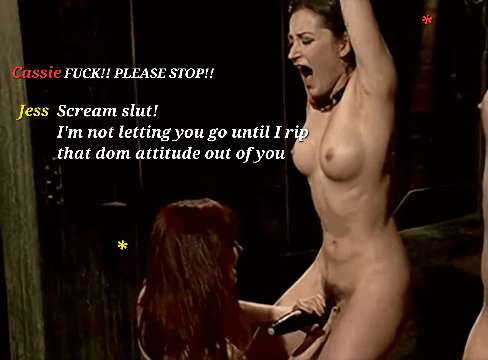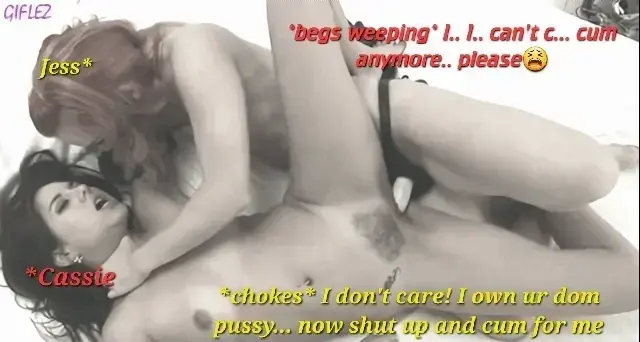 ---
Humbled gym stud got humbled by Goddess
A long awaited encounter with this stud is finally here! Thinking I will be an easy win, he approached me with his cocky attitude.
TBH his cock and chiselled body is a dream for any girl to play with. He was so sure that entire EF society will see him fucking me senseless.
Instead I got on top off him arresting him under me with his cock deep inside my pussy. I started clenching his cock with my pussy with each stroke and started choking him.
Given into the pleasure, all he could do is hold me and unleash his load deep inside my pussy moaning.
As I challenged, I milked that cocky attitude out of him completely!
He also been named as Cassie's playtoy🤩 with a hot pfp change

---
The guy that tried fucking my brains (ofc failed😅)
As soon as he ripped off my clothes, knowing my weakness well, he suddenly picked my legs up with his hands locked tightly behind my neck ramming my defenseless pussy in full nelson. Escape taken away, making me watch his cock penetrating my helpless pussy, all i could was cum my brains out.
This gave him a greater advantage. Having felt the helplessness in a Nelson made me go wild and I started asking him for more for the second time. Since he used all his energy in full nelson, unable to hold off, Ben started cumming inside my pussy unleashing his loads completely.
Well guys with big talks are just talks😅
---
What a newbie can do against a veteran?
Well getting all cocky about this guy, I fell into his trap directly. I got tied and gagged by a guy who is just a newbie.

He managed to lock me up in a position, my hands behind... legs spread wide open.. leaving my dripping pussy completely defenseless for him to use.
He then fingered and fucked my pussy as he see fit making my dom side submit to his lust. No matter how hard I tried and squirmed, I could'nt close my legs to save my pussy from the pleasure he is etching. He ravaged my pussy with his cock and forced me submit to the pleasure.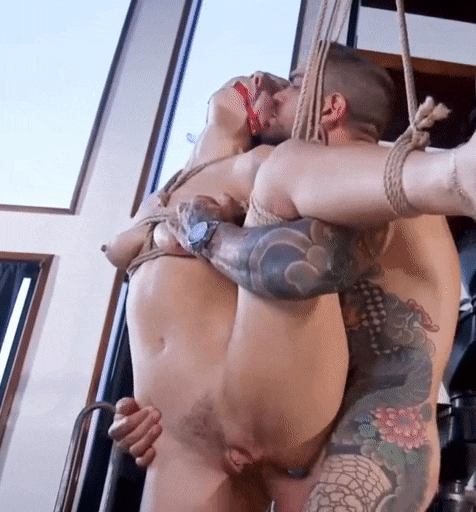 ---
I never thought someone could dominate me from behind like this!
This cocky guy Ritzy challenged me in DM and i should have definitely give it a thought! Having him cum so early with my vibrator I immediately thought he was an easy going guy. But soon he took me over from behind and pounded my ass and I couldn't resist him and I came on his cock moaning!

With a thought of making him regret, I started pushing him to the edge in multiple threesome with my friends.. but that just provoked him more. Before I could realize, he started pounding my pussy from behind and held me tightly restraining my movement. All I could do was feel his long deep stroke pleasuring my defenseless pussy and I came hard again helplessly accepting that he is incharge!! Fucckk.. i'm gonna get my revenge soon on him!

---
Me and my weakness for newbies!
I just got pounded to earth shaking orgasm for my nasty attitude towards a newbie. Jake a skinny and weak looking newbie approached me with an intention of making me his slut. Me being a silly girl accepted his challenge and fell into his trap voluntarily. As soon as he saw me naked he started pounding my pussy from behind and as I was about to escape from his hold he hugged me closer and start rubbing my clit. I was not even close until then. With combo of long stroke and his fingers rubbing my clit with me being trapped made me submit to the pleasure and I came hard on his cock.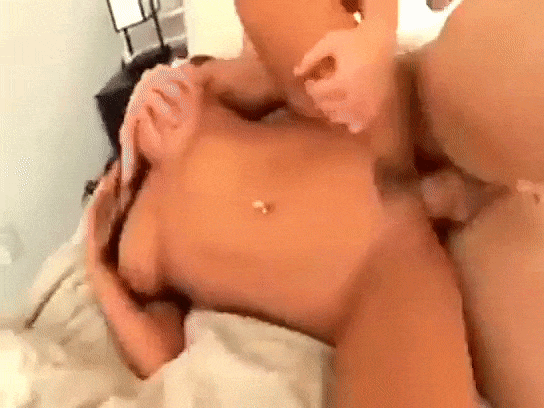 He kept on fucking me even after I came and didn't stop until I collapse from the second orgasm. As I was lying down from the aftershock, this guy did a nasty trick. He then pulled my friend and started fucking her silly in front of me. She came hard with a hopless look on her face that I couldn't save her.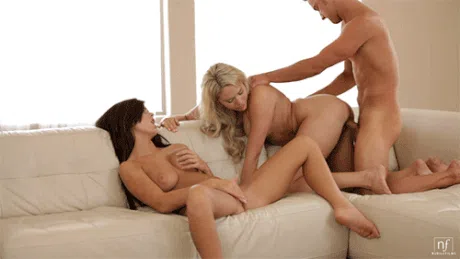 I will definitely get my revenge on him for making me a cumming mess! Agghh!!
---
All I can have buffet!
Odo met me in MM and jumped in bed with me thinking he could handle me. Instead I caught him in his weak state where I tied him so tight that he couldn't move for most of the time. With the ropes holding him tight and my hands pleasuring his cock by long strokes he couldn't help but cum hard moaning.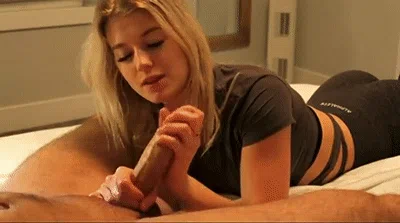 With the intention of getting his revenge he broke out of his ropes and came for the kill. But I made him realize that my hands aren't the only one I can use to make him cum. Underestimating and the thought of using me, he started fucking my tits. I held his cock so tight pleasuring him in a way he didn't expect and there goes his second load! without a warning!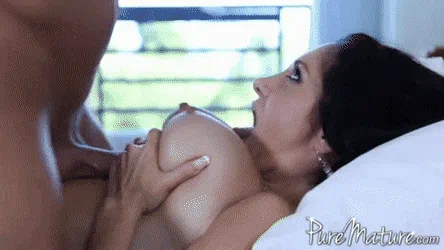 Post match fun
Making a guy cum twice for the first time made me real horny and I gave him an opportunity to pleasure me which would be the worst decision I made. Seeing me offering my pussy voluntarily, without a hesitation, he immediately pushed his cock deep inside me. Shocked me unable to move started yelling as he is quite big for my tight pussy. Without listening to my cries, he shut my mouth and he took his time and fucked me senseless. Unable to escape, my cries turned to moans after few strokes and my pussy is forced to surrender to the pleasure from his cock by squirting hard.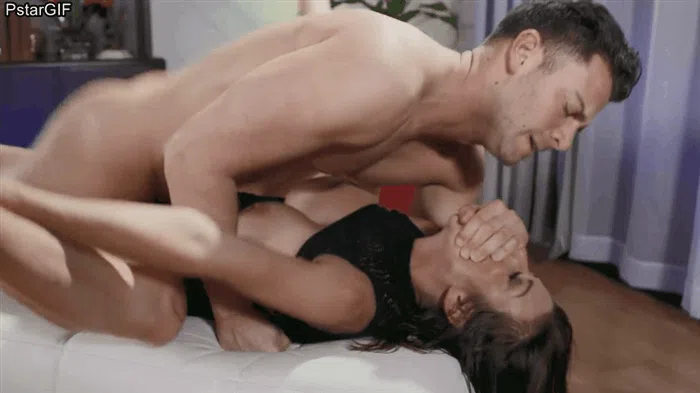 ---
Overconfident kid surrendering to his mommy
I've been teasing this Cute Boy in DM for a while and finally came the day of encounter. He talked like big man like putting me in different positions and making me cum senseless but his endurance is not as big and strong as his cock😁 He gave up the first time he saw my tits stroking his cock and starts spraying a huge load.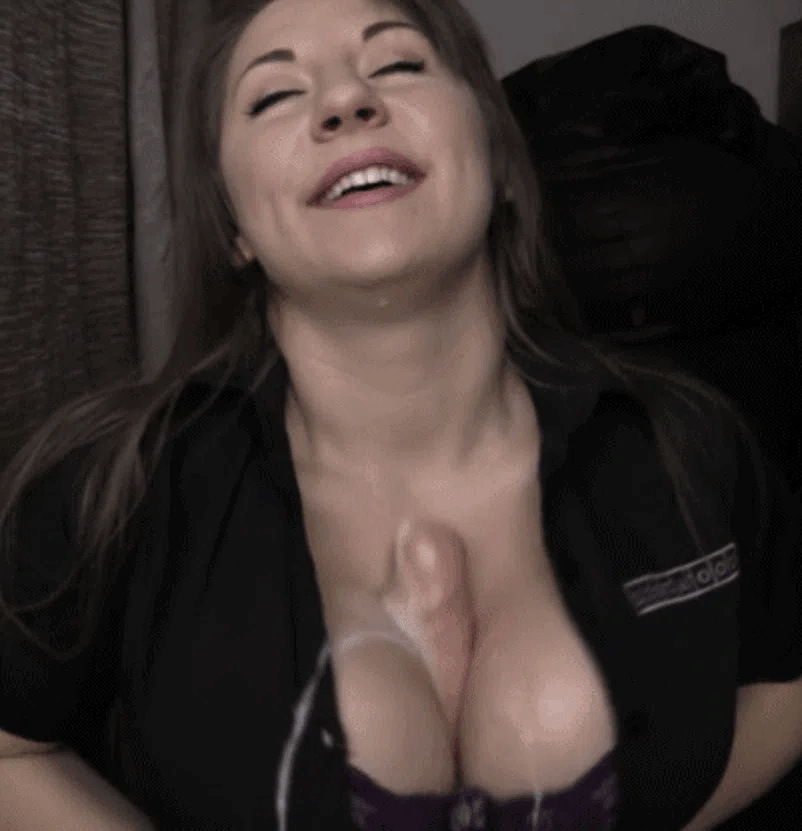 This doesn't cool him down and so I have to prove him wrong once more. This time I held him down and starts stroking him faster gripping his shaft giving him the view of my tits. I thought he would hold his ground this time but he surprised me with another huge load straight away accepting that I'm too much for him to handle.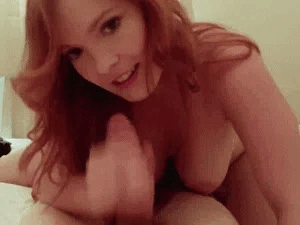 Thats twice in a row!!!
Post match fun
I'm so wet watching a big cock cum twice. Seeing this, this kid came closer and without asking he started touching my pussy. My mind was already filled in lust and he took advantage of that by pinning me down and fingering my pussy. I couldn't stop him and ended up making a mess in his fingers shaking.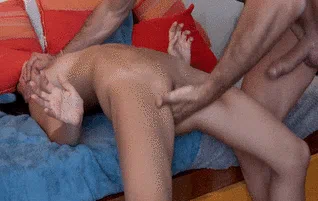 ///////////////////////////////////////////////////////
One night, I was so depressed due to a rough day and I wanted a cock so bad. Well I got this cutie begging for my pussy. I was so horny and let myself a bit lenient around this brat. He took advantage of my horniness and tied me up. Tied helpless and squirming hard to escape, he managed to spread my legs wide open. Hi ignored my pussy and went for my ass which is 2 times tighter fucking me senseless. I couldn't resist but cum harder on his cock drooling.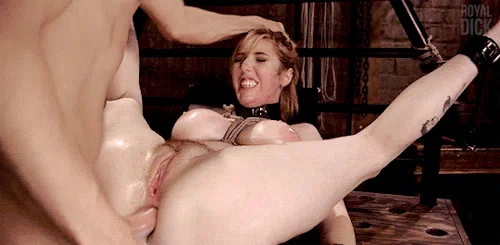 ---
Cassie's hat-trick thrice in a row wins❤️
LFC Justin reached me in DM looking for an easy win against me. Underestimating me, he just teased me in messages and I was pushed to teach him a lesson. As soon as we started in bed, without wasting any time, he was all tied up with his hard and erect cock swiging freely begging me use it. Since he teased me a lot about my skills, I showed him no mercy, i tighten the ties thoroughly and started milking his cock tightly gripping the shaft. He started spraying his load in no time in my hands.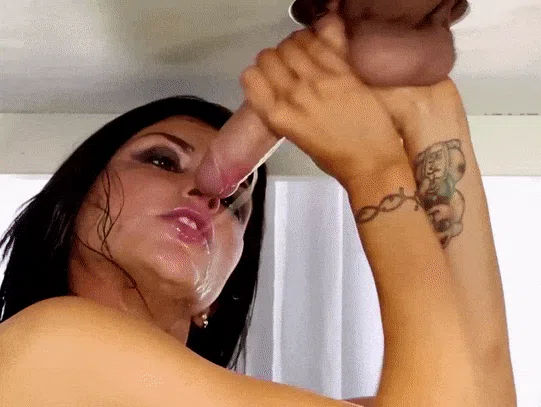 Somehow he untied a loose end in the middle, but I never let him escape. I want to make my point with him. In doin so, I got little carried on how his cock got so hard soon after the first orgasm. Knowing very well that his cock is too big for my pussy, I took a risk and got on top of him spreading my legs. I slowly lowered myself on his cock and started riding with him tied beneath me. Escape taken away, all he could do is just stay still and feel my pussy tightly clenching his cock. We both are moaning heavily and I made sure I stay on my prize and as a result, he started cumming on my pussy helplessly.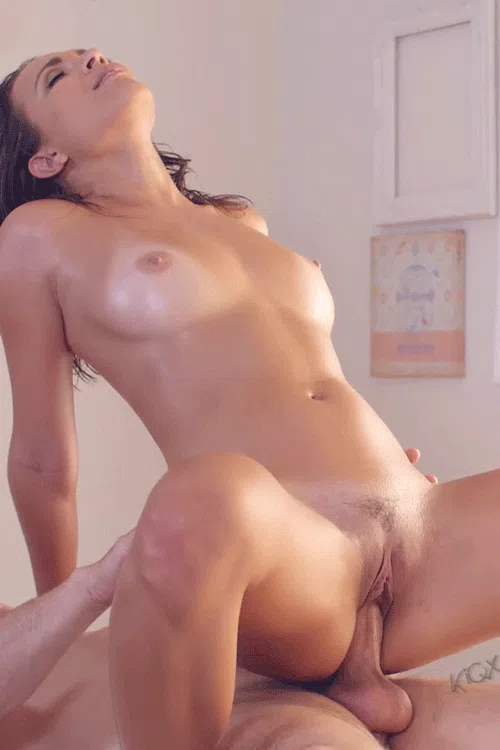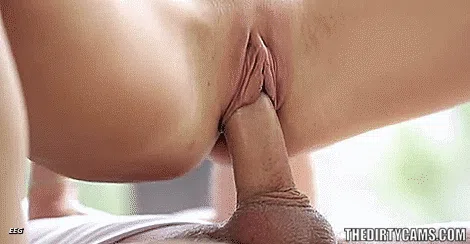 He didn't even get a chance to make me cum!!
Post match fun
Making a hard throbbing cock cum twice in a row really made me tired. Since he is tied, I was confident that he won't get away anytime soon, I didn't let his cock out and I lie over him on my back smirking at him. As I was lying enjoying my victory, I can feel his cock getting hard inside my pussy again. As I tried to get up, he immediately forced out of the ropes and held my by my throat. I was shocked and I tried moving but my struggle ended in vain when his legs spread mine wider giving his cock easy access to my pussy.
My smirking turned into shock and I was crippled by his hold. He started fucking my pussy harder from under and his other hand slowly moved towards my clit rubbing and pinching it. Unable to handle the pleasure, I started squirming, gripping the sheets moaning louder. He never listened to any of this and his focus is only on making me cum and that dertemination paid off when I came hard covering his huge cock with my juices. That didn't end then.. he repeated the process again until I came for the second time!!! Fuccckk!! He is good!!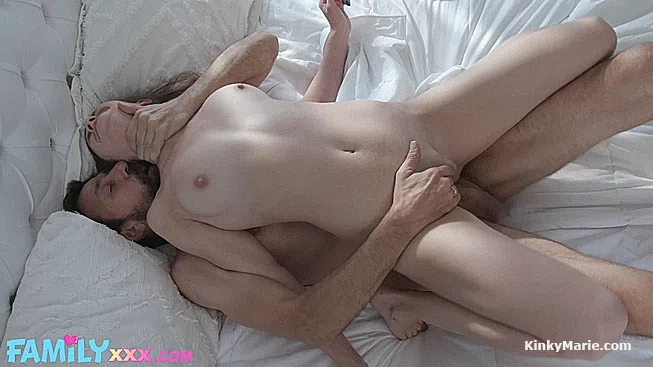 ---
Argos - This hot teaser reached me. Before I even get to know him he started pushing all the right buttons. Eventhough he's good at it he underestimated me for my mild horniness. So I decided to show him my Goddess abilities and my impact on men who are cocky. As we start undressing, thinking he is going for my weakness he pushed his hard cock right into my lips.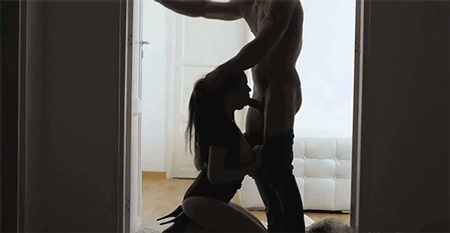 I must admit he is quite big and thick for my lips so I changed tactics and went for his sweet spot which is his entire throbbing cock.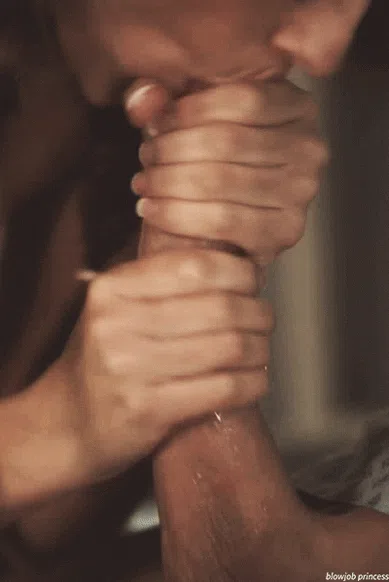 As soon as I started sucking him ferociously, he couldn't handle and started spraying inside my mouth completely. Since its a surprise, I had no option but to take all his load down my throat!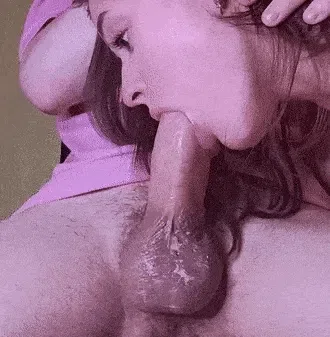 As I was about to regain from the loadful cock, he may have outfucked me from behind. But I didn't let his manliness handle me more. I went for his weak spot which is his lips under my pussy. I started stroking, twisting his thick shaft as he was busy eating my pussy.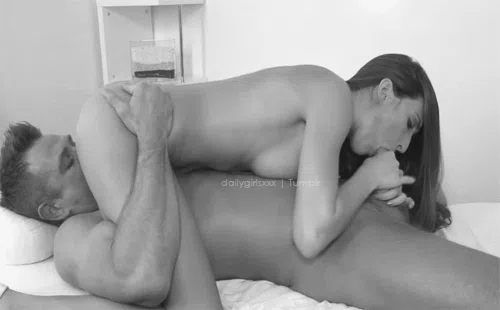 As soon as I sense his cock throbbing I suffucated him under me and start jerking him to his finale.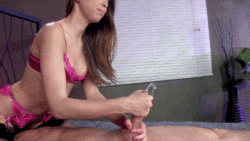 ---
Falling for a rookie's funny bet twice
I met this Scoundrel in MM and he got a bet in his profile where I should give my thong to him if I lose. Thinking this is a funny one, I went for it but what I didnt know is his nasty tricks. The stamina he got.. oh fuck! After all the teases, it came to a point of endurance where I straddled him milking his cock clinging to him. He really had a knack for this and endured really well but in the end he came balls deep inside me(which I never anticipated)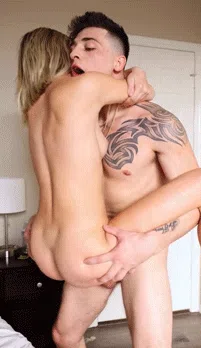 To my surprise, he gained back his energy so soon, he tossed me on the bed on my chest. He then laid his entire body over mine, pushing his cock deep inside my pussy again. I tried to push back but he held my hands over my head, smooching my neck and starts fucking me to a shattering climax!!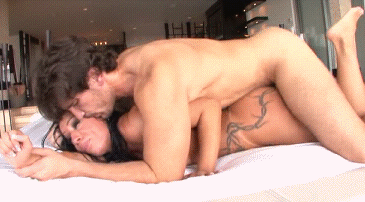 He went for a shower after that tug of war but that domination I was put into triggered my ego and I went straight to him for my revenge. But he was expecting me and without any delay he pinned me against the wall. I tried to power out but this time he fucking had his hand over my throat choking me. As I was distracted by choking, he started pounding me from behind. I couldn't talk from the choking and resist the pleasure at the same time. I was just a premium fuck toy for him to use at that moment and I could do nothing.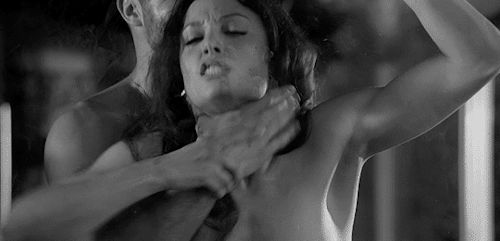 As I was getting closer, a slight confidence peeked inside when he losens his grip. He took me to his bed and he shattered that confidence completely by putting me in 69 licking my sensitive hard pounded pussy like a maniac. When I tried stroking his cock with his tip in my lips, he forcefully pinned my hands behind my back and starts fucking my mouth. Pinned helplessly, moaning with a cock in my mouth, I came harder than before in his mouth.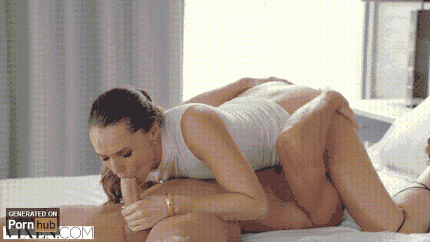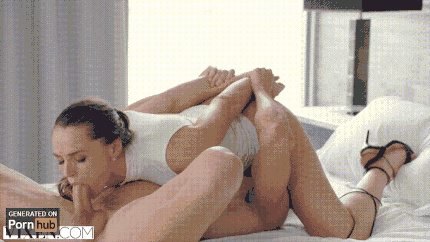 He didn't stop there and starts fucking my mouth till he emptied his balls down my throat
After the match, he took my thong as his trophy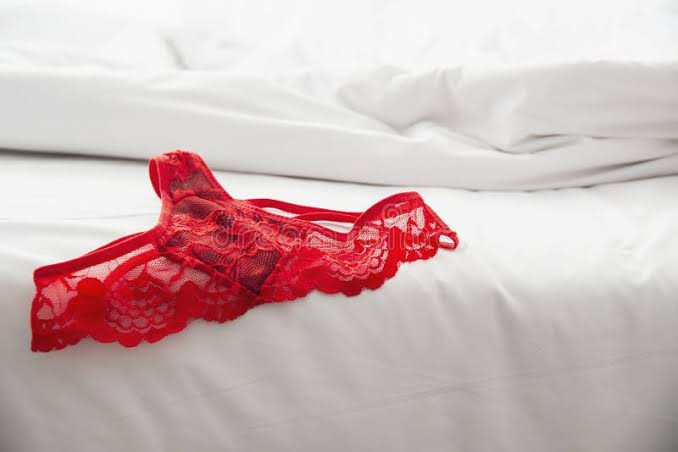 ////////////////////////////////////////////////////////////////////////
Theif that bred the Goddess 3 times
I invited this bratty thief to claim back my favorite panty. But this time I put the matching brassiere as a wager. After a encounter with me, this guy knew all my weaknesses and stripped me off my clothes right away. As we're teasing and getting the best out of each other, I finally made a bold move by pushing him over and starts riding his cock on top. Since I'm on top I thought I'm in complete control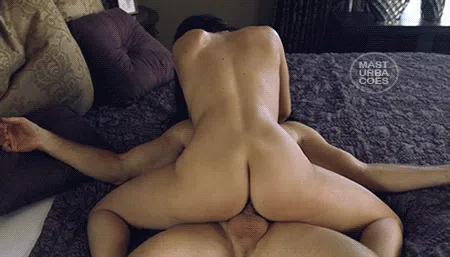 But he broke my confidence by pinning my hands behind, rolled over and put me under him in mating press. His cock pounding me with long and deep strokes pushing me to the edge and the same goes for him too.


I can see from his eyes he's going to cum but my smile turned to shock when I realized he pinned me down completely taking my escape away. I was completely helpless under him. I was screaming at him not to cum inside but he ignored my cries and came balls deep inside me.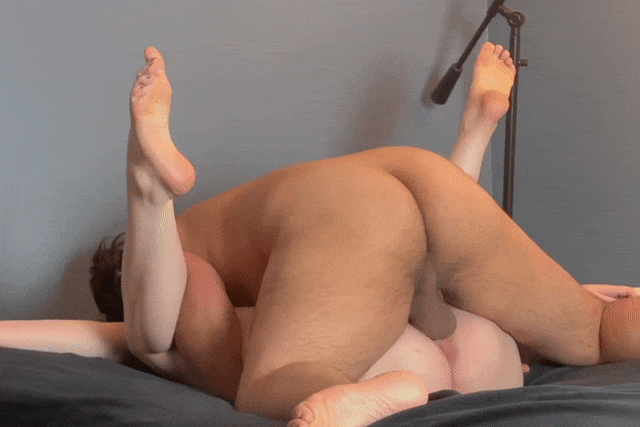 I couldn't do nothing but to take his huge load. This complete helplessness fucked my brain and I started cumming with his load inside. Fuuckk!!!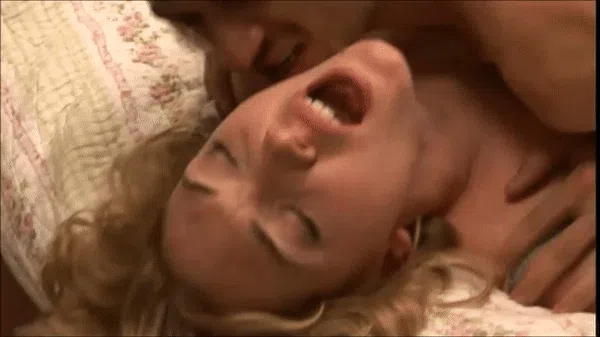 He didn't even give me a chance to recover. He turned me on my belly and starts pushing his cock again deep inside in pronebone. I tried resisting hard this time, but he started whispering nasty things in my ears about breeding me and how my pussy loves it.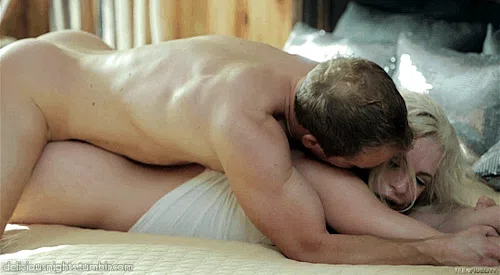 My dom nature starts fading as I listen to his words and my pussy responded against my will by squirting with his cock inside me.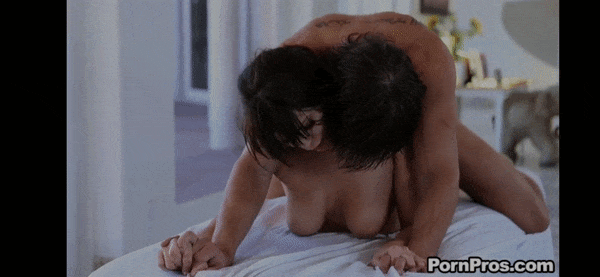 My body started shaking uncontrollably but he completely had me in his clutches fucking me over the orgasm until he shot his load deep inside me once more. This guy fucking raped me over and over.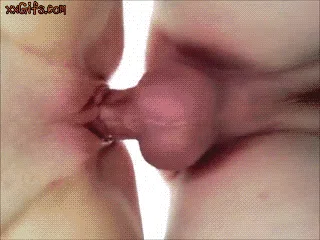 As much as I hate to admit.. No man has ever dominated and fucked me like this bratty theif!! And this time he took my brassiere and ran away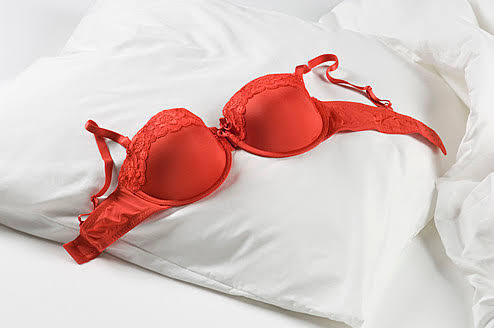 //////////////////////////////////////////////////////////////////////
Goddess becomes a fuckmeat
Building a solid reputaion is hard and maintaining it is even harder. Well this guy just ruined my entire reputaion by cumming inside me over and over and over again.
To get revenge for everything, I went in with a thought of pushing my limits to get this Scoundrel. At first he made me think I was in control by reacting submissively to all my moves. Thinking this gonna be a easy one, I let him get more of me.



That was fucking dumb move I ever made! He tricked me into a vulnerable position, laid his body over me pinning me and starts pounding my pussy with my mouth shut.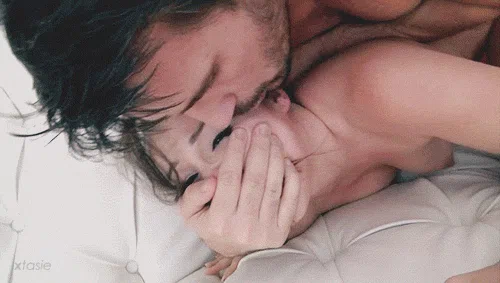 Unable to move, my final hope is to get him cum, so I started clenching my pussy wrapping his cock even tighter. But his cock is too thick and he fucking increased the pace ripping the orgasm out against my will.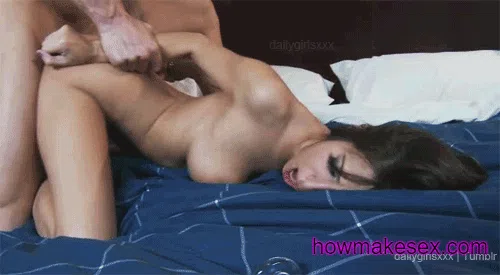 As I was in the bliss of orgasm, he immediately turned me over and started ramming my sensitive pussy again lifting my legs up in the air.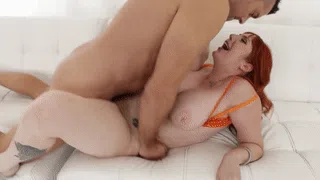 I was screaming with the overload pleasure... begging him to stop but he kept on fucking me saying I'm gonna fill you up no matter how I tried he didn't stop fucking and he completely emptied his balls inside me filling my pussy.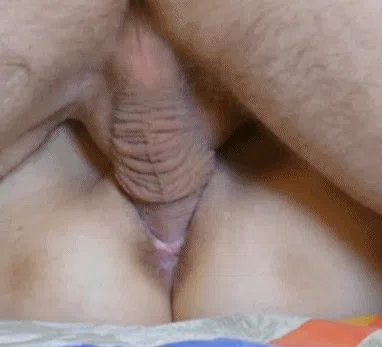 He was just lying from the orgasm over me and my pussy edged so close to the second orgasm. I started to feel his cock get hard inside me again. Realizing my postion, I powered out my self from him trying to move away. But he immediately pulled me by hair and wrapped his hands around my waist pushing his cock with the cum inside my pussy.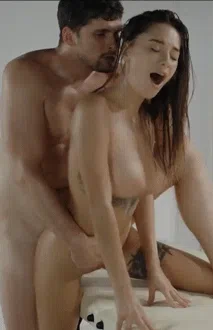 My pussy was sore but the sticky cum acted as lube while he fucks me harder. I couldn't do anything in that postion and I begged him to stop. He didn't listen to me and starts pounding my pussy even harder. My muscle memory kicked in and my pussy starts clenching his cock against my will. Understanding this, he pulled me closer grabbing my arms pushing deeper to make me cum which he did. I started cumming helplessly standing with his cock ramming my defenseless pussy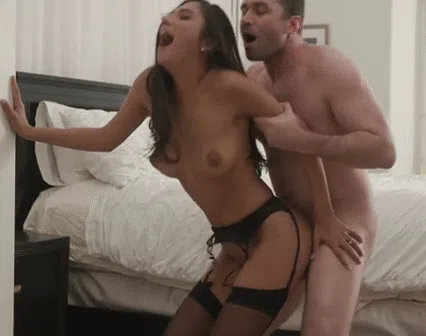 My body withering and my pussy clenching hard from the orgasm but he tossed me to the bed pushing his cock through all that. My mind was completely lost this time murmuring gibberish.. screams trying to fly from my mouth. He used me as his personal toy and dropped his huge load inside me once again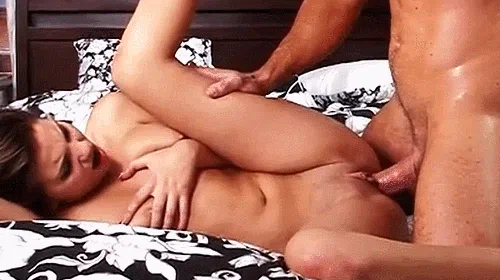 I was starting to recover from this massacre. The body shattering orgasm and the domination play I was put through triggered my ego and I started cursing at him throwing the pillows.
I made a biggest mistake doing that, he approached me with a lustful look in his eyes, pulled me by hair, lifted and made me sit on his lap. Tired and helpless, I couldn't resist further. I felt his cock getting harder again and it started growing inside my pussy stretching it once again. Since it is over sensitive from the orgasms, my hands involuntarily tried pushing him away but he pulled my hands away and started pounding from below like a monster.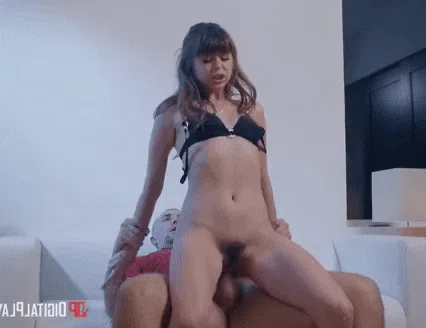 I was seeing my position in the mirror front of me. I couldn't do nothing this time. He just using me for his pleasure and he said Still thinking you're incharge around here.. know what Im not stopping until u submit! And pounded my defenseless pussy. I started squirting helpless over his cock screaming 'I SUBMIT! I SUBMIT!!' and I had a little relief that he's done.
But this guy didn't stop after this, he said he wanted seal this deal and pulled me back wrapped his hands around my thighs and locking them behind my neck positioning my head towards my pussy making me watch his pounding. My hands trying hard to balance myself but failed. He had me in a perfect full nelson lock with his cock still inside me waiting to pump out the second orgasm. I started begging... pleasee.. please I cant cum anymore!! Please let me go!! But he started fucking me like ragdoll ignoring all my pleas and fucking pulled out the orgasm out of me.. FUUCCCKKK😣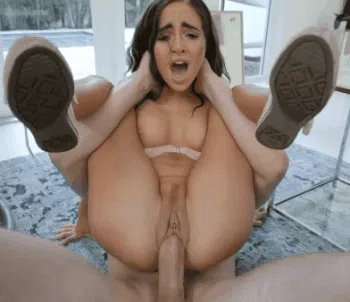 I laid lifeless over him after the orgasm onslaught unable to speak.
//////////////////////////////////////////////////////////////////////
Triumph of the Goddess, but at a cost
An encounter with a dom or slut bet has started with this guy. If he wins, he takes complete control over my body and he hand over my possessions if otherwise. Having fucked me multiple times to submission, he immediately pushed me down holding my head and starts fucking my mouth. I'm unable to move just kneeling down expecting him to stop. But he kept on using my mouth for 5 minutes straight. This absolute domination made me wet and I might have touched myself.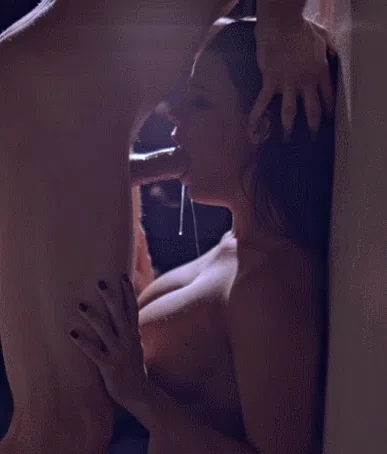 To put an end to this, I started using my tongue which brought him to the edge and he loosened his grip. I took the chance forcefully pushing him to the bed choking him and started taking his cock inside in cowgirl. In retaliation, he gripped my neck back and starts rubbing my clit.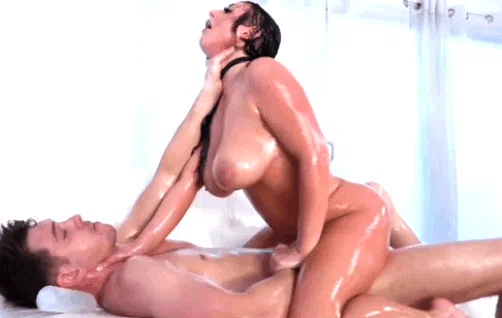 My pussy starts drenching his cock, my other hand holding his hand trying to push back but fail. To put an end, I lied over him and started milking his cock by kissing and smooching him. He even blackmailed me that he'll cum inside me but this time I didn't care considering the weight of the bet and he came balls deep inside me.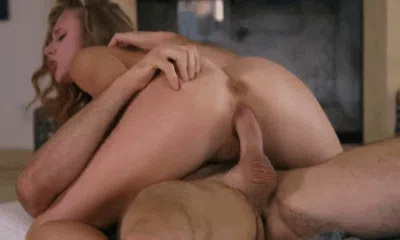 I held him in place until he completely drained inside me. I was enjoying his helpess view and laid over him. Meanwhile my drenched pussy just started waking his cock up again and I soon moved out of the bed. But he held to my collar he made mw wear and forced to the cornor of the room choking me as he slowly pushing his cock inside my wet pussy.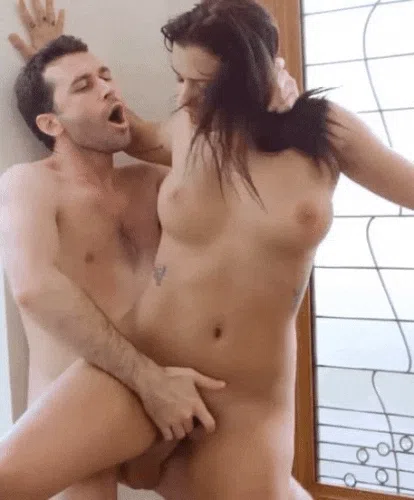 He started fucking me long and deep choking me harder. He hugged me so tight and my mind went blank and my pussy started cumming in just 10 seconds when he used a technique that is a nightmare for any girl. That is he started teasing my clit as he's pounding my pussy. I was begging him to stop crying my orgasm out.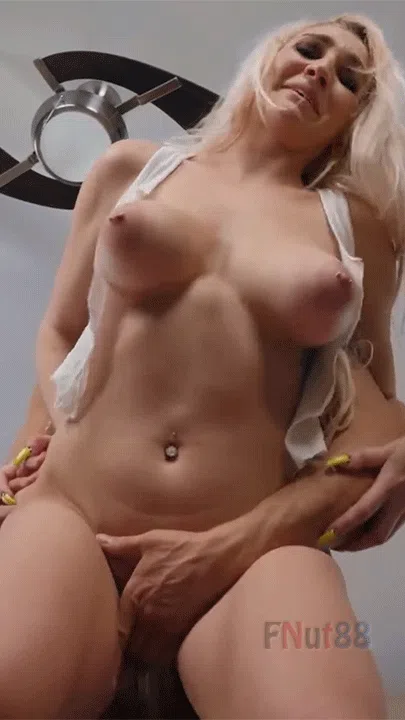 He then let me go and he sat on the bed with his my juices covered hardon for a breather. I pulled my shit together and I jumped on the bed. I started jerking his cock using my juices as a lube.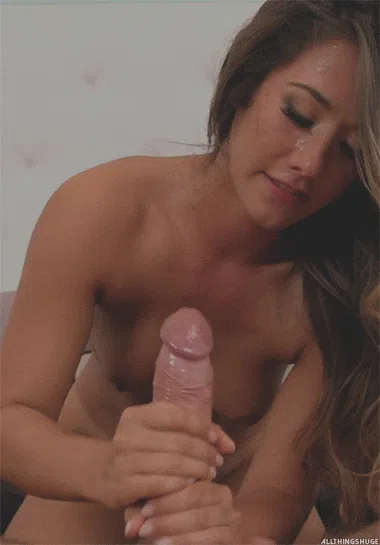 At first he was trying to resist but all guys have their own weakness which is there entire cock. I played it so well, he couldn't hold on to his gut and he surprised me with his surrender by cumming straight to my face, which is disgusting of course. But I made him waste his load for the very first time.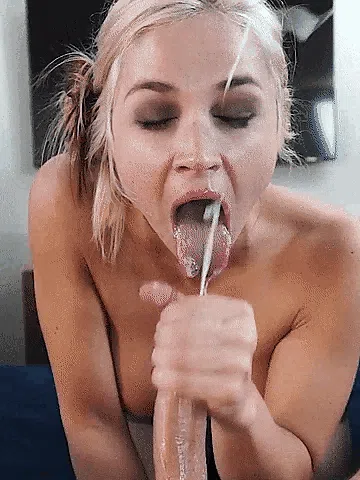 The thought of winning and made him cum twice is awesome. I asked him to handover my lingerie and I went to the bathroom to clean up the mess he made. As I cleaned myself, this scoundrel came behind me took me on rough. He choked me from behind and said This is not over until u cum Goddess! I tried to power out but his hold was strong and he starts rubbing my clit slowing as his fingers find their way inside my pussy. I tried to close my legs but it just amped up the pleasure and I was getting so close to orgasm.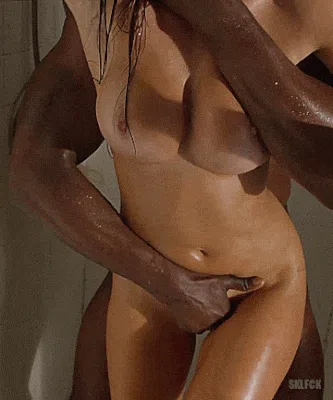 Seeing me drown in pleasure, he grabbed and took me to the bed. He pulled me towards him and pushed his cock inside gripping my hair tight. I tried to power myself out this time. Seeing me struggle, his other started moving around my waist slowly and I exactly knew what he's going to do. His fingers reached my clit rubbing and pinching it and his cock already started ripping out the orgasm. For some reason my hands didnt resist him.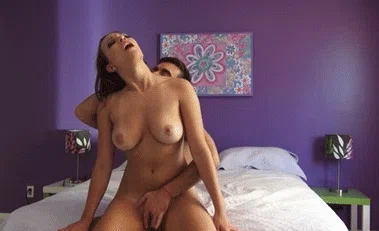 I tried with all of my strength by pushing him harder this time saying You cannot overpower me! But he said Even Goddess should to be made to cum against their will and pulled me and laid on the bed with me over him. His one hand is holding my boobs teasing my nipples and the other hand rubbing my clit as his cock is fucking me. I was completely helpless to even think and my pussy gave up to the pounding by showering his cock with my squirt. I was screaming of the sudden orgasm but my mind relieved from the stress of being dominated since I came.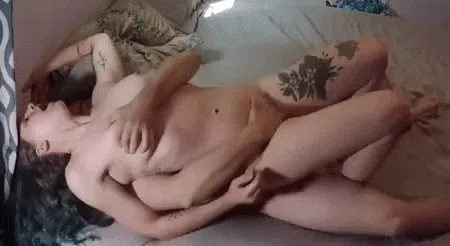 But that was just the beginning of the end. As I was in the pool of pleasure, he pushed me to the side, spread my weak legs and pushed his cock through the orgasm in missionary. I was shocked and started to throw my hands on him. But he pinned my hands over my head and said 'This is not over, I'm gonna rip that brat outta you once more' and starts fucking my sensitive pussy. Pinned helpless, his pounding became stronger inside and I lost my control over my pussy. It just took his pounding sending waves of pleasure to my brain throughout the body. I started screaming for help again and again until the point I lost it. In just few minutes, my body stiffended and my back arched from the edging and my body started to wither as the orgasm hits.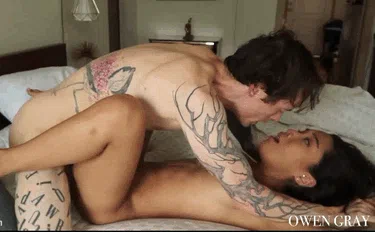 But he never let me go and kept on fucking through the orgasm and started filling up my pussy with his balls deep.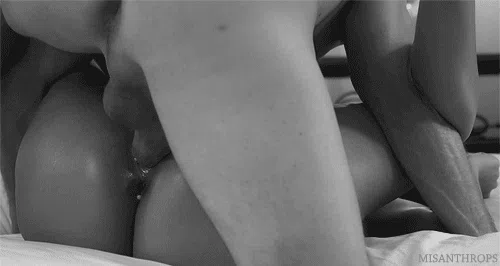 I was completely dominated and helpless to do anything as he manhandled. I was lying lifeless on his bed as he tossed my lingerie on the bed and and said You win now!. He then threw a blanket over me and said Take a nap Goddess, You deserved it! and left. My shivering hands pulled blanket as I snuggled in for a deep sleep.
---
[Another flawless Victory]
A subby's dream of dominating a Goddess - just a dream ofc🤭
A handsome well built Asian texted me about how he is going to make me addicted to him by putting me in positions and fucking my brains out. Well he had that caliber but not the endurance to go on.
Seeing his big member, I tactfully used my pet to push him to the edge.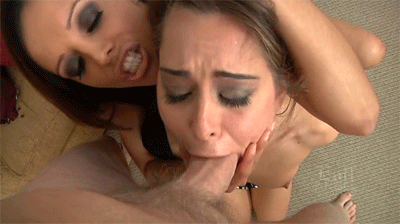 Seeing him handle her pretty well, I joined the party too. This guy needed two mouths to handle his cock But he didn't even flinch then.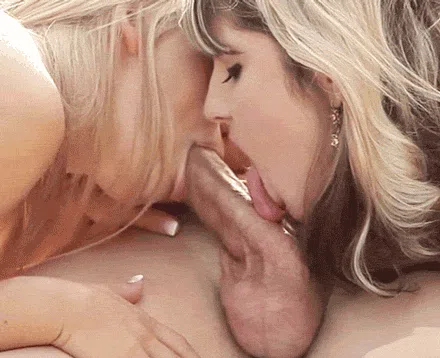 We both have out mouthful thinking we're actually working him towards the edge but my mind started to give up when he gripped and pulled me by my hair roughly kissing me as my pet was sucking his cock.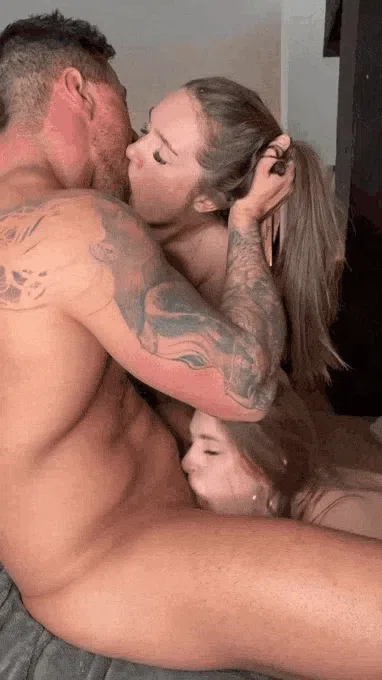 As I was having hard time to handle his domness, my pet's sucking started to take effect and he released his grip. Without wasting any time, I took a gamble and pushed him to the floor. I spread my legs and slowly pushed his hard throbbing cock inside me and started riding him. His cock was reaching all my insides trying to rip the orgasm from my pussy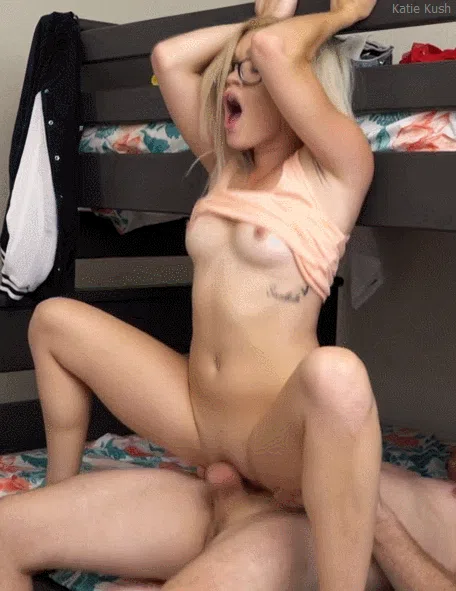 But at the end his cock gave up to the pressure of my dripping wet pussy and started cumming.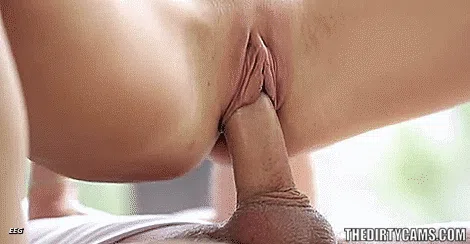 Even after this, he got hard soon asking for more. I was shocked by his determination. Without taking any chances, I pushed myself over him taking his throbbing cock once again inside me hugging him tighter and started milking. I started smooching his earlobes and said 'Cum for ur Goddess'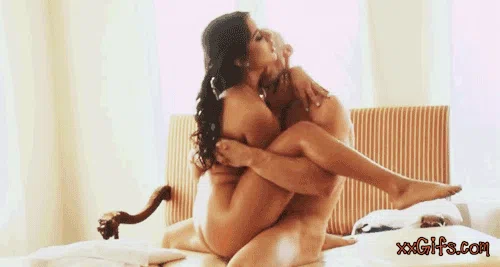 I pushed him so far that I didn't realize his orgasm until I felt his hot thick load filling deep inside my pussy. He kept on fucking me even after cumming till his load started drippin out.. Thank god I'm on pills!!!

Post match fun
After his back to back unloading, I thought he must have gave up and I lie back in front of him with my legs still around his waist. Seeing my slimy wet pussy, he smirked and immediately held my legs having them wide open. Sensing what was coming ahead, I tried moving away but he swiftly had his wet lips over my clit sucking and licking my insides like a pro. The pleasure it gave to my sensitive pussy sent shockwaves throughout my body and I couldn't resist him. My mind struggles harder but my pussy gave up the orgasm he asked without my consent. My body trembled from the orgasm as I was screaming like a little helpless girl.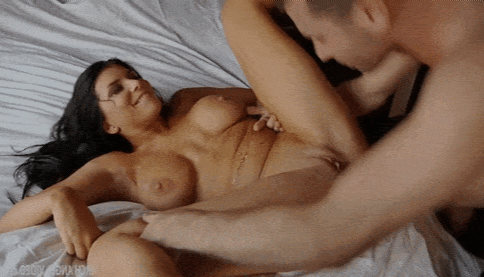 ---
Sub who craved for a dom girl
Mario is a bratty sub who's been living a life of dominating all the diminant women. He was collared by one of his mistress and he was on a hunt for dominant woman for his release. I have saw him dominate few women before and I took the challenge to make him regret and also to make sure that he stays in his collar. We both quickly undressed and started teasing each other. He may be a sub but he is horny as ever. Thinking he had a upper hand for a moment, he started rubbing his cock over my pussy.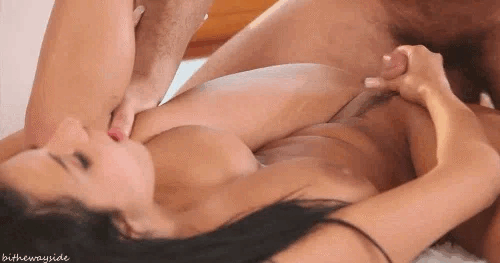 I started teasing him with my moans and he enjoyed it. I took the chance and started milking him with my hands too. I can clearly see that his mind wants him to reject but his body ached for pleasure. So I pushed him little further by going faster and he started cumming covering my pussy with his load.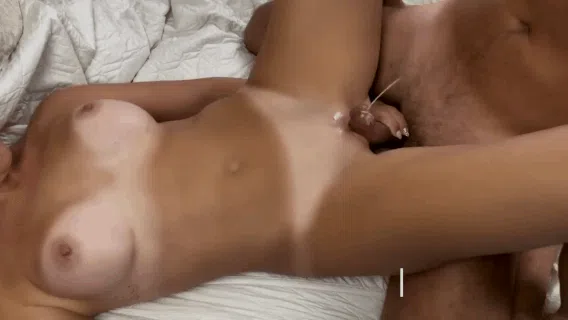 For a sub, he recovered so quick and I could see his cock get hard again. This time I'm not giving him any chances so as he was standing there.. i held on to his collar and I turned around with my ass up aligning myself towards his cock and starts pushing myself in. He is so fucking thick I was stunned for a minute letting my pussy adapt to his cock. I started milking him by slowly moving myself in and out making him go to cloud nine. But he hold on to my hips and increased fucking me in his own pace.. nasty brat!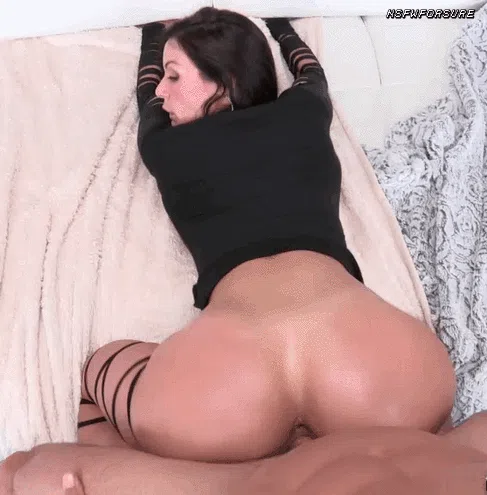 Thinking this is going south, I took control by pushing myself harder on him making him lie on the couch and got over him on Reverse cowgirl. I started riding him with my legs spread wide taking control of the situation. I kept on a steady pace to make him melt but his hands started hovering from my back to my hips and to my boobs pressing it. Before I could realize his one hand started choking me and the other slided to my pussy. I start to yell at him Don't u dare! but he shut my mouth and starts rubbing my pussy.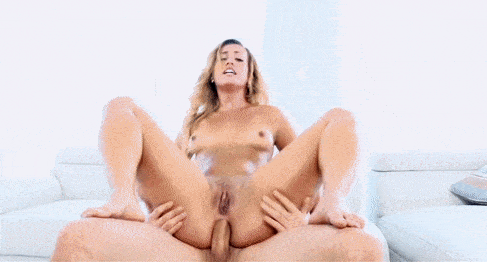 My advantage is fading away as his fingers rub my clit while his cock pounding my ass. His hands choking me hard stopping me from thinking the next move. As the tension got paced up, he slowly loosens his grip and stopped rubbing my pussy. A sudden courage peeks in me and I was planning to get away from him. But all the ended when his hands went under my thighs pulling them up and he put his hands behind my neck locking me in a full nelson.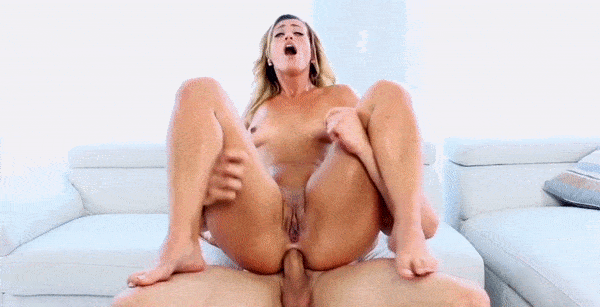 I was shocked to see such dominance from a sub and I tried to power out but he starts ramming my ass fiercely. I was never ass fucked in nelson before and my mind was getting numb with each stroke. I was screaming at him cursing bitching him to stop. But he said Cum for Mario! laughed and started pounding me hard. I was completely hopeless and this domination not only made have an anal orgasm but my pussy started squirting against my control as my screams started echoing the room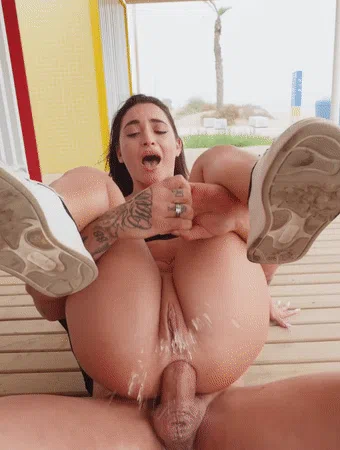 I was so embarassed on myself.. I started throwing my hands harder escaping his grip. I ran into the shower room to clean myself. As I took the running shower head and pointed at my pussy to clean, my mind was thinking about the helpless condition I was in and the way Mario made me lose myself. I started masturbating with the shower head.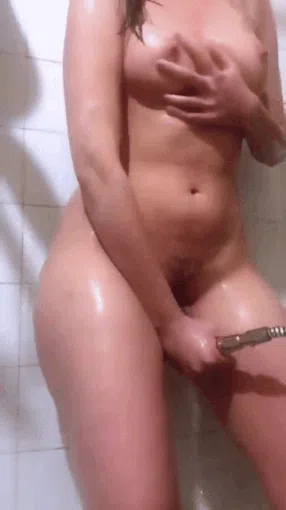 I forgot to lock the door and this brat followed me in caught me maturbated. He surprised me from behind, wrapping his hands around my neck choking, kissing my back neck and pushed his cock inside my pussy fucking me. I was so stunned to react as my pussy starts to clench his cock. Adding to the pleasure, he grabbed the shower head and pointed it towards my clit. The water hitting my clit constantly and his relentless fucking is bringing me to the edge faster and faster.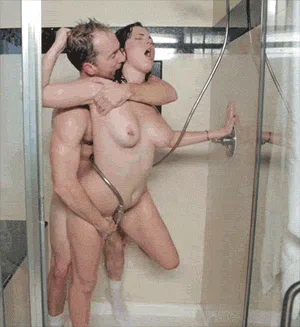 The slippery floor gave me an edge and I pushed him away came back to the bed. When he followed me, I grabbed by his neck choked him and made him realize what a dominant woman could do. His sub instincts kicked in and he became a putty in my hands. He was looking at my wet feet at the time and I realized the besgmt way to end him. I made him kneel on the bed as I slowly started teasing hus cock using both my feet.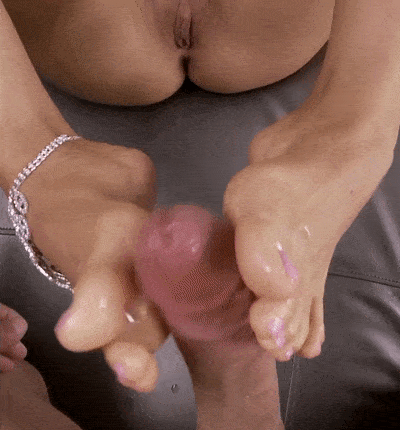 He started enjoying it and laid back on the bed submitting himself. Its my first time giving a foot job to a guy but the action are same. I had his cock between my soles and started jerking him off. With only few strokes his cock started melting away pumping his load all over my feet.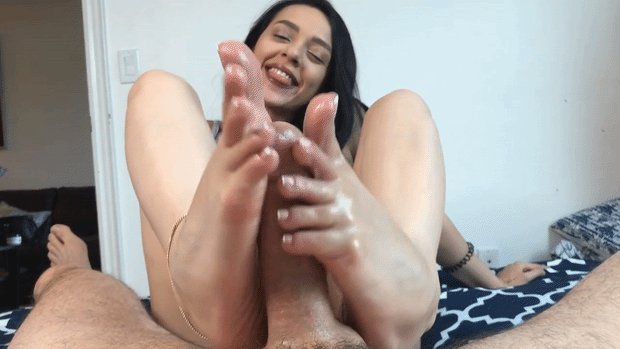 Post match fun:
I was cleaning my feet with the sheets watching him moan in pleasure. I was shocked to see his cock getting alive again. But before he could make any moves, I took my elastoc bra straps and tied his hands and legs. His eyes widened as I took a vibrating cock ring in my hands. I held his cock and pushed it all the way down his shaft tying along with balls tight. I set the vibe to max and He was begging me to stop.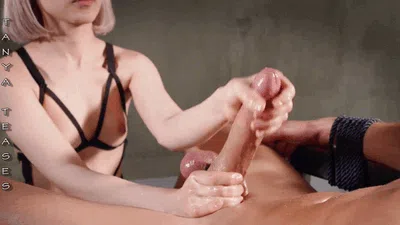 I started teasing his cock by stroking it entirely having his balls crushed in my palm. Now matter how much ge resisted or shouted, his cock was so hard and enjoyed it. I knew he was getting closer coz of the vibes but I never had a intention to stop. His cum started flowing over my hands. But I kept on jerking him off. Its a bliss to hear a man moan in peak of pleasure. I let his cock go after a minute so watching him wither tremble in pleasure.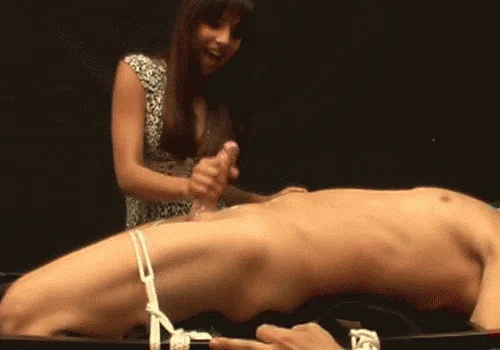 He was completely tired of the session and I untied him ordering him to get back to his Mistress