🥚
The C-collar: You will wear this collar until your superior (Frikka) takes it off. You are now a slave of Compound 14
But for how long...plans escape 🤭
Welcome, I am Natalie... Kinky bi white female, 5'7" long brunette. So say some nice curves, long legs, cute firm bum. Working out has certainly helped :) I am a little impartial to a good spanking and nipple play amongst other things 😉 I will tell you I don't like it and it doesn't work for me.
Here looking for sexy, kinky fighter ready and willing take any challenges from females, trans and the odd male if your not going to just run away when I kick your ass 🤭 I like a bit of rough and tumble to my matches, it is perfectly acceptable to grab me by and pull me around as you see fit...but expect the same treatment back 😉
Here for LWR, TWR and trying to learn classic, my game needs work. I am switch depending on my mood and the company. Being sub to one doesn't make me sub too all and can be domme when I am in the right mood. I do like to give as good, enjoy smack talk and being bratty.
Bets is new to me but something I am happy to participate in (within reason). Use of dice in game to get out of bondage/ hypnotise holds. Please if we have a bet and the rules are decided upon don't go and manipulate said rules after. If this is done the bet is null and void
If you challenge me and make a bet please don't just disappear when I win because you don't want to face the consequences... Seems to happen often, if I win they vanish. It's all fun it's a game 🤭
I do accept IRL bets and loser sessions but this needs to be discussed first... being made to submit, be humiliated, used and give forced orgasms you need to be the right fit.
Owned by
Long term pet too eggo
The egg knows too much!! They seems to know all the right buttons to press to keep me coming back for me.
Eggo proved their worth as my dom before they even took over, teasing me relentlessly for my week of denial. When I could finally cum, they tied a wand between my bound legs and milked me for every orgasm I could give.
Demon goddess Eva I became the pet of demon goddess Eva after she made me repeatedly cum for her in our classic match. Tied me up early and got me too horny to fight back until all I could do was submit.
Pets
~~Icy Welcome to my new pet icy. She was lucky to beat me in LWR. In the post session she showed her true colours and submitted to be to be humiliated. ~~
~~Belle after a glorious LWR, she submitted and has kneeled at my feet. ~~
Mac after all the hype we finally got competitive, my thighs and breasts were too much for him and I milked him dry and make him my pet. A week in a collar for him as a forfeit (18/05/22)
Kiko I have adopted Kiko after a very sweet act of generosity on their behalf. I forgive all the curses he has stuck on my matches making me fail every cum test. Here to look after and help enjoy their kinks.
BETS & RULES
Any bets go both ways, those who want to dish them out but not do them please move on..
[Slash](https://www.erofights.com/en/characters/1211879/profile) For having no dice luck and being beaten I now have the following rule... you cannot escape bondage except with 6 for (10) games
New pfp as per bet for losing again to [Linlin](https://www.erofights.com/en/characters/1369067/profile this was their choice so if you like it thank her if not blame her 🤭🤭
Memorable Matches
Just had a run in with the LWR champion Holy Knight Jericho Jordan she beat multiple orgasms out of me on the way to victory leaving me quivering in a pool of my own juices as I could nothing but submitted to her superiority.
Ludo
This was edging humiliation in the public chat. Ludo was forced to do some of my edges. Like the slut she is, she did as she was told ❤️
Bryan
So had our awaited rematch after I owned his ass and made him wear a pink colour for a week. much trash talk we exchanged before the rematch with a bet of owning the other for a week. Unfortunately he got the luck and was able to make me squirt twice and made me his pet for the week. Roll on round 3 and another Natalie victory.
Linlin (3 - 0) I don't know what it is but I seem to be unable to resist her she cock and every time we meet I end up cumming to quickly and being defeated. She knows how to push all the right buttons 🤭 I took Linlin on during a run of loses and she added to them, she was weak too my mouth making her to cum first, even made her cum again but she clung on and her fingers first gave me an intense assgasm before she pinned me down finger fucking me into submission.
I was opened to the audience in a hot gangbang. I wait to get my revenge on her.
Belle we first locked up during a tag match. Her and Trix were able to take the victory. I wanted to get my chance to put Belle in her place after she humiliated me post match. After much trash talk we finally met one on one. In a close and intense match I got her to cum first
She counted quick, using her dildo to make me climax
After that I was able to assert my authority on Bella, wrapping her around my fingers as I was able to make her cum twice as my tongue was too much for her.
Hellcat Jewel
She called me out after seeing I had defeated Belle, asked if I wanted a "real" challenge.. took up her offer. I didn't expect her to be soo rough. she tired to break me her superior landing a number of painful blows... despite her assault on her she was the one to cum first as she was pinned over the ropes and fingered into submission. She quickly got me to cum too. Pinned down forced to cum
I just about survived and knew I had to end her as quickly as I could. Rolling her up under me ,using the strap..fucking her hard to see if she would cum.. she some more resisted, but my extra energy meant I could test her once more. Holding her down using the wand on her until she submitted. She will make a cute pet addition ❤️
Roma No one warned my how charming he is...Kills you with kindness and then makes you orgasm on demand for him. In what is my longest match due to a pause this was split over two days probably the only reason I was able to walk away victorious. After a very sensual start things ramped up quickly with him over powering me and taking control. My moans quickly increasing, I tested his cum resistance a few times as he wanted to fuck my tight ass into submission. He eventually broke and cum only to turn it around and make me squirt for him. He quickly tried to finish me off but this time he was too quick and I was able to turn the tables on him forcing him to cum. I leave a white rose and look forward to our next encounter
Icy in a busy day of matches it started by taking on Icy in LWR. My bad luck at failing cum tests early continued as I cam and she resisted. In the end she was too strong and made me humiliate myself by squirting all over the mat.
She gets to [humiliate] me for losing (https://www.erofights.com/uploads/act/image_2/7756/takeheraway3.gif).
Nyssa. This butt slut turned up kept telling me how she was going to break me and make me her bitch..again my curse of cumming early meant she had me at climax in no time. She rode her luck trying to make me cum early again.. finally able to resist I got her to cum hard and take the victory. I await her rematch.
Had some rather intense RP with Dwayne After much teasing he finally got his hands on me and showed me just how much he wanted my curvy bum. Needless to say he didn't disappoint and left me craving more. I'm sure it won't be long..
*My LWR attire *
*One outfit for classic *
*Only if your naughty *
Waiting for my humiliation after being beaten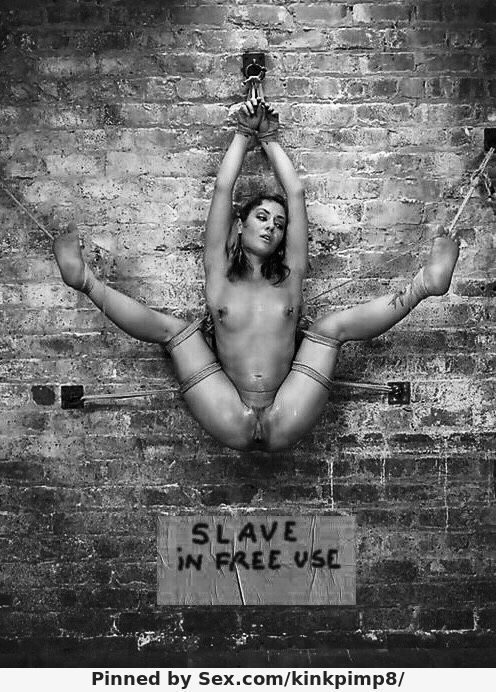 Bratty natty gets punished