𝕊𝕦𝕟𝕟𝕪, 𝕥𝕙𝕖 𝔽𝕖𝕟𝕟𝕖𝕔 𝔽𝕠𝕩
"ʜɪ, ɪ'ᴍ ꜱᴜɴɴʏ ᴀɴᴅ ɪ ᴡɪʟʟ ꜱᴛᴇᴀʟ ᴀʟʟ ʏᴏᴜʀ ꜱɴᴀᴄᴋꜱ ᴀɴᴅ ᴄᴜᴅᴅʟᴇꜱ! ꜱᴏ ᴘʟᴇᴀꜱᴇ ᴄᴏɴꜱɪᴅᴇʀ ᴄᴏᴍɪɴɢ ᴀʀᴏᴜɴᴅ ᴛᴏ ᴘʟᴀʏ ᴡɪᴛʜ ᴍᴇ ᴀɴᴅ ꜱᴘᴏɪʟ ᴍᴇ ʟɪᴋᴇ ɪ ᴅᴇꜱᴇʀᴠᴇ! ʜᴇʜᴇ!"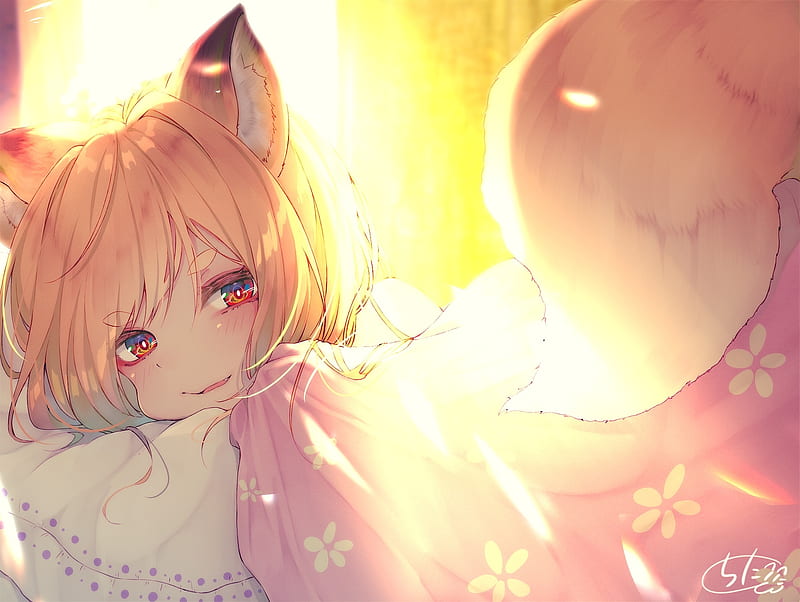 "°•.˜"°• I'm a 4'9 red haired girl, with nice round boobs and soft hips, big golden eyes and a pair of fluffy fennec ears. My tail is the fluffiest thing you will ever touch, but don't get too used to it, you will have to pay the snack fee to keep petting it, hehe☆... •°"˜.•°"˜
𝐎𝐧𝐥𝐲 𝐜𝐡𝐢𝐥𝐝 𝐨𝐟 𝐚 𝐧𝐨𝐛𝐥𝐞𝐦𝐚𝐧, 𝐒𝐮𝐧𝐧𝐲 𝐭𝐫𝐚𝐯𝐞𝐥𝐬 𝐚𝐜𝐫𝐨𝐬𝐬 𝐭𝐡𝐞 𝐥𝐚𝐧𝐝𝐬 𝐢𝐧 𝐬𝐞𝐚𝐫𝐜𝐡 𝐨𝐟 𝐬𝐞𝐫𝐯𝐚𝐧𝐭𝐬, 𝐰𝐢𝐥𝐥𝐢𝐧𝐠 𝐭𝐨 𝐜𝐫𝐞𝐚𝐭𝐞 𝐡𝐞𝐫 𝐡𝐚𝐫𝐞𝐦 𝐨𝐟 𝐦𝐞𝐧 𝐰𝐡𝐨 𝐚𝐫𝐞 𝐝𝐞𝐯𝐨𝐭𝐞𝐝 𝐭𝐨 𝐡𝐞𝐫 𝐚𝐧𝐝 𝐰𝐢𝐥𝐥 𝐭𝐚𝐤𝐞 𝐜𝐚𝐫𝐞 𝐨𝐟 𝐡𝐞𝐫 𝐞𝐯𝐞𝐫𝐲 𝐧𝐞𝐞𝐝.
𝐄𝐯𝐞𝐫𝐲 𝐝𝐞𝐟𝐞𝐚𝐭𝐞𝐝 𝐦𝐚𝐧 𝐰𝐢𝐥𝐥 𝐛𝐞𝐜𝐨𝐦𝐞 𝐡𝐞𝐫 𝐬𝐞𝐫𝐯𝐚𝐧𝐭, 𝐢𝐧𝐝𝐢𝐩𝐞𝐧𝐝𝐞𝐧𝐭𝐥𝐲 𝐢𝐟 𝐝𝐨𝐦 𝐨𝐫 𝐬𝐮𝐛.
𝐒𝐡𝐞 𝐢𝐬 𝐚 𝐬𝐮𝐛 𝐬𝐨 𝐬𝐡𝐞'𝐬 𝐧𝐨𝐭 𝐰𝐢𝐥𝐥𝐢𝐧𝐠 𝐭𝐨 𝐛𝐞 𝐟𝐮𝐥𝐥𝐲 𝐢𝐧 𝐜𝐡𝐚𝐫𝐠𝐞 𝐢𝐧 𝐛𝐞𝐝, 𝐛𝐮𝐭 𝐬𝐮𝐫𝐞𝐥𝐲 𝐰𝐢𝐥𝐥 𝐢𝐧 𝐥𝐢𝐟𝐞, 𝐰𝐚𝐧𝐭𝐢𝐧𝐠 𝐭𝐨 𝐛𝐞 𝐭𝐫𝐞𝐚𝐭𝐞𝐝 𝐥𝐢𝐤𝐞 𝐚 𝐩𝐫𝐢𝐧𝐜𝐞𝐬𝐬 𝐚𝐧𝐝 𝐬𝐩𝐨𝐢𝐥𝐞𝐝 𝐥𝐢𝐤𝐞 𝐨𝐧𝐞.
(っ◔◡◔)っ ♥ Current servant(s) ♥
John G - Lost a bet in a very close game, is now my first servant. While I look forward to collect more followers, I will let him spoil me like a one man army.
Poki - My first maiden, I'm currently training her to achieve the full power of her slime body
The slime and the fox girl - Act 1
𝐈𝐭 𝐰𝐚𝐬 𝐚 𝐫𝐚𝐢𝐧𝐲 𝐝𝐚𝐲, 𝐭𝐡𝐞 𝐜𝐫𝐨𝐰𝐝𝐞𝐝 𝐜𝐢𝐭𝐲 𝐢𝐧𝐧 𝐬𝐞𝐞𝐦𝐞𝐝 𝐭𝐨 𝐛𝐞 𝐚 𝐠𝐨𝐨𝐝 𝐬𝐡𝐞𝐥𝐭𝐞𝐫 𝐟𝐨𝐫 𝐭𝐰𝐨 𝐠𝐢𝐫𝐥𝐬 𝐰𝐡𝐨 𝐡𝐚𝐩𝐩𝐞𝐧𝐞𝐝 𝐭𝐨 𝐛𝐞 𝐭𝐡𝐞𝐫𝐞 𝐛𝐲 𝐜𝐡𝐚𝐧𝐜𝐞, 𝐨𝐫 𝐩𝐞𝐫𝐡𝐚𝐩𝐬 𝐚𝐭 𝐭𝐡𝐞 𝐛𝐞𝐡𝐞𝐬𝐭 𝐨𝐟 𝐟𝐚𝐭𝐞. 𝐘𝐞𝐭 𝐟𝐚𝐭𝐞 𝐡𝐚𝐝 𝐝𝐞𝐜𝐢𝐝𝐞𝐝 𝐭𝐡𝐚𝐭 𝐭𝐡𝐞 𝐭𝐰𝐨 𝐨𝐟 𝐭𝐡𝐞𝐦, 𝐰𝐨𝐮𝐥𝐝 𝐡𝐚𝐯𝐞 𝐧𝐨𝐭 𝐞𝐬𝐜𝐚𝐩𝐞𝐝 𝐭𝐡𝐞 𝐫𝐚𝐢𝐧. 𝐓𝐡𝐞𝐲 𝐡𝐚𝐝 𝐬𝐭𝐚𝐫𝐭𝐞𝐝 𝐚 𝐟𝐢𝐠𝐡𝐭 𝐢𝐧 𝐭𝐡𝐞 𝐛𝐚𝐫 𝐚𝐧𝐝 𝐭𝐡𝐞 𝐢𝐧𝐧𝐤𝐞𝐞𝐩𝐞𝐫 𝐡𝐚𝐝 𝐭𝐚𝐤𝐞𝐧 𝐜𝐚𝐫𝐞 𝐭𝐨 𝐜𝐡𝐚𝐬𝐞 𝐭𝐡𝐞𝐦 𝐚𝐰𝐚𝐲 𝐭𝐨 𝐚𝐯𝐨𝐢𝐝 𝐩𝐮𝐭𝐭𝐢𝐧𝐠 𝐨𝐧 𝐚 𝐬𝐡𝐨𝐰. 𝐀𝐧𝐝 𝐬𝐨, 𝐭𝐡𝐞 𝐛𝐫𝐚𝐰𝐥 𝐜𝐨𝐧𝐭𝐢𝐧𝐮𝐞𝐝 𝐟𝐨𝐫 𝐚 𝐰𝐡𝐢𝐥𝐞 𝐢𝐧 𝐭𝐡𝐞 𝐫𝐚𝐢𝐧, 𝐭𝐰𝐨 𝐬𝐨𝐚𝐤𝐞𝐝 𝐠𝐢𝐫𝐥𝐬 𝐬𝐭𝐫𝐮𝐠𝐠𝐥𝐢𝐧𝐠 𝐮𝐧𝐭𝐢𝐥 𝐭𝐡𝐞𝐲 𝐫𝐚𝐧 𝐨𝐮𝐭 𝐨𝐟 𝐞𝐧𝐞𝐫𝐠𝐲.


"𝐇𝐚𝐡𝐚𝐡𝐚𝐡 ... 𝐥𝐨𝐨𝐤 𝐚𝐭 𝐲𝐨𝐮, 𝐲𝐨𝐮'𝐫𝐞 𝐜𝐨𝐯𝐞𝐫𝐞𝐝 𝐢𝐧 𝐦𝐮𝐝!" 𝐓𝐡𝐞 𝐥𝐢𝐭𝐭𝐥𝐞 𝐟𝐨𝐱 𝐥𝐚𝐮𝐠𝐡𝐞𝐝, 𝐚 𝐠𝐫𝐢𝐧 𝐜𝐮𝐫𝐥𝐢𝐧𝐠 𝐡𝐞𝐫 𝐥𝐢𝐩𝐬.
"𝐌𝐞? 𝐘𝐨𝐮 𝐬𝐡𝐨𝐮𝐥𝐝 𝐬𝐞𝐞 𝐲𝐨𝐮, 𝐲𝐨𝐮'𝐫𝐞 𝐝𝐫𝐢𝐩𝐩𝐢𝐧𝐠 𝐚𝐥𝐥 𝐨𝐯𝐞𝐫!" 𝐓𝐡𝐞 𝐲𝐨𝐮𝐧𝐠 𝐰𝐨𝐦𝐚𝐧 𝐚𝐧𝐬𝐰𝐞𝐫𝐞𝐝. 𝐓𝐡𝐞 𝐭𝐰𝐨 𝐬𝐭𝐚𝐫𝐞𝐝 𝐚𝐭 𝐞𝐚𝐜𝐡 𝐨𝐭𝐡𝐞𝐫 𝐟𝐨𝐫 𝐚 𝐦𝐨𝐦𝐞𝐧𝐭 𝐚𝐧𝐝 𝐭𝐡𝐞𝐧 𝐛𝐮𝐫𝐬𝐭 𝐨𝐮𝐭 𝐥𝐚𝐮𝐠𝐡𝐢𝐧𝐠, 𝐡𝐞𝐥𝐩𝐢𝐧𝐠 𝐞𝐚𝐜𝐡 𝐨𝐭𝐡𝐞𝐫 𝐭𝐨 𝐠𝐞𝐭 𝐮𝐩. 𝐓𝐡𝐞𝐲 𝐤𝐞𝐩𝐭 𝐭𝐞𝐚𝐬𝐢𝐧𝐠 𝐞𝐚𝐜𝐡 𝐨𝐭𝐡𝐞𝐫, 𝐠𝐢𝐠𝐠𝐥𝐢𝐧𝐠, 𝐮𝐧𝐭𝐢𝐥 𝐭𝐡𝐞 𝐟𝐨𝐱 𝐝𝐞𝐜𝐢𝐝𝐞𝐝 𝐭𝐡𝐚𝐭 𝐭𝐡𝐢𝐬 𝐰𝐚𝐬 𝐭𝐡𝐞 𝐫𝐢𝐠𝐡𝐭 𝐭𝐢𝐦𝐞: 𝐬𝐡𝐞 𝐡𝐚𝐝 𝐛𝐞𝐞𝐧 𝐞𝐲𝐞𝐢𝐧𝐠 𝐭𝐡𝐞 𝐠𝐢𝐫𝐥'𝐬 𝐬𝐧𝐚𝐜𝐤 𝐛𝐚𝐠 𝐟𝐨𝐫 𝐚 𝐰𝐡𝐢𝐥𝐞 𝐚𝐧𝐝 𝐰𝐚𝐬 𝐝𝐫𝐞𝐚𝐦𝐢𝐧𝐠 𝐨𝐟 𝐩𝐮𝐭𝐭𝐢𝐧𝐠 𝐡𝐞𝐫 𝐡𝐚𝐧𝐝𝐬 𝐨𝐧 𝐢𝐭 𝐚𝐧𝐝 𝐞𝐦𝐩𝐭𝐲𝐢𝐧𝐠 𝐢𝐭 𝐜𝐨𝐦𝐩𝐥𝐞𝐭𝐞𝐥𝐲. 𝐖𝐢𝐭𝐡 𝐚 𝐥𝐞𝐚𝐩 𝐭𝐡𝐞 𝐟𝐨𝐱 𝐫𝐞𝐚𝐜𝐡𝐞𝐝 𝐟𝐨𝐫𝐰𝐚𝐫𝐝 𝐚𝐧𝐝 𝐠𝐫𝐚𝐛𝐛𝐞𝐝 𝐭𝐡𝐞 𝐛𝐚𝐠 𝐚𝐧𝐝 𝐛𝐞𝐠𝐚𝐧 𝐭𝐨 𝐫𝐮𝐧, 𝐚𝐬 𝐟𝐚𝐬𝐭 𝐚𝐬 𝐬𝐡𝐞 𝐜𝐨𝐮𝐥𝐝, 𝐢𝐧 𝐭𝐡𝐞 𝐩𝐨𝐮𝐫𝐢𝐧𝐠 𝐫𝐚𝐢𝐧. 𝐓𝐡𝐞 𝐠𝐢𝐫𝐥 𝐠𝐚𝐬𝐩𝐞𝐝 𝐟𝐨𝐫 𝐚 𝐦𝐨𝐦𝐞𝐧𝐭, 𝐛𝐮𝐭 𝐰𝐡𝐞𝐧 𝐬𝐡𝐞 𝐲𝐞𝐥𝐥𝐞𝐝 𝐚𝐭 𝐭𝐡𝐞 𝐟𝐨𝐱 𝐭𝐨 𝐜𝐨𝐦𝐞 𝐛𝐚𝐜𝐤, 𝐬𝐠𝐞 𝐡𝐚𝐝 𝐚𝐥𝐫𝐞𝐚𝐝𝐲 𝐝𝐢𝐬𝐚𝐩𝐩𝐞𝐚𝐫𝐞𝐝 𝐢𝐧𝐭𝐨 𝐨𝐧𝐞 𝐨𝐟 𝐭𝐡𝐞 𝐚𝐥𝐥𝐞𝐲𝐬.
𝐀 𝐬𝐡𝐨𝐫𝐭 𝐬𝐭𝐨𝐫𝐲, 𝐲𝐨𝐮 𝐬𝐚𝐲? 𝐘𝐞𝐭 𝐟𝐚𝐭𝐞 𝐰𝐨𝐮𝐥𝐝 𝐦𝐚𝐤𝐞 𝐭𝐡𝐞𝐦 𝐦𝐞𝐞𝐭 𝐚𝐠𝐚𝐢𝐧 𝐬𝐨𝐨𝐧, 𝐮𝐧𝐢𝐭𝐢𝐧𝐠 𝐭𝐡𝐞𝐦 𝐢𝐧 𝐚 𝐰𝐚𝐲 𝐧𝐞𝐢𝐭𝐡𝐞𝐫 𝐨𝐟 𝐭𝐡𝐞𝐦 𝐜𝐨𝐮𝐥𝐝 𝐡𝐚𝐯𝐞 𝐢𝐦𝐚𝐠𝐢𝐧𝐞𝐝

𝐀𝐜𝐭 𝟐 - 𝐓𝐡𝐞 𝐩𝐫𝐨𝐦𝐢𝐬𝐞 𝐚𝐧𝐝 𝐭𝐡𝐞 𝐬𝐰𝐚𝐦𝐩 (Look over Slime Poky's profile)
𝒀𝒆𝒕, 𝒕𝒉𝒆 𝒇𝒐𝒙, 𝒘𝒂𝒔 𝒏𝒐𝒕 𝒕𝒉𝒆 𝒔𝒂𝒎𝒆 𝒂𝒏𝒚𝒎𝒐𝒓𝒆
ᴛʜᴇ ɴᴏᴛᴇ
"𝘐 𝘤𝘢𝘯'𝘵 𝘬𝘦𝘦𝘱 𝘵𝘩𝘪𝘴 𝘶𝘱.
𝘞𝘪𝘴𝘩 𝘺𝘰𝘶 𝘵𝘩𝘦 𝘣𝘦𝘴𝘵.
-𝘙𝘰𝘰𝘯𝘦𝘺 "
𝘈 𝘣𝘶𝘯𝘤𝘩 𝘰𝘧 𝘸𝘰𝘳𝘥𝘴 𝘩𝘢𝘥 𝘣𝘦𝘦𝘯 𝘦𝘯𝘰𝘶𝘨𝘩 𝘵𝘰 𝘴𝘩𝘢𝘵𝘵𝘦𝘳 𝘵𝘩𝘦 𝘭𝘪𝘵𝘵𝘭𝘦 𝘧𝘰𝘹'𝘴 𝘩𝘦𝘢𝘳𝘵.
𝘈𝘴 𝘴𝘰𝘰𝘯 𝘢𝘴 𝘴𝘩𝘦 𝘸𝘰𝘬𝘦 𝘶𝘱 𝘪𝘯 𝘵𝘩𝘦 𝘣𝘢𝘳𝘯, 𝘴𝘵𝘪𝘭𝘭 𝘤𝘶𝘳𝘭𝘦𝘥 𝘶𝘱 𝘪𝘯 𝘩𝘦𝘳 𝘴𝘵𝘳𝘢𝘸 𝘣𝘦𝘥, 𝘩𝘦𝘳 𝘦𝘢𝘳𝘴 𝘩𝘢𝘥 𝘣𝘦𝘨𝘶𝘯 𝘵𝘰 𝘴𝘦𝘢𝘳𝘤𝘩 𝘧𝘰𝘳 𝘩𝘦𝘳 𝘤𝘰𝘮𝘱𝘢𝘯𝘪𝘰𝘯'𝘴 𝘶𝘴𝘶𝘢𝘭 𝘨𝘳𝘰𝘸𝘭𝘴, 𝘰𝘳 𝘢𝘵 𝘭𝘦𝘢𝘴𝘵 𝘩𝘪𝘴 𝘩𝘦𝘢𝘷𝘺 𝘴𝘯𝘰𝘳𝘪𝘯𝘨. 𝘕𝘰𝘵𝘩𝘪𝘯𝘨, 𝘵𝘩𝘢𝘵 𝘮𝘰𝘳𝘯𝘪𝘯𝘨 𝘵𝘩𝘦 𝘴𝘪𝘭𝘦𝘯𝘤𝘦 𝘸𝘢𝘴 𝘩𝘦𝘳 "𝘨𝘰𝘰𝘥 𝘮𝘰𝘳𝘯𝘪𝘯𝘨". 𝘚𝘪𝘭𝘦𝘯𝘤𝘦 𝘢𝘯𝘥 𝘢 𝘤𝘰𝘭𝘥 𝘯𝘰𝘵𝘦 𝘴𝘤𝘳𝘪𝘣𝘣𝘭𝘦𝘥 𝘪𝘯 𝘩𝘢𝘴𝘵𝘦.
𝘛𝘦𝘢𝘳𝘴 𝘣𝘦𝘨𝘢𝘯 𝘵𝘰 𝘣𝘭𝘶𝘳 𝘩𝘦𝘳 𝘷𝘪𝘴𝘪𝘰𝘯, 𝘥𝘳𝘪𝘱𝘱𝘪𝘯𝘨 𝘰𝘯𝘵𝘰 𝘵𝘩𝘦 𝘯𝘰𝘵𝘦, 𝘣𝘶𝘵 𝘪𝘵 𝘸𝘰𝘶𝘭𝘥 𝘩𝘢𝘷𝘦 𝘵𝘢𝘬𝘦𝘯 𝘮𝘰𝘳𝘦 𝘵𝘩𝘢𝘯 𝘩𝘦𝘳 𝘩𝘰𝘵 𝘵𝘦𝘢𝘳𝘴 𝘵𝘰 𝘮𝘦𝘭𝘵 𝘵𝘩𝘰𝘴𝘦 𝘧𝘳𝘰𝘻𝘦𝘯 𝘸𝘰𝘳𝘥𝘴.
𝘒𝘯𝘦𝘦𝘭𝘪𝘯𝘨, 𝘸𝘪𝘵𝘩 𝘢 𝘥𝘦𝘷𝘢𝘴𝘵𝘢𝘵𝘦𝘥 𝘦𝘹𝘱𝘳𝘦𝘴𝘴𝘪𝘰𝘯 𝘰𝘯 𝘩𝘦𝘳 𝘧𝘢𝘤𝘦, 𝘵𝘩𝘦 𝘺𝘰𝘶𝘯𝘨 𝘧𝘰𝘹 𝘧𝘦𝘭𝘵 𝘵𝘩𝘦 𝘸𝘰𝘳𝘭𝘥 𝘢𝘳𝘰𝘶𝘯𝘥 𝘩𝘦𝘳 𝘤𝘰𝘭𝘭𝘢𝘱𝘴𝘦. 𝘈𝘭𝘭 𝘤𝘦𝘳𝘵𝘢𝘪𝘯𝘵𝘪𝘦𝘴 𝘤𝘳𝘶𝘮𝘣𝘭𝘦𝘥 𝘢𝘯𝘥 𝘵𝘩𝘳𝘰𝘸𝘯 𝘢𝘸𝘢𝘺 𝘭𝘪𝘬𝘦 𝘴𝘢𝘯𝘥 𝘪𝘯 𝘵𝘩𝘦 𝘸𝘪𝘯𝘥. 𝘛𝘩𝘦𝘳𝘦 𝘸𝘢𝘴 𝘯𝘰𝘵𝘩𝘪𝘯𝘨 𝘭𝘦𝘧𝘵.
𝘉𝘶𝘵 𝘵𝘩𝘦 𝘴𝘶𝘯 𝘸𝘢𝘴 𝘴𝘩𝘪𝘯𝘪𝘯𝘨 𝘩𝘢𝘳𝘥, 𝘧𝘪𝘭𝘵𝘦𝘳𝘪𝘯𝘨 𝘵𝘩𝘳𝘰𝘶𝘨𝘩 𝘵𝘩𝘦 𝘸𝘰𝘰𝘥𝘦𝘯 𝘣𝘢𝘳𝘴 𝘰𝘧 𝘵𝘩𝘦 𝘣𝘢𝘳𝘯.
𝘚𝘶𝘯𝘯𝘺 𝘵𝘰𝘰𝘬 𝘢 𝘥𝘦𝘦𝘱 𝘣𝘳𝘦𝘢𝘵𝘩 𝘢𝘯𝘥 𝘴𝘵𝘰𝘰𝘥 𝘶𝘱, 𝘧𝘰𝘳𝘤𝘪𝘯𝘨 𝘢 𝘴𝘮𝘪𝘭𝘦 𝘵𝘩𝘳𝘰𝘶𝘨𝘩 𝘵𝘩𝘦 𝘳𝘪𝘷𝘦𝘳 𝘰𝘧 𝘵𝘦𝘢𝘳𝘴. 𝘈 𝘧𝘦𝘸 𝘶𝘯𝘤𝘦𝘳𝘵𝘢𝘪𝘯 𝘴𝘵𝘦𝘱𝘴, 𝘵𝘩𝘦 𝘯𝘰𝘵𝘦 𝘩𝘦𝘭𝘥 𝘪𝘯 𝘩𝘦𝘳 𝘩𝘢𝘯𝘥𝘴. 𝘛𝘩𝘦 𝘩𝘦𝘢𝘵 𝘰𝘧 𝘵𝘩𝘢𝘵 𝘥𝘢𝘺 𝘴𝘦𝘦𝘮𝘦𝘥 𝘵𝘰 𝘸𝘢𝘯𝘵 𝘵𝘰 𝘤𝘰𝘮𝘧𝘰𝘳𝘵 𝘩𝘦𝘳, 𝘵𝘩𝘦 𝘸𝘪𝘯𝘥 𝘵𝘰 𝘱𝘶𝘴𝘩 𝘩𝘦𝘳 𝘵𝘰 𝘮𝘰𝘷𝘦.
𝘈𝘯𝘥 𝘴𝘰, 𝘤𝘳𝘺𝘪𝘯𝘨 𝘸𝘪𝘵𝘩 𝘢 𝘧𝘢𝘬𝘦 𝘴𝘮𝘪𝘭𝘦 𝘵𝘰 𝘤𝘶𝘳𝘭 𝘩𝘦𝘳 𝘭𝘪𝘱𝘴, 𝘵𝘩𝘦 𝘨𝘪𝘳𝘭 𝘣𝘦𝘨𝘢𝘯 𝘵𝘰 𝘳𝘶𝘯, 𝘢𝘭𝘰𝘯𝘦, 𝘰𝘳 𝘮𝘢𝘺𝘣𝘦 𝘯𝘰𝘵. 𝘓𝘢𝘥𝘺 𝘓𝘶𝘤𝘬 𝘸𝘰𝘶𝘭𝘥 𝘩𝘢𝘷𝘦 𝘢𝘤𝘤𝘰𝘮𝘱𝘢𝘯𝘪𝘦𝘥 𝘩𝘦𝘳 𝘧𝘰𝘳 𝘢 𝘸𝘩𝘪𝘭𝘦, 𝘱𝘦𝘳𝘩𝘢𝘱𝘴 𝘢 𝘭𝘢𝘴𝘵 𝘨𝘪𝘧𝘵 𝘭𝘦𝘧𝘵 𝘣𝘺 𝘴𝘰𝘮𝘦𝘰𝘯𝘦 𝘸𝘩𝘰 𝘩𝘢𝘥𝘯'𝘵 𝘩𝘢𝘥 𝘦𝘯𝘰𝘶𝘨𝘩 𝘸𝘰𝘳𝘥𝘴 𝘵𝘰 𝘴𝘢𝘺 𝘨𝘰𝘰𝘥𝘣𝘺𝘦.
My kinks
100% Brat
100% Boy/Girl
100% Primal (Prey)
98% Submissive
97% Pet
86% Rope bunny
70% Masochist
70% Slave
60% Switch
Someone getting easily flustered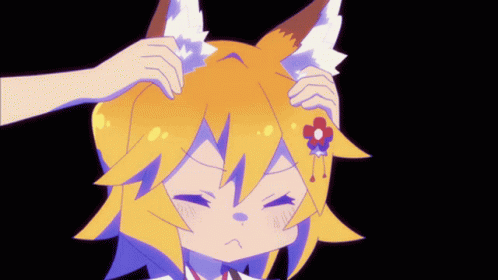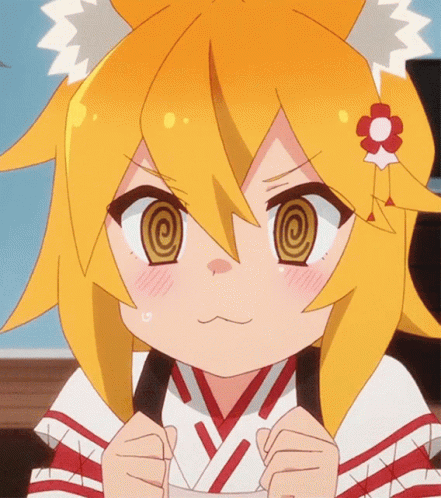 Thank you for visitng!