Height : 171cm
Weight : 51kg
Age : 27
Breast : 34C
Waist : 28
Hip : 35
Country : Asia
Game Style: Competitive / Battle / IRL
Busy working irl, hope to get some fun and release here, I'm not often around, so drop me a message to make an appointment with me for a game. Mostly available on weekends.
Love to take down cute pretty ladies and making them squirts.
Likes: Bondage, Vibrators, Gangbangs, Mind Breaking, Humiliation
Dislike: Pain, Unhygienic , Blood
---
Optional Rules
1. Bondage (No Turn Limits) and Hypnosis (One Turn Only)
Bondage: Dice 5 and 6 to resist. Skip the turn if you failed to resist.
Hypnosis: Dice 5 and 6 to resist. The opponent can choose the move on behalf of you if you failed to resist.
2. Pin Down / Gangbang / Controlling (One Turn Only)
Strong controlling moves like picture below (own judgement) we both will roll a dice and see if you are strong enough to hold me.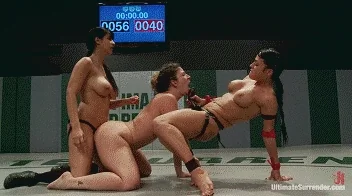 3. IRL Classic, Hentai, TWR, LWR
IRL Realistic Actions
All actions like Licking, Fingering, Spanking, Penetrating, Thrusting and so on..... are played and reflected in your real life.

The normal dice rolling for Bondage and Hypno will not usable here.

If fingering action is played on me, i'll have to finger myself (x) times decided by a dice rolling of d30 (Subject to Change) rolled by your opponent.

Turn 30 onwards d40

Turn 60 onwards d50

Action like mutual masturbation and double end dildo, both player will have to do it.

Equipping Toys
Every cumtest or restraint action encounter, you have to put on one toys from your list, toys selected by opponent. Equipped toys will remain until the end of the game.

Cumtest Edging
Every cumtest will lead you to an edge of (x) times decided by a dice rolling of d10 (Subject to Change) rolled by your opponent.

Each edge must be announced in the chat or else it doesn't count.

In-Game Cumming
If you fail to resist in-game cum, you will be another round of edging of d10.

Weakness
Play to find out.

Losing
Whoever cum irl losses.

My Toy List for IRL Games
Ball Gag
Leash Collar
Nipple Clamp
Vibrating Egg
Vibrating Dildo
Vibrating Butt Plug
Hand Cuff
Leg Cuff
Bondage Harness
Chastity Belt
---
Matches Records:
Victories
Freya approach and challenge me in IRL battle, we strips and put on nipples clamps to each other first, starting to finger and lick her until her pussy is dripping wet, starts breaking her by using one of her favorite move prone bone with strap-on for 12 edges, she moans so load and her thighs are all wet. Even she managed to stuff my pussy with a vibrator but unfortunately i ended her first another round of fucking her hard with strap-on making her to orgasm and squirts.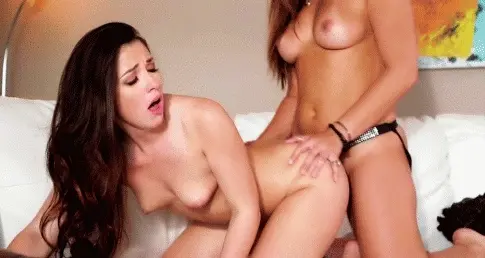 Losing
Challenged Sandy to a LWR match, was having a good start and made her cum first by fingering but was overpowered by her at the end with double penetration, breaking me and forced me to submit as her cum slut.

Italian stallion challenged me in a "Classic" match , he was strong and dominant, he successfully tied me up during the match but not for long i escaped and started to turn the table by calling a friend to help teasing him, while i'm trying to finish him off while he is fucking me from behind suddenly he grabs and restraining my arms from behind giving me deep thrust and licking me hard. I couldn't resist him and eventually had orgasm from cunnilingus, eventually I was tied, gagged and added to his collection.

Little One challenged me in a "TWR" match, i have tried my best but eventually i couldn't resist his fingering skills and was fingered to orgasm.

Re-match with Little One in a "TWR" match, i nearly get him with several times of cum but eventually he ended me first with continuous pounding and 69 with his big cock making me to cum all over the place and forced me to admit "Little One was the best fuck i ever had".

John challenged me in a "Classic" match, he is a strong opponent who first fucked me from behind while giving me naughty talks and i had my first orgasm, he had a nice orgasm too when i handjob him from behind, but then he pinned me down and fuck crouching over me, i couldn't resist that eventually i was fucked to squirting orgasm by John from behind.

I challenged Saz in a "Classic" match, i thought it will be easy to win as i called a friend to help with the match, out of my expectation, Saz managed to handle both of us and caused my friend to betray me, eventually i was ended with my ass fucked to orgasm.

Mac challenged me in a "Classic" match, stripping me fast, cuffed my hand and pounds me from behind and gangbang me i couldn't resist at all eventually i was finished by double team ass fucking.

Ardem fight me in a "Classic" match, i was taking control of the game with the advantages of brainwashing until Ardem managed to put some vibrators to me, draining my strength away continuously and made me cum by fucks me into ahegao, Ardem break and finished me by filling both of my holes and makes me submit to the audience.

Fought Kuna Chen in "Classic", he managed to bind me with tapes, putting an armbinder and also inserted a ball gag on me, he also stuffed both my holes with vibrator and butt plug, without any mercy he grabs me and fuck me in to ahegao, i made him to surrender and cum by jerking and vibe his cock with a vibrator thinking that would be the end, not realizing that he suddenly ambush me and grabbed both my thighs from behind, restraining me tight in a full nelson and pumped me until i orgasm and surrender myself to him.

After half a year of waiting, finally we got a chance for a match with the elegance Korean queen Tanya, proves herself strong and determined during the match. Tanya kisses and finger me trying to drain my strength, she puts on a strap-on and holds me from behind giving me hard anal doggy, I couldn't resist her thick long strap-on, finally she conquered me by making me cum and squirts.
Honoured Tamers
8/2/2023 - The first challenger who defeat and captured me with Heavy Bondage, keeping me blindfolded and collared as his little pet.
17/2/2023 - Have a revenge match with Kuna in IRL Bondage Domination, he take control of the game by putting me on a wooden pony, i successfully resisted his power bottom fucking, full nelson ass fucking but not until he get the boys and stuffed all my holes, i can't handle so many of them and finally cum, i was forced to equipped hand cuff, a G-spot vibrator and vibrating butt plug irl due to the game rules, i couldn't resist both the vibrator's vibration and eventually cum while Kuna keeps telling me to imagine he is fucking both my holes. Kuna conquered me and shows no mercy by tying me up and keep teasing and tickling my legs to fulfill his foot fetish kinks.
10/2/2023 - Don defeated and break me in a Heavy Bondage, restraining my both arms at my back with an white armbinder and fixed a vibrator at my pussy.
14/2/2023 - Sandy defeated me in a IRL Bondage Domination, she restrained my hands and hang me up suspended with ropes, putting a vibe in my panty leaving me to squirts in heaven.
16/2/2023 - I challenged Sandy again in a IRL Bondage Domination but failed to take her down, end up i was tamed by her strap-on.