Cross-gendering character.
After the duel with the witch Elizabeth, I lost my dick! Now I need to win a few fights to get my dick back. If I lose she will make me more slutty, if I win she will give me back my clothes. After some time she left for another city, and I can't find her. Now I don't know what to do, maybe I need to find another witch to help me with my problem!
After the duel with the goddess Anubis. I stole her clothes. The clothing problem is now solved!
A witch named Starfire Veronica agreed to help me, now I have to collect cum or squirt 5 times in order for her to brew an antidote potion for me!
cum collected - 1
The first girl was a Ninja named Violet Lightning. She herself offered to help me when she found out about my problem. I really liked her pussy
and she left me a large portion of cum. After that, I put a leash on her and we had a nice walk to the house)
Walking through the streets of EF city I met a very attractive girl Penny. I told her about my problem and hoped that she would help me, but instead she decided to make me a slutty slave. As much as I tried to resist, there was nothing I could do.
She tied, hypnotized, humiliated and fucked me in front of a crowd of people. After I gave up, she put the Extreme Collar of Change on me and gave my leash to Freya.
Now my journey has brought me into slavery and the road to getting my penis back is much longer. Mistress wants me to stay a girl...
I heard about a goddess Anubis, who lives nearby. I hoped that she would return my dick with the help of her divine power. But as it turned out, her strength had long since left her. I decided to tie her up and collect her cum, at least some use from this whore. Also, I stole her clothes. In general, a good catch for 1 day))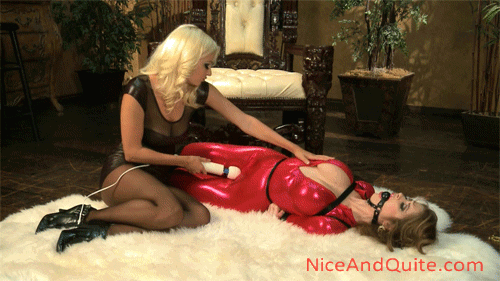 In an attempt to find the missing sperm for the potion, I challenged Cinder to a duel. It was a very close match and I was going to win, but at the very last moment she managed to tie me up and bring me to orgasm with a vibrator. After the fight, she put a collar on me, changed my name to bondage bunny and made me crawl on my knees in front of the crowd.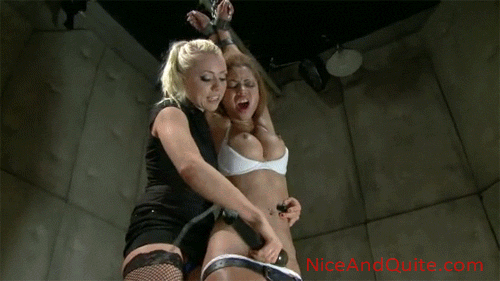 After meeting with Amethyst, I lost all the cum I collected.
Extreme Collar of Change
Claimed by: Freya
If the Extreme Collar on Change is unclaimed, you can claim it if you win. You still get to change my profile as per the above mentioned bet. With the Extreme Collar of Change, you can make 5 change per day, within the same scope of the bet, but without fighting me.
Simply write me a message, and I'll change it.
If the Extreme Collar of Change is claimed, then you'll have to defeat my current owner.
If no changes have been made in a week, the collar goes back to being unclaimed.
Days since last change - 1
My rules:
My Mistress Freya gave me rules:
1) My pfp can change as you like but it should always be Riley Reid.
Hi all. I'm a 25 year old guy with a normal build, 179/75. I love to chat and I hope to meet many interesting people on this site. You can feel free to write to me in dm, do not be shy.
I play with the rules of bondage and hypnosis. (5, 6 to get free. After 3 rolls, free automatically)
In the game, I will always strive to win. Ready to bet on profile, rule, etc.
Rule from Alexis. If someone use my collar for an action I must skip my turn. (2/3)