---
About me:
I am Kyko Kise, Although most people just call me Ky. A Legandary warrior of the holy order! You may know me from my rival, Knight Havel of Astora. I am a young woman who stands at 1.78 m/ 5'10" with blond hair, DD-cup breasts (C... I may or may not stuff my bra.), pale skin, and blue eyes. My usual outfit is a loosely-fitting, blue base version of the white uniform worn by the Sacred Order of Holy Knights that consists of a blue skirt and tank top below a sleeveless white longcoat. My blue stockings and grarterbelt has a symbol that resembles a white cross and has a pair of black shoes. with fingerless gloves, either black or blue. I wield a white sword known as the Thunderseal that I usually keep sheathed to my left side. I'm Bi and a almost complete sub, although I will try to win in a game.
---
Personality:
I am a highly religious woman, the adjective describing both my devotion to God, as well as my commitment to the ideals of justice, order, and honour. Of a straightforward and serious personality, I am kind-hearted, charammatic, honest, diligent, polite, and believe in fair play. I am also chivalrous, being known to hold back against female opponents, and I am utterly dedicated to protecting the weak. On the other hand, I am known to be notoriously inflexible and I am easily disgusted by those who disturb the peace, having a complex about freedom even if I don't realise it. I am also a "hot-blooded fool", prone to taking rash actions when angered.
While others may mock me for my idealism, I have the determination to live life according to what I believe in. My dogged pursuit for justice and fairness has upset more than a few in power, as I am willing to confront my superiors if I believe them to be corrupt. I know that my idealistic dreams can never come true, but I will try regardless.
I am firmly committed to the public good and to bringing hope to others, and I treasure peace above all. However, I was forged by war. Once a merciless enemy to all Demons, I actively wish to move on from the "killing machine" that I was during the Crusades, And I want to leave my hatred behind. Although my skills remain as sharp as back then, my sense of honor prevents me from using war-time tactics in duels.
== Results from bdsmtest.org ==
100% Degradee
98% Masochist
94% Brat
93% Rope bunny
92% Experimentalist
91% Submissive
86% Boy/Girl
86% Slave
76% Voyeur
76% Pet
69% Non-monogamist
61% Exhibitionist
52% Primal (Prey)
40% Ageplayer
37% Vanilla
0% Switch
Lore:
Born circa 179X I lost my mother to the Demon Crusades at a young age. Half a year later after her death, during a Demon attack, I decided I would no longer run and told Commander Undersn of the Sacred Order of Holy Knights that I wanted to join. I had no fighting skills, Undersn told me to survive for five years and to come back then if I really wanted to fight. I did as ordered, but I officially joined the Order at age 10. By age 15, I was recognized as a "prodigy swordsman". And became a source of inspiration to other knights, I often challenged my comrades to duels to hone our skills together. Around 181X, I was made a battalion captain to fight in the Demon Crusades. Yet I left the order at the age of 19, after being traumatized by the death of my battalion by mistake I made… wandering the earth to keep the peace with my skills.
---
noteworthy matches:
-I had a friendly duel with Ganyu. But she won, and due to a bet I became her slave... or Helper as she puts it! So she owns me now. I also had to change my pfp.
(Ps. if you're reading this you're hot.)
---
The Thunderseal:

Images of Me: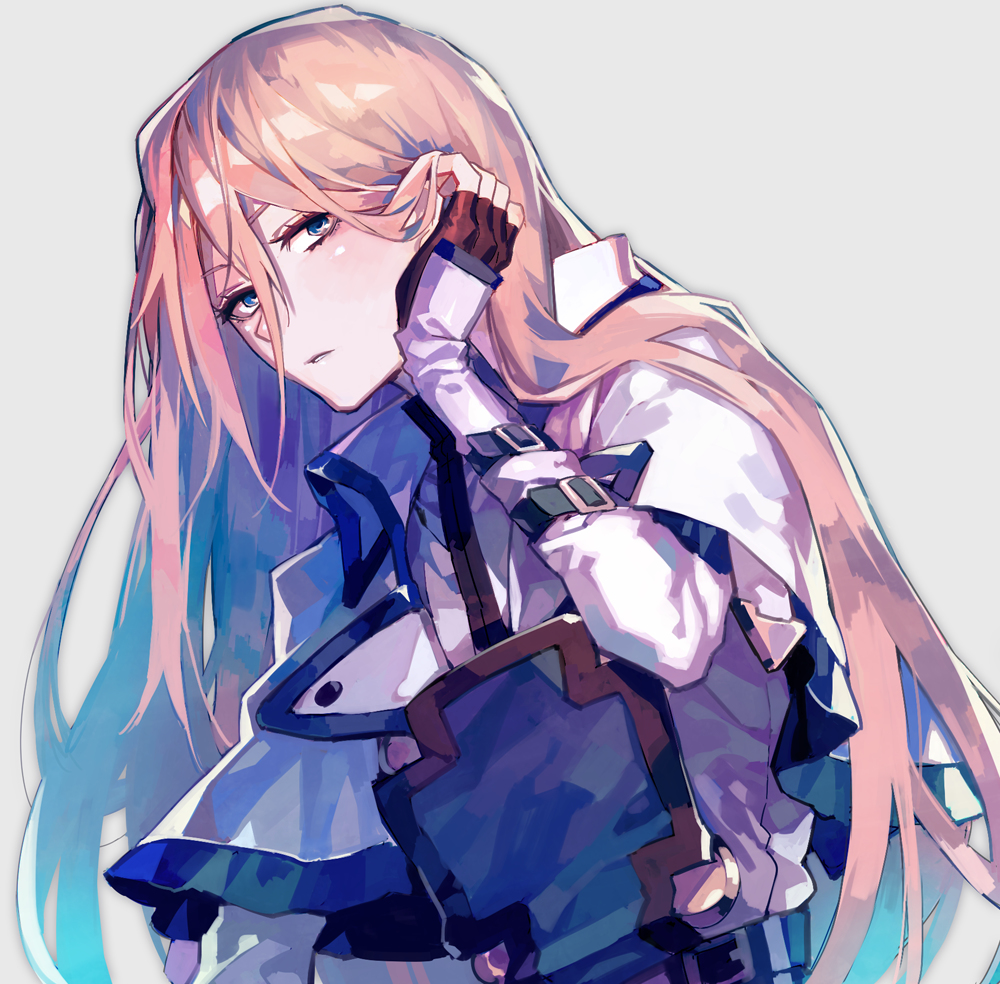 Some More Modern outfits:
---
Account list:
Nero, F/Switch
Haveline of Astora, F/Dom
---
Authors note:
I really like Ky from guilty gear if you can't tell lol.