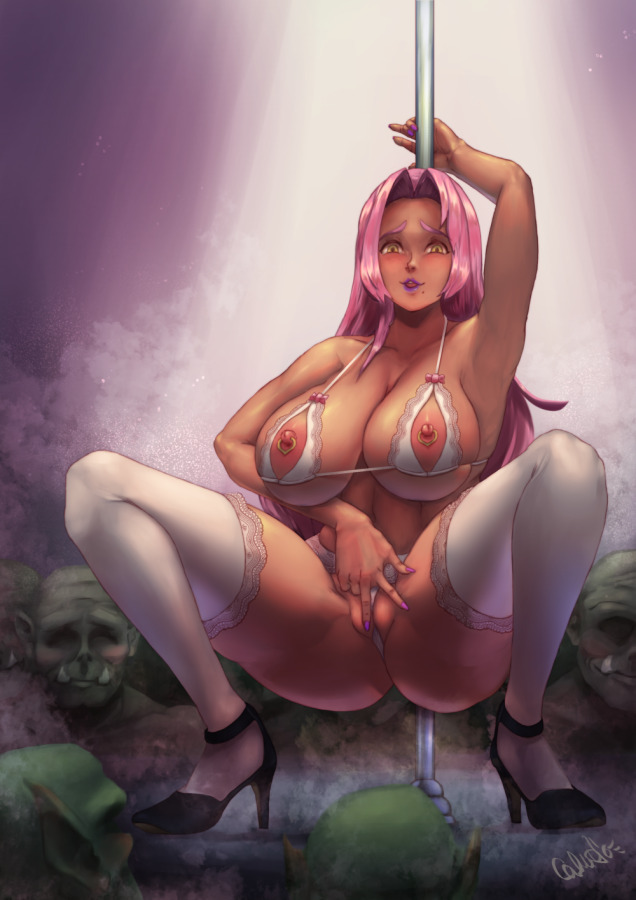 The Tribe's Favorite
star star star star star
After her defeat, the orcs are quick to turn her into another one of their slaves... however, they are so enamoured by her charms that they give her special treatment! Instead of throwing her with the other sluts, they start to worship her like an idol, fawning over her with every show she gives them. She may have failed as a hero... but her fame among the orcs has never been so high!