Description:
6'1, 170 pounds. Slim and athletic. Brown hair, blue eyes, and American/Australian
Competitive Dom/ Switch.
Competition and trash talk is what I live for. I love the excitement of two bodies going at it, struggling to see who comes out on top. I especially love when there is high stakes or something on the line, making the battle that much more intense. Feel free to reach out if you're up for the challenge. I'm happy with any rules/bets.
Rules:
As a result of a loss to Haylee, for my next 5 losses, I must ask my opponent to spit in my face following my defeat. This rule is active over my next 5 losses: (0/5).
---
Notable Victories
*Oh BDSM Stacy...
Many called her a "Queen" around here. Her tales of dominance were widely spread. Though some may shy away from a challenge with her, I knew I had to target her as my next victim. After exchanging some light trash talk, we agreed to settle it once and for all in a Sexfight. Dom vs Dom. As our bodies went at it, I was taken aback at first. She was successful in using my face for her own pleasure, smothering me under her soaked pussy...nearly to the point of me passing out. However, eventually I was able to turn the tables and put her on her back beneath me, where she truly belonged. What happened next was an intense battle to see who could out-fuck who. We continued to roll back and forth, trading places on top, until I decided enough was enough. After a couple of exchanged orgasms, I finally tied her down securely with rope, bent her over, and ravaged her from behind until she couldn't hold in the pleasure any longer. As her cum splashed around in every direction, so did her pride as it shattered beneath me. Her last words being: "Ohhh Fuckkkkk.....Okay! Okay! You win!!! You win!!!"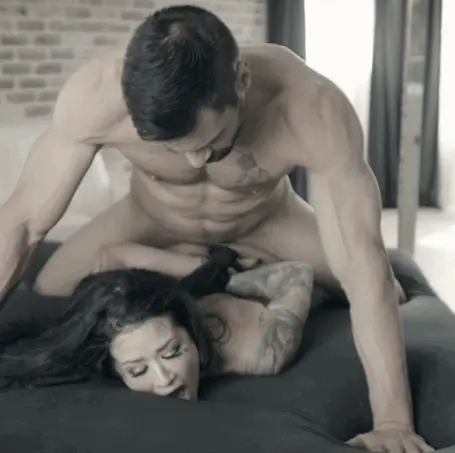 *Mmm Ashley,
This cute little Japanese girl thought she could take me on and drain me, but she had no idea what she was getting into. The entirety of the match was spent on her hands and knees, desperately trying to resist the pounding in both her holes. After a couple of successful pull-out attempts, she soon found herself pinned to the floor with no escape, getting her tight little Japanese hole expanded. So much confidence at the start, only to end up moaning and screaming as she exploded with orgasmic bliss from my cock ravaging into her.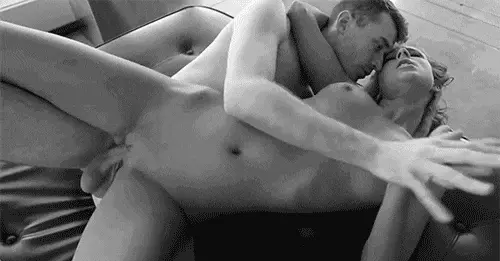 *Sassy Selena
Oh Selena...What an exciting woman. From what started as us unwrapping each other's clothes and appreciating the other's body, turned to an intense 69 session ~ My cock deep inside her throat, and her pussy soaking my face with my lips around her clit. After what seemed like an eternity in this position, soon became her leaning up, wiggling her ass on my face, and gloating. This was a crucial mistake for her. Next thing she knew, she was pushed forward, on her knees, and taking every inch of my girth. It wasn't long before she started coating my cock with her orgasmic juices. This lovely Latina wasn't finished though, she soon mounted me and stole a creampie. Still rock hard, I picked her up, pressed her firmly against the wall, and pounded her roughly as her legs were wrapped tightly around my waist. She couldn't handle anymore and succumbed to me once again, her eyes gazing at the ceiling, screaming in pleasure for all the neighbors to hear. She was so obedient afterwards, so of course I used her mouth for my pleasure. She claims to want revenge, but she knows exactly what will happen if she faces me again.

*⚜️Alexia⚜️
Here is one of the most confident brats I've ever encountered. She had a real skill in using that mouth to constantly trash talk....so I found better uses for her mouth. I decided to put her in her place in a rough sex fight. First, I decided to force her down on her back and pound that tight little pussy of hers. She came immediately, of course. Then, I targeted a different hole....her tight little ass. She was powerless in my grasp, getting her little ass ravaged as she came again for me. After her orgasmic bliss, the next thing she knew, she was getting her mouth fucked by me to teach her a lesson in disobedience. The lesson was well taught, because now she's my personal sex slave for the next 30 days.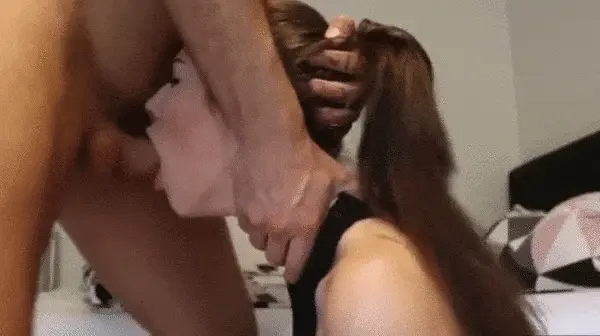 Brooklyn
I've had my eyes on this hottie for quite some time now. Every time I've seen her, she was training and seemingly practicing for a real match. I couldn't help but wonder who exactly she was training for, so I figured I'd reach out. And after some brief introductions, I knew I had to test her out in the ring for myself....So I issued a challenge. And not just any challenge, I wanted all of her friends to witness her in a true match. So when the time finally came, we met each other eye to eye in the ring, with the crowd all cheering for her. But to the crowd's misfortune, rather than watching their favorite fighter dominate in the ring, they watched her get ravaged by me. After being even in the wrestling, I knew my victory would come when I set my mind toward her lovely wet pussy. And as expected, she came quite quickly when my fingers toyed around with her tight little slit. But to her credit, she had a lot more fight left in her, and before I knew it, she was pinning me down and twerking her sexy ass on my hard cock. Feeling the heavenly walls of her pussy wrapping around my cock pushed me past the edge, as I came deeply inside of her. I figured I'd give her that small moment of joy, because afterward, she was completely under my control. I tossed her around in any position I desired, making her cum from my hard cock inside her, and even with my tongue. Eventually, she had zero fight left....So as my victorious prize, I forced her to suck my cock in front of all of her favorite fans. All they could do was just watch her mouth getting fucked, until I filled it up with my warm cum. Though she lost in wrestling and fucking, I'll have to give her credit with how good her throat felt when I pounded it. We'll see if she's brave enough to face me again.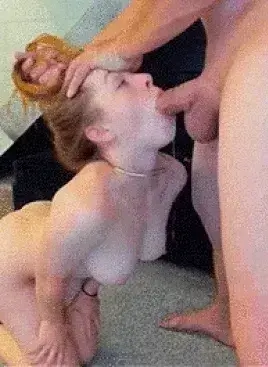 *Cora Jade
Here is one of the most cockiest girls I've ever met. She carried such a dominant demeanor to her, but I knew there was something hiding...I knew deep down, she was just a bratty sub waiting for a true dom to put her down in her place. And so I did, I brought her to the ring, exchanged a few choice words, and then got down to business. What I didn't realize, is how stubborn this little brat was...Every time I felt her tight wet pussy squeezing around my cock, I was certain that she'd be on the edge, quivering with orgasm...but every time, she just held on and resisted. I knew I had to get a bit more rough with her. So, I grabbed her by the back of the neck, shoved her face down with her ass up, and railed her as roughly as I could from behind. Finally, I felt that pussy squirting as she screamed "I'm your fucking bitch!! Ohhh Fuckkk yess!!!" Mmmm she was all mine now. As a final cherry on top, I kept fucking her in front of the audience as she mindlessly took it, like a good little fuck toy. It was a pleasure pounding this little fake dom into submission...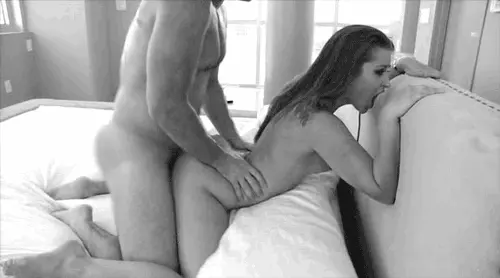 *Tanya
Mmm it finally happened. The sexy Korean wrestler that I've heard sooo much about finally met me face to face in the ring. And let me say, the wait was definitely worth it. After months of trash talk, it was time to let our actions do the speaking. And though she was a tough fight, she just didn't have what it took to take me down. I'll admit, when I found myself trapped underneath her perfect thick ass, I began to doubt my odds. But after a firm push, forcing her down on her hands and knees, then locking her arms behind her back, she began to learn who was in charge. It didn't take long for her tight Korean pussy to be cumming and quivering on my cock when I slid it inside of her. And mmmm, what a lovely feeling as she soaked the mat beneath us with her juices. It felt a little too good, as she quickly countered by wrapping her lips on my throbbing cock, milking me with her tongue and shooting a huge eager load in her mouth. And there we were, one orgasm each, ready to see who ended on top. But of course, it was me. I promised before the match that I'd pin her on her back, spread her legs widely, and make her mine. So, thats exactly what I did.... forced her down beneath me, arms pinned to the mat, her sexy Korean thighs spreading wide and exposing her tight slit, and finally my cock ravaged her until she was an orgasmic mess. Finally, she knows who owns who. FINALLY, she understands who the true dominant sex fighter is. Tanya will always be my little moaning fuck toy...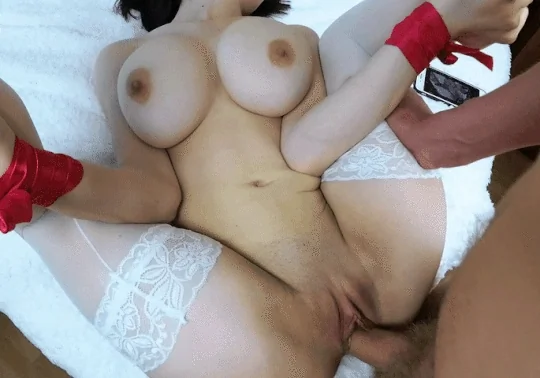 ---
My Lost Bets:
Paloma 🇲🇽
I always knew Latinas were my weakness... this match just proved that theory. It was my very first match in the Nations Tournament, and across the ring stood this gorgeous Mexican girl with a fire in her eyes. I saw some of her previous matches and wasn't impressed, but that all changed once she wrapped her thighs around my head. Not only was she dominating me in the wrestling, but she was aiming to humiliate me by constantly bringing her little feet to my lips. There's nothing more frustrating than tasting your opponent's foot during a match, and she definitely took advantage of those frustrations. Though I was able to make her cum twice, she eventually caught me on my back, planted those seductive lips around my cock, and sucked me dry. There I lay, defeated, humiliated, and exhausted in front of the entire crowd...but she wasn't finished with me yet. As much as this pains me to write, she was quite creative with the toys she possessed... Her 12 inch strap-on in particular. There is a rough revenge in store for this fiery Latina, and I WILL get her back twice as hard...

Lacey
Never in my life has my pride burned so intensely, than during my match with Lacey...I knew this challenge would be difficult, but I was still confident I'd give her the first loss of her career inside the ring. Oh how wrong I was....After 29 rounds of edging, my thoughts betrayed me, my motivation turned blank, and all I could think about was finally being able to cum...But there I was, pinned to the mat with her pussy gliding across my facial features, forcing me to experience the taste and smell of her arousal, while my cock merely became her toy. I was begging to cum beneath her command, as she used me as her throne, but when I finally was given permission for my long awaited release....it just ended in ruin... And there I was, deprived of the full experience of pleasure, and merely used for her enjoyment as her juices dripped on my tongue, giving me the taste of her victory. And just when I thought it couldn't get any more torturous, she ended up locking my cock in her cage, sealing my fate as her personal toy. I won't know freedom until Christmas time....but for now, I belong to her, and must prioritize her pleasure...And my orgasms are completely under her control...For the next month and a half, I belong to Mistress Lacey..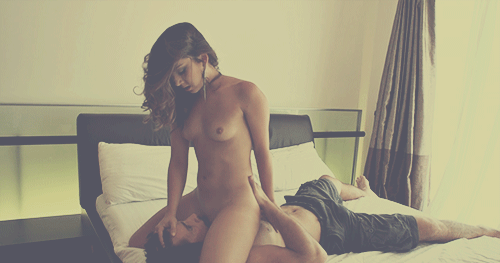 *Haylee
Haylee has become quite a weakness of mine. And I think I know why....its that bratty but skillful mouth of hers... She has a real talent of riling me up, taunting and teasing me, and whenever I try and muffle her voice by keeping her mouth occupied with my cock, she just turns it against me, wrapping her lips around my base, tongue massaging into my tip. Ohhh She's good. I was confident going into our last match, since I was able to pound her into submission during the previous encounter, but this time she was fully ready for me. She expertly worked my cock with her hand, and just when I thought she couldn't introduce any more pleasure, she buried my hard dick deep down her throat, and I felt myself throbbing and shooting giant loads in her naughty mouth. Beaten once again by her, I was in disbelief... But it didn't end there. She then tied me down to her bed, kneeled over my face, and buried her lovely wet pussy into my mouth. Now getting the full taste of defeat (AKA her arousal), I truly learned my place beneath her. Haylee definitely has my respect, and if anyone decides to face her - I give you one warning.... Careful when she wraps those lovely lips around you....

*Samantha Winters
This sexy Brit and I have a huge rivalry going. After being tied 1-1, we knew we had to settle who the better sexfighter was, and who deserves the title as the winner's whore. But I knew her little secret, she craves being ass fucked into submission. Knowing this, I had one goal in mind: Fuck her ass until its sore and raw, getting her to cum in defeat, and then using her for my pleasure. But my plan failed as soon as her tight and wet pussy wrapped itself around my cock. Within minutes, I was cumming deep inside of her, marking her victory over me. As I lay there staring at the ceiling in disbelief, the next thing I knew, her soaking pussy was smothering my face. She mounted and rode my face harder and harder, until my whole senses were filled with her squirting and drowning me beneath her... Ugh, it took hours to get the smell and taste of her pussy off of me. I WILL get my revenge.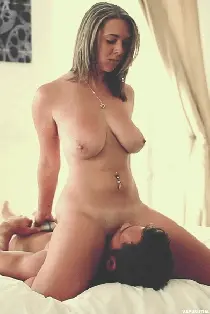 *Alice
This one was a tough pill to swallow. Alice and I had a lot of trash talk in the DMs... Both of us describe what we would do to the other. My goal was to turn her into my personal fuck toy, but unfortunately, the true results were much different. Alice and I face each other twice, and she defeated me both times. She especially enjoyed using her feet against me, making sure to trap my cock between her soles as she should bring me closer and closer to orgasm, before finally finishing me with her own vibrator. Ugh, and to make matters worse, I am now her personal foot slave until December 4, 2022. I was hoping to taste victory when facing her, but now all I'm allowed to taste is the bottom of her feet. It'll take a while for my pride to recover from this one...