⚜︎About me⚜︎
Heyo I'm Ekotl, A dragon princess that's waiting for a knight to come up my tower and completely dominate me. Im a switch that heavily leans towards submissive, but there are times where i can be dominant. When we play or RP together feel free to make me choke on your cock, I promise it'll feel good for the both of us~ My scales are extremely sensitive, especially around the base of my tail so groping or spanking my ass will elicit a squeal from me though people might now focus on my butt now that I'm saying this. I am known as the Footjob Princess, famed for how soft my feet are and how skillful I am at giving footjobs, and so far no one has been able to resist cumming all over my royal soles given the chance.
I'm mostly interested in bondage, humiliation, hypnosis, genital worship, and feet. Even though I'm bisexual cocks just turn me on a bit more than pussy does, especially if they are railing me into submission~
When I play Dungeon Adventures I will swap from switch to dom (goes without saying that you will have to swap to a sub for the game mode to function properly) so we can roleplay a knight or adventurer (you) rescuing a princess (me) from a tower she was trapped in
I prefer to play with people who have a hentai profile pic, though that doesn't mean I wont play with those without one.
Please don't message me if you have a blank profile, and try to have more than one sentence in your description.
Was offered to become a game maintainer for the Dungeon Adventures mode, which I accepted, so I'm hoping that I can make it better for everyone to enjoy.
🗒My Kink Lists🗒
== Results from bdsmtest.org ==
100% Rope bunny
98% Submissive
97% Exhibitionist
95% Voyeur
94% Brat
82% Non-monogamist
73% Degradee
68% Primal (Prey)
67% Switch
64% Pet
55% Experimentalist
54% Masochist
50% Slave
49% Rigger
43% Dominant
41% Primal (Hunter)
39% Vanilla
32% Brat tamer
29% Owner
20% Sadist
13% Degrader
13% Master/Mistress
0% Ageplayer
0% Daddy/Mommy
0% Boy/Girl

✦Notable Matches✦
Was bred by Draco who gave me a womb and ass tattoo, as well as 59 dragon kids that'll join the Royal Family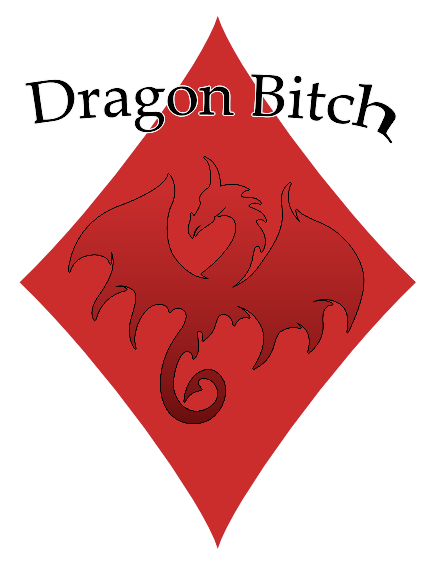 This little Fox kept saying I had "weak" and "stinky" feet, but he still begged to worship them! He came under my boots, cementing me as his Mistress

♔The Royal Family♕
(All of these are Alts played by Yours Truly)
The Royal Family rules over the kingdom of Anasyxl. The castle that the Royal Family live in has 5 sections, the main castle and 4 towers that inhibit the corners of that castle. The Kign and Queen live in the main castle, while the Princes and Princesses live in the towers. the King and Queen both have their own harems for when they want to have sex with someone else, and both of them are not unwilling to expand their harem with more people.
My Father, Azanatl, is the King of Anasyxl. He has earned the title of The Unwavering King for his stoic face, and his dominant attitude.

My Mother, Semyaza, is the Queen of Anasyxl. She is the best at giving titjobs in the Royal Family, earning her the title of Queen Mammaries, I wish I'd inherited some of her boob size, even just a quarter would've been fine with me!

My Brother, Adaikl, is the heir to Anasyxl. Growing up watching his father and mother have sex with their respective harems has let him see the pleasure one can have from being submissive which has become his preference in bed, and from seeing his mother take his dad's cock he has become sexually interested in men. He was born with a mutation that turned his horns red, but it thankfully doesn't seem to have changed anything about him except his appearance.

My Sister, Iriqol, is another princess of Anasyxl. She hasn't been exposed to much of her parent's sex lives and as a result her sexual preferences developed differently that her brother and sisters, instead she was exposed to the secret relationships between the maids of the Royal Family. The two maids around her the most are both in a relationship, and She has watched them have sex when they thought no one else was looking. From their relationship she has grown sexually interested in girls and, from watching one lose all power in her legs dut to being fingered, has turned her more submissive.

My Sister, Dazkarl, is another princess of Anasyxl. She has been exposed to both parent's sex lives and have become sexually interested in both genders. She has grown up reading various books that involve a knight kissing a princess's foot and has grown an interest in combining her dominant attitude with this to dominate people with her foot, which she knows some people will like more than others.

✧The Royal Servants✧
For those who wish to serve the Royal Family, or are submissive enough to want to be ordered around by the Royal Family (You may choose to become a personal maid/butler to a specific member of the Royal Family if you wish)
♡My Knights♡
These people have proven their worth and now have my body all to themselves as a reward