Miss Angel really rocked my world. Whenever she talks to me I can't help but POP POP POP. I love it soooo much.
Ideas for a IRL match:
Keeping fit with EF - Both players contest in a 5/10km run. Whoever finishes their race fastest wins. Bets are encouraged. After each km a message will be sent to the other player to give a status update.
Bet ideas:
-loser will have to start the next race with some humiliating additions (for example butt plug)
-Loser needs to listen to hypno while running
-Winner decides if and how the loser gets to cum
---
Check out my Maze of Horrors
---
I have a collar around my neck: "Miss Alice"
is written on it.
I can't catch a break...now I am the official foot cleaner of Miss Freya As I lick her feet I come to wonder why stuff like this keeps happening to me.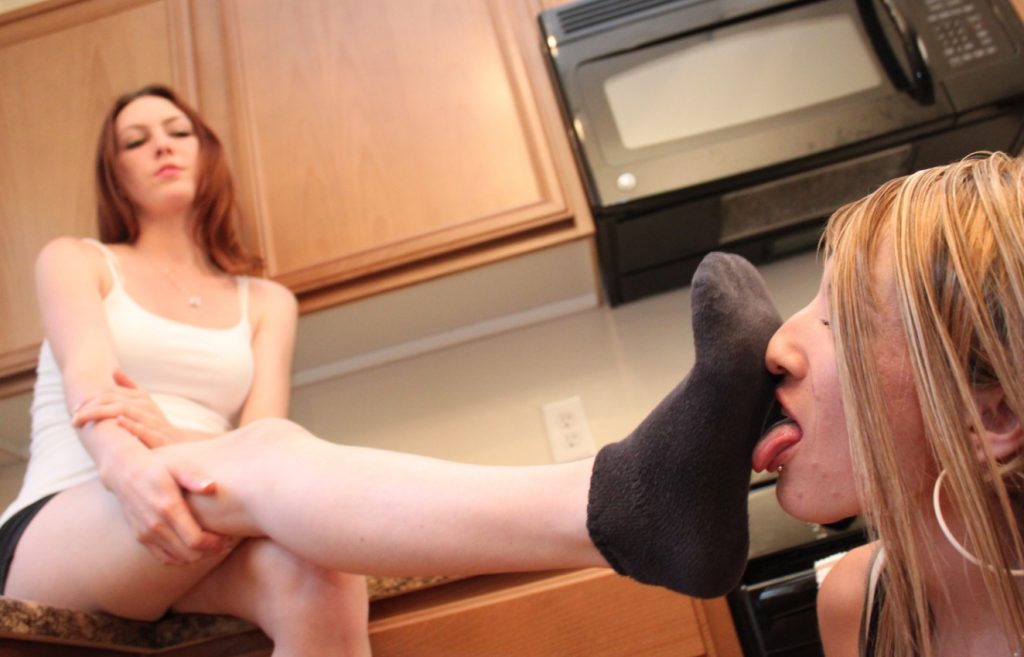 Great, I got caged by Miss Ariane
Nico tried to beat me in a wrestling match. The little subby volleyball player soon found out not to mess with me. After being thoroughly dominated the little subby was left a moaning bitch, playing with her nipples as she came.
BIO
27 y/o fit gym bunny. Bratty, switchy 100% Tomboy
Competition is everything for me. Love to play volleyball, soccer and other sports. I am bisexual and also have no problem with playing tg people. Not into fantasy charakter stuff though, sorry. Bondage? Yes, please! Humiliation for the loser? Yes, please! Bets? Oh, now we are talking. Kinda a sucker for socks, i know...weird😁 but to each their own. Drop me a message, if you feel like playing, though be aware, I might not be able to answer all.
that
.
.
.
Is
.
.
.
all!
.
.
.
Still
.
.
.
there?
.
.
.
What
.
.
.
are
.
.
.
you
.
.
.
hoping
.
.
.
to
.
.
.
see?
.
.
.
SURPRISE BLANKIE!
wc Is bi
autorenew Is a switch
access_time Last time active: 5 days ago, Created over 1 year ago
star Has 45 stars
public Public games
timelapse Lasting effects
radio_button_unchecked
Collared by
Kekki
radio_button_unchecked
Currently collared:
Daryl
check Kinks: Female domination, Male domination, Hardcore BDSM, Pro Wrestling, Anal, Feminization, Chastity belts/cages (Give), Pain (Receive), Cuckold, Pet Play, Humiliation, Mocking, Bondage, Foot fetish, Tickling, Lick Ass (Receive), Threesome/Audience participation, Exhib/Outdoor, Cum play, Hypnosis, Cock Worship, Pussy Worship, Orgasm Control, Latex, Medical, Monsters, Alcohol, Food
shopping_cart Toys: Gag, Anal plug, Dildo, Suction dildo, Dildo vibrator, Wand vibrator, Vibrator, Fleshlight, Collar, Leash, Shackles, Rope, Full-length mirror
Notes
You can keep some notes on this character. You'll be the only one to be able to see this: