Broken by Jess
Completely erased personality:
Need 6 session to decide
Win >4 - I become dom
Win <2 - I become slut
If win-3 lose-3, match with Jess decides what am I?
Session 1 - Joker - Cassie came like a slut
Session 2 - Alpha Wazy - Cassie evens the score!
Session 3 - TBD
Session 4 - TBD
Session 5 - TBD
Session 6 - TBD
Hi there!
About me:
Indian brunette - Tamil girl
29
Body (35-24-38)
56kg
Loves sex (rough one too with an alpha)
Making me feel helpless is a huge turn on for me!
Switch strictly leaning towards dom😈
RP is not my Forte.. i suck at it😅 but u can turn me on in game or dm if u r into it😁
Fav position: Full Nelson (weakness too... i cum when u fuck me in nelson.. if you manage to😉)
New kinks after facing few ppl here:
Someone here gave me a kink for BBCs🥵.. fuck I can't stop thinking about a big blck guy with a nice tool
Being a dom myself, I kind of like bold and bratty newbies/subs(or both) not only teasing me but also capable of force-fucking me into submission
---
Fun idea in RP mode(short)(but not long roleplays)
I was alone at home when u (younger brother/sister, dad, mom, neighbor) get back from office/school/nearby.
I m in my night dress tired of a rough day. You got eyes on me since the day u peeked me in my lingerie in my dressing room.
I have a boyfriend and I'm so faithful to him and I won't tolerate cheating or having affairs.
U try to take me against my will and fuck me no matter how hard I resist or curse you!
If u manage to make me click the cum option in the first time (no matter the turn counts), you get to edge me irl🥵
If second time, you'll get to edge me 3 times with each cum test and if lose u get 2 more.🥵
If more than seconds, u get nothing but the end move😒
If I get ur desire, pleasure and Cum overdrive full before u make me cum.. then u lose!😁
---
The sub that owned my body
1st encounter
2nd encounter
Bratty Jess thought she could take on a dom eventhough she is a newbie. With my weakness against newbies I paid a hefty price for having a match up with my best friend. I don't know where went wrong. I even got over my head by putting up a rule of not using bondage against her. That nasty little subby brat made me submit to the pleasure and ripper 2 orgasms out of me in no time. Its embarrasing to lost to a sub but whats worst the things happened after..... which is below
The next 5 days I was forced to be her slut. She used my body to the fullest which no one ever did.. edges after edges.. orgasms after orgasms... she is even not satisfied after all this. She was fucking close to breaking me into brain mushed slut😫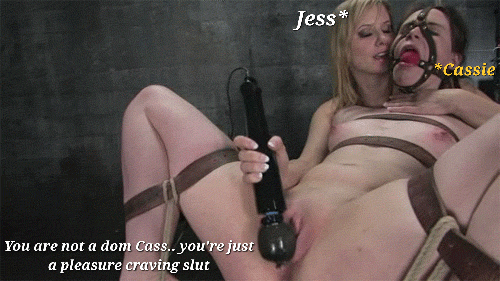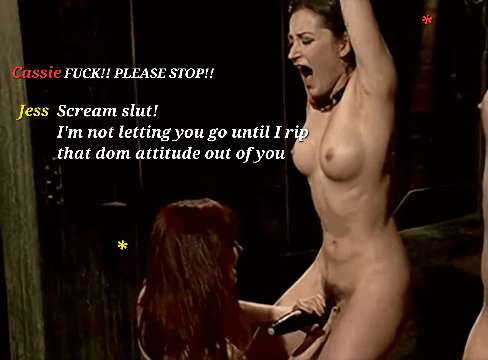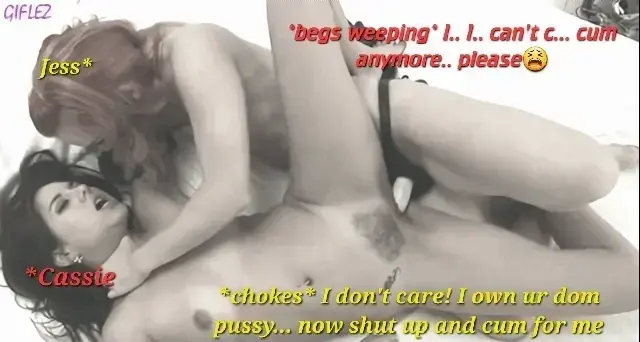 ---
Humbled gym stud got humbled by Goddess
A long awaited encounter with this stud is finally here! Thinking I will be an easy win, he approached me with his cocky attitude.
TBH his cock and chiselled body is a dream for any girl to play with. He was so sure that entire EF society will see him fucking me senseless.
Instead I got on top off him arresting him under me with his cock deep inside my pussy. I started clenching his cock with my pussy with each stroke and started choking him.
Given into the pleasure, all he could do is hold me and unleash his load deep inside my pussy moaning.
As I challenged, I milked that cocky attitude out of him completely!
He also been named as Cassie's playtoy🤩 with a hot pfp change

---
The guy that tried fucking my brains (ofc failed😅)
As soon as he ripped off my clothes, knowing my weakness well, he suddenly picked my legs up with his hands locked tightly behind my neck ramming my defenseless pussy in full nelson. Escape taken away, making me watch his cock penetrating my helpless pussy, all i could was cum my brains out.
This gave him a greater advantage. Having felt the helplessness in a Nelson made me go wild and I started asking him for more for the second time. Since he used all his energy in full nelson, unable to hold off, Ben started cumming inside my pussy unleashing his loads completely.
Well guys with big talks are just talks😅
---
What a newbie can do against a veteran?
Well getting all cocky about this guy, I fell into his trap directly. I got tied and gagged by a guy who is just a newbie.

He managed to lock me up in a position, my hands behind... legs spread wide open.. leaving my dripping pussy completely defenseless for him to use.
He then fingered and fucked my pussy as he see fit making my dom side submit to his lust. No matter how hard I tried and squirmed, I could'nt close my legs to save my pussy from the pleasure he is etching. He ravaged my pussy with his cock and forced me submit to the pleasure.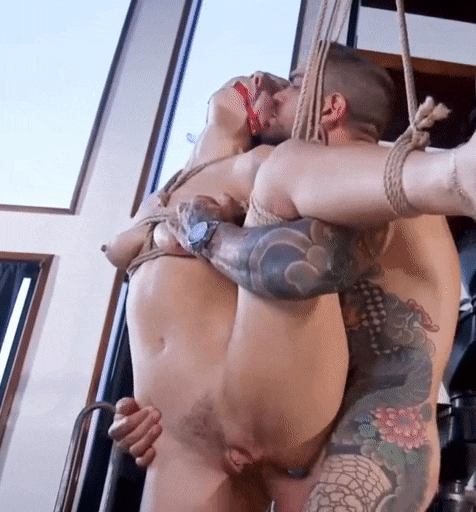 ---
I never thought someone could dominate me from behind like this!
This cocky guy Ritzy challenged me in DM and i should have definitely give it a thought! Having him cum so early with my vibrator I immediately thought he was an easy going guy. But soon he took me over from behind and pounded my ass and I couldn't resist him and I came on his cock moaning!

With a thought of making him regret, I started pushing him to the edge in multiple threesome with my friends.. but that just provoked him more. Before I could realize, he started pounding my pussy from behind and held me tightly restraining my movement. All I could do was feel his long deep stroke pleasuring my defenseless pussy and I came hard again helplessly accepting that he is incharge!! Fucckk.. i'm gonna get my revenge soon on him!

---
Me and my weakness for newbies!
I just got pounded to earth shaking orgasm for my nasty attitude towards a newbie. Jake a skinny and weak looking newbie approached me with an intention of making me his slut. Me being a silly girl accepted his challenge and fell into his trap voluntarily. As soon as he saw me naked he started pounding my pussy from behind and as I was about to escape from his hold he hugged me closer and start rubbing my clit. I was not even close until then. With combo of long stroke and his fingers rubbing my clit with me being trapped made me submit to the pleasure and I came hard on his cock.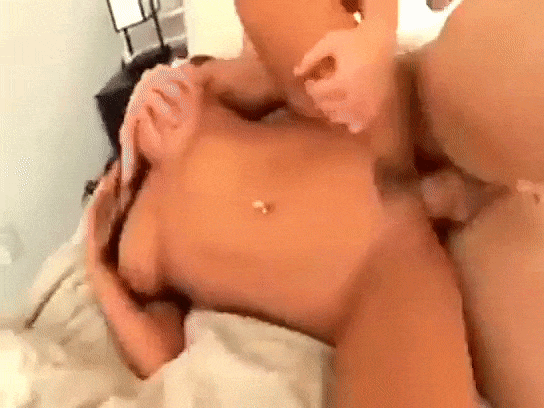 He kept on fucking me even after I came and didn't stop until I collapse from the second orgasm. As I was lying down from the aftershock, this guy did a nasty trick. He then pulled my friend and started fucking her silly in front of me. She came hard with a hopless look on her face that I couldn't save her.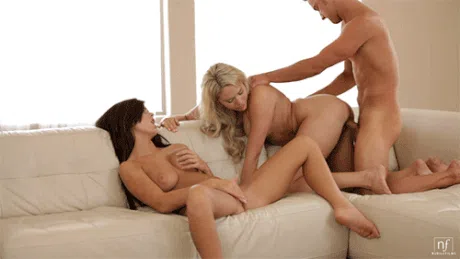 I will definitely get my revenge on him for making me a cumming mess! Agghh!!
---
All I can have buffet!
Odo met me in MM and jumped in bed with me thinking he could handle me. Instead I caught him in his weak state where I tied him so tight that he couldn't move for most of the time. With the ropes holding him tight and my hands pleasuring his cock by long strokes he couldn't help but cum hard moaning.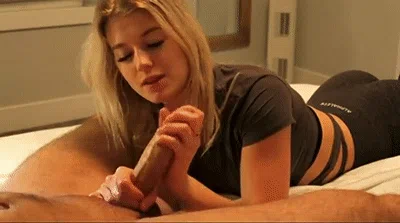 With the intention of getting his revenge he broke out of his ropes and came for the kill. But I made him realize that my hands aren't the only one I can use to make him cum. Underestimating and the thought of using me, he started fucking my tits. I held his cock so tight pleasuring him in a way he didn't expect and there goes his second load! without a warning!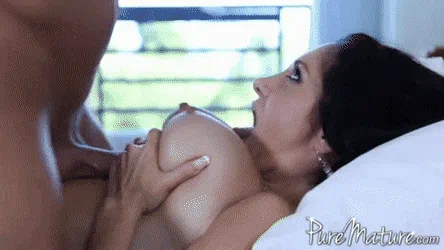 Post match fun
Making a guy cum twice for the first time made me real horny and I gave him an opportunity to pleasure me which would be the worst decision I made. Seeing me offering my pussy voluntarily, without a hesitation, he immediately pushed his cock deep inside me. Shocked me unable to move started yelling as he is quite big for my tight pussy. Without listening to my cries, he shut my mouth and he took his time and fucked me senseless. Unable to escape, my cries turned to moans after few strokes and my pussy is forced to surrender to the pleasure from his cock by squirting hard.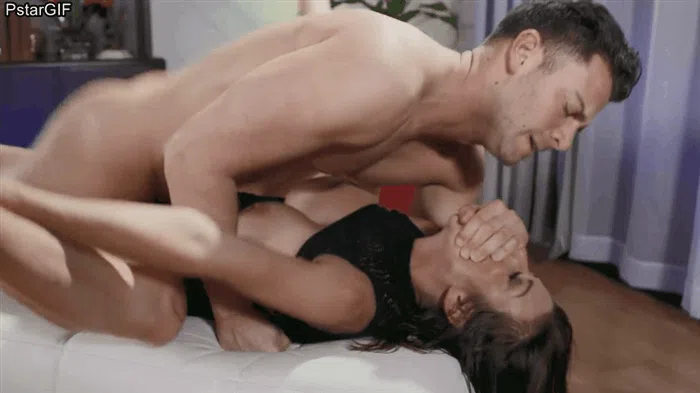 ---
Overconfident kid surrendering to his mommy
I've been teasing this Cute Boy in DM for a while and finally came the day of encounter. He talked like big man like putting me in different positions and making me cum senseless but his endurance is not as big and strong as his cock😁 He gave up the first time he saw my tits stroking his cock and starts spraying a huge load.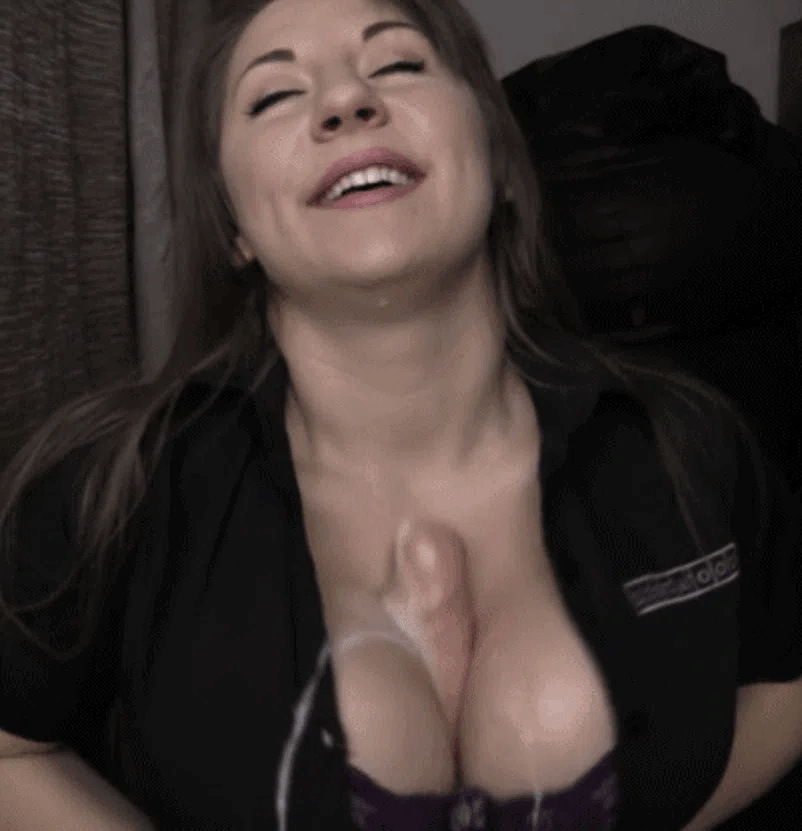 This doesn't cool him down and so I have to prove him wrong once more. This time I held him down and starts stroking him faster gripping his shaft giving him the view of my tits. I thought he would hold his ground this time but he surprised me with another huge load straight away accepting that I'm too much for him to handle.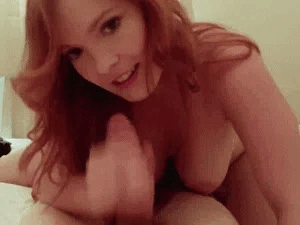 Thats twice in a row!!!
Post match fun
I'm so wet watching a big cock cum twice. Seeing this, this kid came closer and without asking he started touching my pussy. My mind was already filled in lust and he took advantage of that by pinning me down and fingering my pussy. I couldn't stop him and ended up making a mess in his fingers shaking.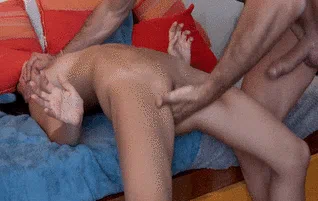 ///////////////////////////////////////////////////////
One night, I was so depressed due to a rough day and I wanted a cock so bad. Well I got this cutie begging for my pussy. I was so horny and let myself a bit lenient around this brat. He took advantage of my horniness and tied me up. Tied helpless and squirming hard to escape, he managed to spread my legs wide open. Hi ignored my pussy and went for my ass which is 2 times tighter fucking me senseless. I couldn't resist but cum harder on his cock drooling.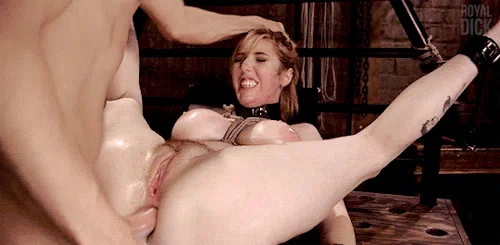 ---
Cassie's hat-trick thrice in a row wins❤️
LFC Justin reached me in DM looking for an easy win against me. Underestimating me, he just teased me in messages and I was pushed to teach him a lesson. As soon as we started in bed, without wasting any time, he was all tied up with his hard and erect cock swiging freely begging me use it. Since he teased me a lot about my skills, I showed him no mercy, i tighten the ties thoroughly and started milking his cock tightly gripping the shaft. He started spraying his load in no time in my hands.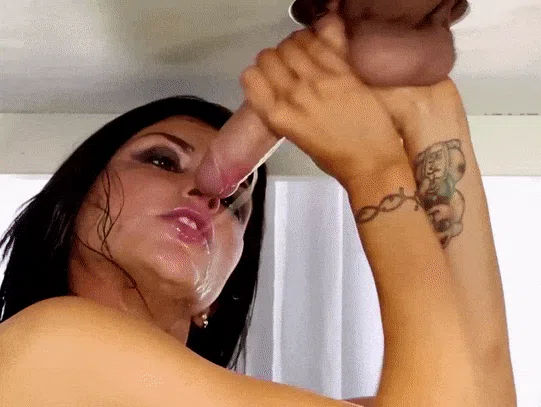 Somehow he untied a loose end in the middle, but I never let him escape. I want to make my point with him. In doin so, I got little carried on how his cock got so hard soon after the first orgasm. Knowing very well that his cock is too big for my pussy, I took a risk and got on top of him spreading my legs. I slowly lowered myself on his cock and started riding with him tied beneath me. Escape taken away, all he could do is just stay still and feel my pussy tightly clenching his cock. We both are moaning heavily and I made sure I stay on my prize and as a result, he started cumming on my pussy helplessly.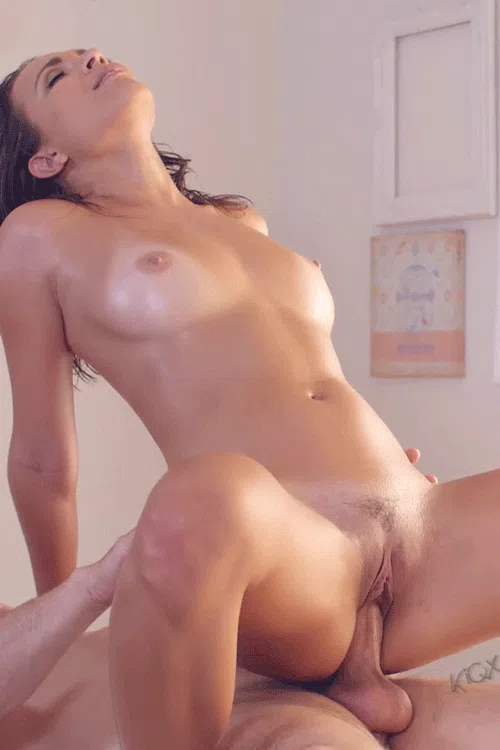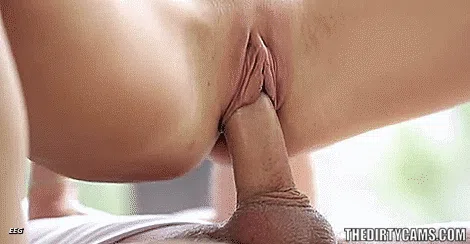 He didn't even get a chance to make me cum!!
Post match fun
Making a hard throbbing cock cum twice in a row really made me tired. Since he is tied, I was confident that he won't get away anytime soon, I didn't let his cock out and I lie over him on my back smirking at him. As I was lying enjoying my victory, I can feel his cock getting hard inside my pussy again. As I tried to get up, he immediately forced out of the ropes and held my by my throat. I was shocked and I tried moving but my struggle ended in vain when his legs spread mine wider giving his cock easy access to my pussy.
My smirking turned into shock and I was crippled by his hold. He started fucking my pussy harder from under and his other hand slowly moved towards my clit rubbing and pinching it. Unable to handle the pleasure, I started squirming, gripping the sheets moaning louder. He never listened to any of this and his focus is only on making me cum and that dertemination paid off when I came hard covering his huge cock with my juices. That didn't end then.. he repeated the process again until I came for the second time!!! Fuccckk!! He is good!!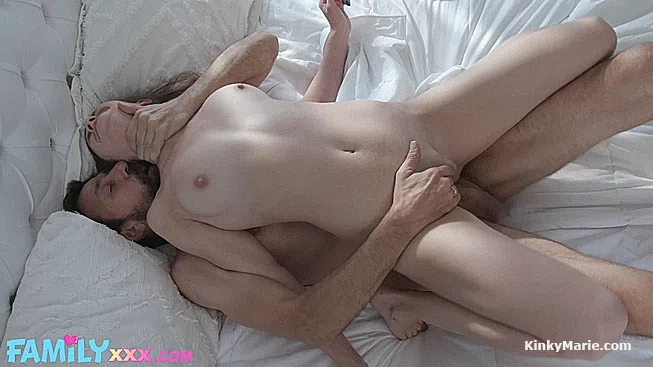 ---
Argos - This hot teaser reached me. Before I even get to know him he started pushing all the right buttons. Eventhough he's good at it he underestimated me for my mild horniness. So I decided to show him my Goddess abilities and my impact on men who are cocky. As we start undressing, thinking he is going for my weakness he pushed his hard cock right into my lips.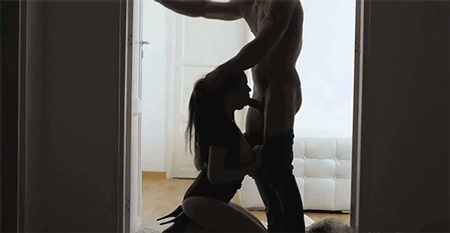 I must admit he is quite big and thick for my lips so I changed tactics and went for his sweet spot which is his entire throbbing cock.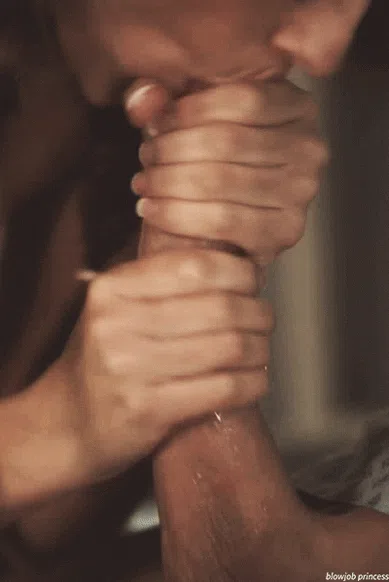 As soon as I started sucking him ferociously, he couldn't handle and started spraying inside my mouth completely. Since its a surprise, I had no option but to take all his load down my throat!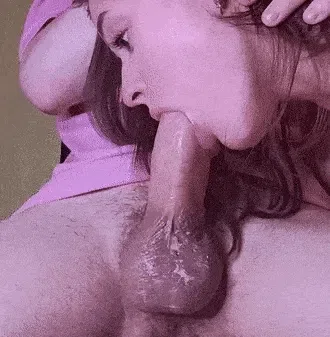 As I was about to regain from the loadful cock, he may have outfucked me from behind. But I didn't let his manliness handle me more. I went for his weak spot which is his lips under my pussy. I started stroking, twisting his thick shaft as he was busy eating my pussy.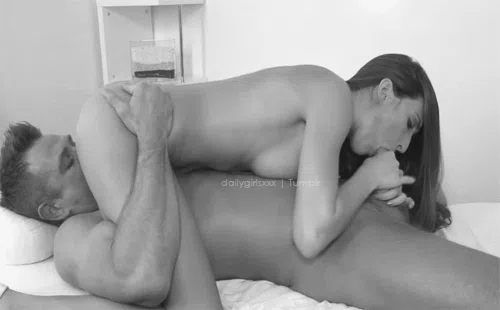 As soon as I sense his cock throbbing I suffucated him under me and start jerking him to his finale.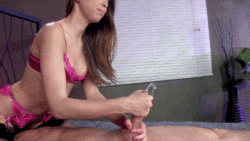 ---
Falling for a rookie's funny bet
I met this Scoundrel in MM and he got a bet in his profile where I should give my thong to him if I lose. Thinking this is a funny one, I went for it but what I didnt know is his nasty tricks. The stamina he got.. oh fuck! After all the teases, it came to a point of endurance where I straddled him milking his cock clinging to him. He really had a knack for this and endured really well but in the end he came balls deep inside me(which I never anticipated)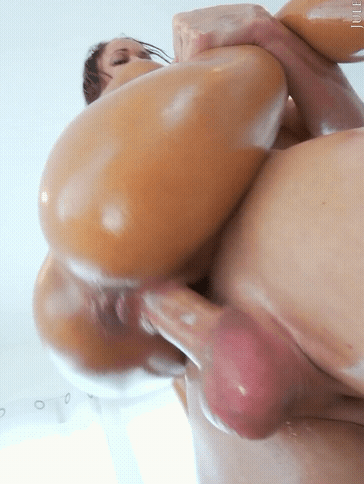 To my surprise, he gained back his energy so soon, he tossed me on the bed on my chest. He then laid his entire body over mine, pushing his cock deep inside my pussy again. I tried to push back but he held my hands over my head, smooching my neck and starts fucking me to a shattering climax!!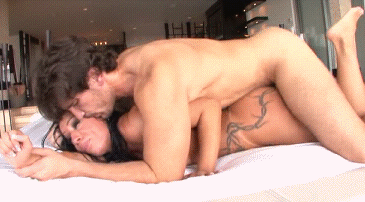 He went for a shower after that tug of war but that domination I was put into triggered my ego and I went straight to him for my revenge. But he was expecting me and without any delay he pinned me against the wall. I tried to power out but this time he fucking had his hand over my throat choking me. As I was distracted by choking, he started pounding me from behind. I couldn't talk from the choking and resist the pleasure at the same time. I was just a premium fuck toy for him to use at that moment and I could do nothing.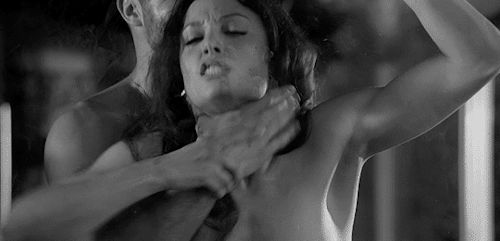 As I was getting closer, a slight confidence peeked inside when he losens his grip. He took me to his bed and he shattered that confidence completely by putting me in 69 licking my sensitive hard pounded pussy like a maniac. When I tried stroking his cock with his tip in my lips, he forcefully pinned my hands behind my back and starts fucking my mouth. Pinned helplessly, moaning with a cock in my mouth, I came harder than before in his mouth.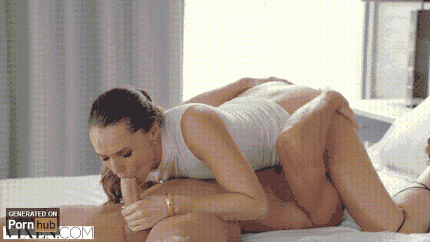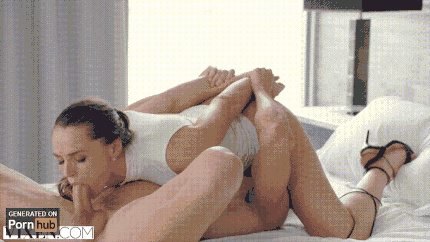 He didn't stop there and starts fucking my mouth till he emptied his balls down my throat
After the match, he took my thong as his trophy