Kinks and RP Ideas:
Open to pretty much anything, don't be shy about your kinks and desires. You can request it in the form of a match, or if you find me in a public room, initiate one with me. No judgement here and the chances that I play along are high. I might appear resistant sometimes for the sake of my RP, or I might be testing you. My safe word for all my limits is "Emergency!"
New Critical System:
Peter is fully set up for it and all actions are available against him. Care to see if you can find his weaknesses and avoid his resistances?
IRL:
If that is what you are interested in, I'd have to get to know you first. I'm not going to be showing my real self to just anybody, however I'm not opposed to it.
Bio:
Peter loves the peace and quiet achieved through solitude and nature. He never stays there as he does yearn for company, and he finds the thrill of an adventure hard to resist. So Peter comes here for such adventures and company alike. Warm and welcoming, he does his best to get along with everyone. Performing under different roles is the kind of adventure Peter always enjoys. Making him openminded and willing to play the part of pretty much anything.
Don't let this exterior fool you, however. Deep down Peter has many things he keeps hidden about himself. He is well guarded about himself and his past. It takes effort to get Peter to open up to others and tell them about it. Peter never reveals the extent of his capabilities. When he does open up, he has a long story to tell, and even stories within the story.
There is a lot more to Peter than meets the eye, or what he allows to let on. Peter is often in the company of many strange beings, yet seems almost too comfortable with that. Peter always has his trusty backpack nearby at all times, and nobody is allowed to mess with it. Seriously, LEAVE IT ALONE.
Anything can turn into a weapon in Peter's hands

There are ways to make him Sinister, though you don't want to push him to be that way right?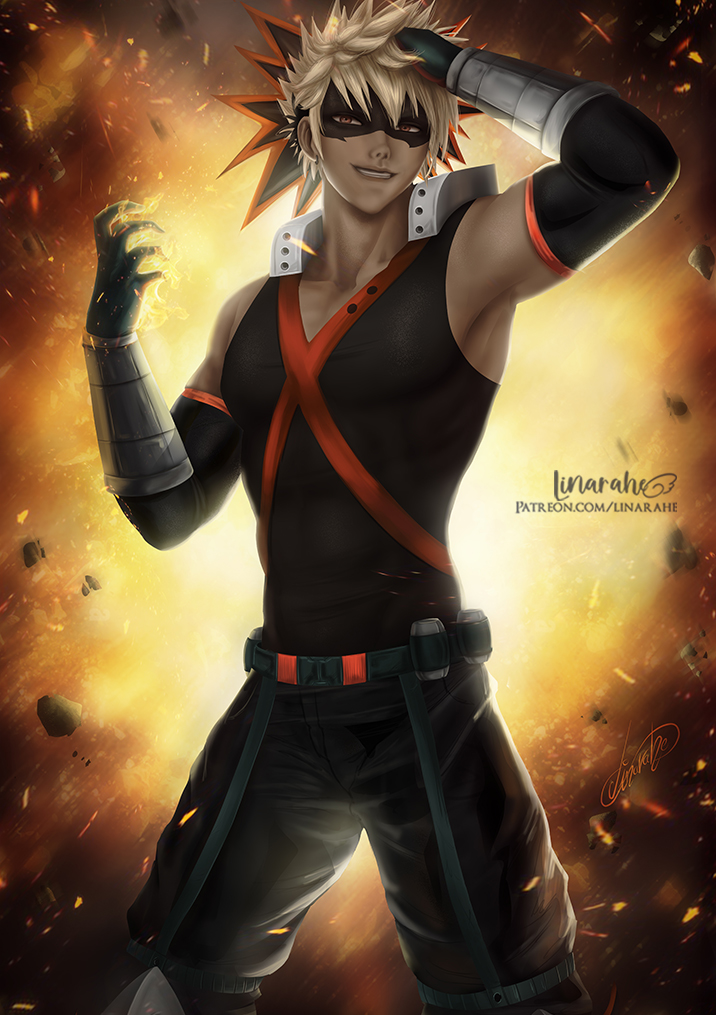 Peter is no stranger to sticky situations

Notable Relations:
Tilla the Tempest: Being new to this world of fighting, Peter was overconfident. Peter went in cocky, started off strong and gave Tilla many surprises. The exchange would seem to be a stalemate as both of held on strong. Then Tilla found Peter's weakness, and had him where she wanted him. Humbling Peter, Tilla used him as she saw fit. Peter learned many things in that match.... one of them being what it is like to taste the Tempest. Later on, Tilla attempted to tag team against Peter. At first it worked in her favor, then Peter fired up and turned the tables. He retaliated and took his turn to dominate her.
Natal: Why these two are on and off companions? They won't openly explain. They seem to be polar opposites, and Natal even shows no real empathy or care towards Peter. What Peter will say about it though; Peter doesn't know where Natal came from, she showed up and has been in his life ever since. Despite openly resenting Natal, he doesn't resist her advances. Peter says he gave up on fighting her a long time ago, as he likes to say.
Meru the Succubus: Meru and Peter have appeared in public together a few times, to the outside eye their relation seems strange. Especially when Peter usually doesn't like dealing with demons. On one hand they are comfortable around each, on the other it sounds like something terribly wrong happened between them. Yet it seems they do enjoy each others company. Who knows what's really going on between these two? Possibly only them.
Cassy: A futa kitty (Don't call her a cat) that comes and goes. Peter and Cassy's relationship never seems to be boring, from one antic to another. Constant teasing back and forth, it's all in good fun as they've grown comfortable doing that to each other. At one point Peter even bred Cassy, so they have kitties together. That's a thing, yes.
Okiku, lady of The House: What's the deal with these two? Nobody really knows. Wherever Peter is, it isn't safe from Okiku. She shows up often, causing all sorts of mischief. Peter and Okiku are always trying to get in each other's head in various ways. Playful banter? Pure mischievous intent? Something more? That remains to be seen.