So some of you may have seen me before
Standing just 5 foot 6 inches tall
I've been taken the minor leagues of sexfight wrestling by storm
Looking for some real challenges to test myself as they backyard leagues just don't seem to have good competition.
Show me what you got and let's find out who is left drained on the mats.
For those of you curious
8 inch cock
Switch who tends to break and lean sub if you figure out my weaknesses.
Beat Trixxie in a wrestling to match to earn title for the first time.

12.6.22 🏆
---
Notable Matches
Belle (1-0) - this little brat gave me quite the challenge. Exploiting my weakness And bringing me to the very edge of defeat. Just as she thought she had me, I managed to trick her and used her over confidence against her sneaking out the win. After my victory I fucked her ass silly till she admitted what a little butt slut she was. Collaring her and keeping the key which she can try and reclaim in our next match.
April (1-0) This little rookie stepped to me thinking she was going to obliterate me. After one hell of a match I finally managed to break her down, stuffing all your slutty holes and claiming them as mine. I very much look forward to giving this rookie another Warm welcum 😆. For now she remains collared and chained under my desk to keep me company during my workday
Lana (3-0) The build up for this match has been going on for weeks... Lana claiming she would make me her little slut and drain me into the mats. Well we finally got around to our little match and what do you know....not only did I win........but I achieved my first ever FLAWLESS victory in the ring. I fucked her mouth silly, shared her with the camera crews recording the action and finally fucked her ass till she screamed her submission and admitted to being my good girl. I've collared her with a black collar and in big silver letters reading "good girl" adding her to my collection of little conquered fucktoys.
Lana just couldn't let things go as my little fucktoy found the courage to challenge me for a second time. I made a public spectacle out of her.... Fucking her in every single one of her slutty holes as I made her tapout again... And again... And again, before finally fucking her ass into submission in front of the large crowd.
Tigra (1-0) Tigra talked a whole lot of smack over DM's before I had the pleasure of meeting her in the ring. What started off as a hard back and forth battle quickly turned into me wiping the mats with her. Not only did I pound her pussy till she squirted all over the ring, She didn't even manage to make me cum at all.... as I continued manhandling her for the rest of the match, finally choking her and working my fingers against that juicy pussy till she squirted for a second time and gave me my 2nd FLAWLESS VICTORY!. After that match I tried to teach her how to behave, but of course she had to be a brat. So I collared her, and then Fucked her ass till she broke on my cock and admitted being my little fucktoy to use whenever I want.
Laura(1-1) Wow this little brat has a mouth on her..... Talked all this crap about being on a 13 fight win streak and saying how she would fuck my ass into submission. Well all that talk got her the exact opposite as I made a mess out of her in the ring and had fun with the crowd pounding her into submission until she admitted she was nothing more than a little loser buttslut and was calling me daddy. As a proper punishment for ending her streak I invited Selena to join in on the post match fun, ridding her face and spraying her in her juices. But that wasn't enough for my new little buttslut as I folded her over and made her squirt into her own face as I fucked her ass and made her into my little toy. Afterwards I slid out, making my little loser beg for me cum on her loser face, coating her in my cum and marking her as the true little butt slut loser she is.
Laura and I met up again this time in classic....the match started off well with me seeming to take the lead against the little butt slut..... That is until she bound me to the bed and for some reason I just couldn't escape.... She teased me with a vibrator while working my ass till I popped. To add insult to injury I couldn't manage to break free at all... As she continued to tease me for the rest of the match...taunting and teasing until she slurped all the way down my cock and sucked me dry for a final cum. That's right ladies and gentleman I wasn't even able to make her cum once.
I will get my fucking revenge
First match

Second match
Marylin(1-0) what to say about this fun little rookie.... She came on strong talking a whole lot of smack and quickly found her self getting all her slutty little holes stuffed. She found out she still has a ton of training to do if she wants to make it as a wrestler... As after the match I collared her... Adding her to my collection as I breed her pussy and filled her to the brim.
Mykaela(2-0) This mouthy little bitch and I went on forever in dms. Claiming she was an amazon queen and threatening to pound my ass into submission.

She's a queen alright...."queen of the buttsluts"
After fucking her ass into submission in our first meeting, she immediately demanded a rematch which just lead to me fucking every single on of her slutty holes. After I made a complete mess out of her and make her admit she was my buttslut, I collared her so she will always have a constant reminder of the buttslut she really is.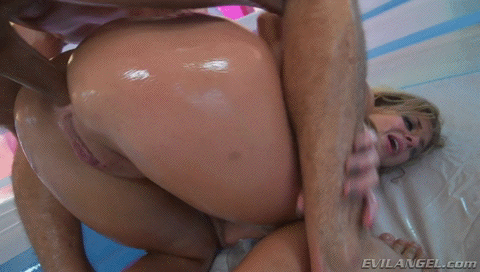 ---
I might of been a naughty boy and stolen the strap-on of a particular mistress. Maybe one day I'll give it back to her hahahahahaha
---
My girlfriend recently started playing on here after losing a bet to me. Go have fun turning Lacey into a little slut.
Current rules
Completed rules
1. For the next 5 games anyone who uses a Foot themed move against me, forces me to skip my turn
(5/5)