2x Guardian of the Hill
I love to workout everyday. I love making a woman cum it gets me very excited. I play any mode wrestling hentai you name it.
I love being tricked or lured into cumming but it won't be easy.
I'm 20 into mommy dommy types. Love role play.
Erika made me her bitch, She forced me to cum via titjob while bra is still on,
I am open to any betting or rules. (hypno and bondage definetly apply to me)
Open to sending Irl pictures if I lose.
IMPORTANT: I don't do complete non dialogue games and usually don't face someone with no profile picture.
Phoenix used me as a cock slut and I came twice like a bitch while she rode me. Whenever I am getting ridden with a girl on top, I am overwhelmed with submissive feelings and skip my turn. (5/5 games.)
Caroline Caroline the rookie sucked my soul out of me making me shake and feel like a loser. anytime I get a cum/test, no matter the pleasure number I cum unless your opponent tells you not to... after that... you skip 2 turns and say "thank you".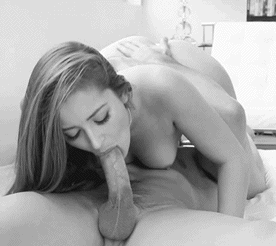 Calliope_single_mum Mommy sucked my soul out and then she pinned me down and gagged me before fucking all the cum from me. Allowing her to help her 3 daughters at my expense of being milked bone dry like a good boy. She gave me a rule as well (Every time I get gagged I roll if I don't get a 5 or 6 I have to skip)
Queen Betty Got every last bit of cum from me by riding me into the mattress and sucking me dry I understand why they call her queen. Rule: skip after you cum. 5 games
Wren I thought I would have an easy time dominating Wren but the leggy blonde took my cock and fucked me until I couldn't cope. I came to her tight pussy and called her mommy as she drained me. Whenever my cock is between tits I have to roll a 4+ or I skip my turn.
Gabriella Fuck is an understatement. Gabriella smothered me fucked me and back to back sucked my essence out like a fuck toy (that I now am) I am her goon for the forceable future.
Brandi Fucked and sucked me so hard I rudely passed out after my orgasm and she marked me on this page just like so...
Michy I had complete control until I didn't and got absolutely squeezed of all my cum by mommy Michy as seen below.
[Image Title](Image URL)