--- DISCLAIMER : CROSS-GENDER PLAYER ---
.
Boys, don't message me unless it's to important or relevant. Don't propose games or RP, don't want to know you either. Thank you
.
Current status ~ Assaulting a police station 🤭🙈💋
.
Current mood for girls ~ Dirty, messy, rough, screaming, moaning quick game ❤️ And looking for someone to fuck me hard, leave me begging and edge during game 💋❤️
.
Current mood for boys ~ I will drain your balls empty and leave you whimpering on the ground, don't expect me to be nice and if I'm in a good mood, I will make you edge 💋❤️
.
Current titles
~Mistress Gwen's Kitten~ That gorgeous SpiderWoman broke me and turned me into her little painslut .. Always nice to get hurt by someone having superstrength 🤭
~Miss Freya's Cockslut~ Hihi perfect little breeding whore who managed to put a leash on me after a nice fuckfest .. Will make her work her edges tho ❤️ (55 edges given)
.
Particular kinks these days 😈🥵 Cum & juices, pain, wrestling ...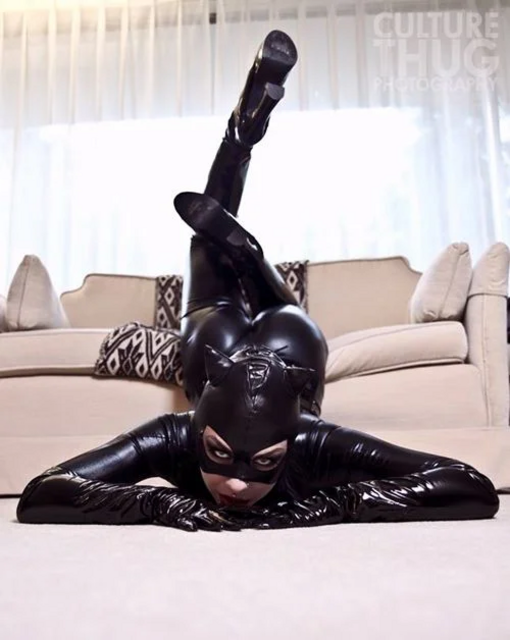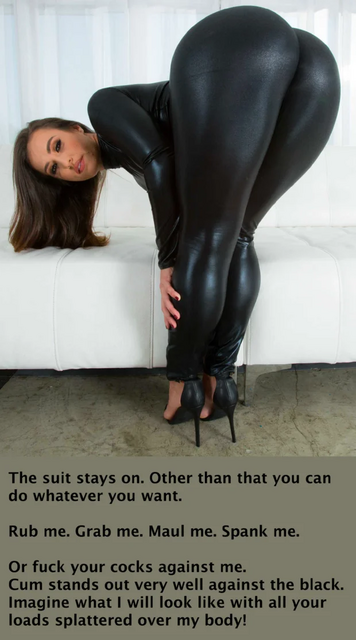 .
---
Playing classic and lesbian wrestling, talkative games please, IRL edging instructions in game, interested in switch/competitive players or dommes, not interested in passive subs and false switches. 😘
Plays as a bitchy catwoman so expect to get fucked from every directions, called names and turned into a whore. Confident and bratty but absolutely loves to get fucked and drained by someone who can be assertive, harsh and mindmelting ... The best being when we can go both ways ;)
Open to bets, please discuss before the game. If you win, you can change my "Current status". If you lose, you have to add 💋 Robbed by the Slutty Black Cat 💋 on your profile. In both cases, if the game was interesting, I will write a mention in my profile. 😇
Some kinks Dirty & hard, CNC, forced orgasms, cum&juices, humiliation, degradation, spit, sweat, worship, wrestling, pain, smothering, choking, ...
Some limits Feminization, scat, gore, ...
---
.
Hey Cuties, the only thing you will be left with after I visited you is my cum, leaking from every one of your holes ... 💋❤️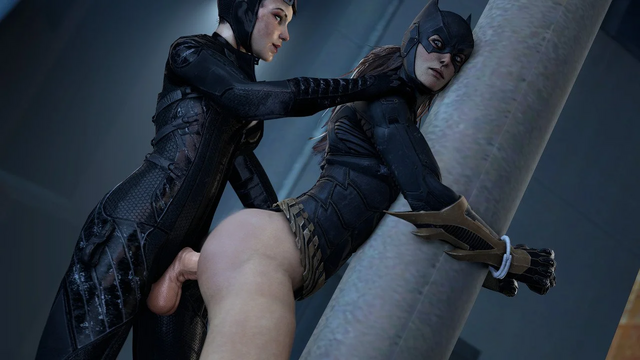 Born in misery, Felicia was quick to figure out a way to improve her life in every aspects : sex. She quickly became good at seducing anyone and using them for her own benefits. Having a fit body with big round tits, she trains every day to maintain her powerful legs and big ass in good shape. Gifted with a fat 7 inch shemale cock, she has surprised many people by showing them how good it feels to accept her cum deep down their holes ...
At day, she works as a sport trainer in a gym and also gives grappling and MMA classes.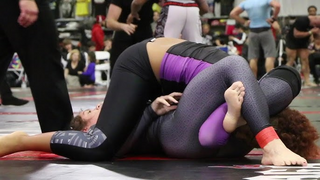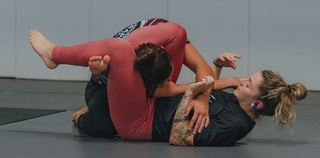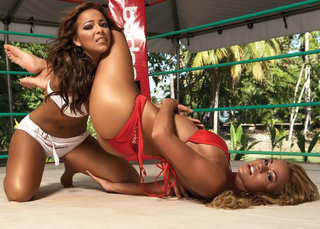 Recently, she has discovered a new way of making money : burglary ... At night, wearing a tight black catsuit, she started visiting people and not only to steal them ... Her newfound hobby is to install a few cameras in the room of her victims and fuck them into submission before stealing their valuables ... The recordings have always proven enough to keep the victims' mouth shut ... But sometimes she has met a few persons who managed to overpower her, fucking her like animals and throwing her out of their home like a worthless whore ...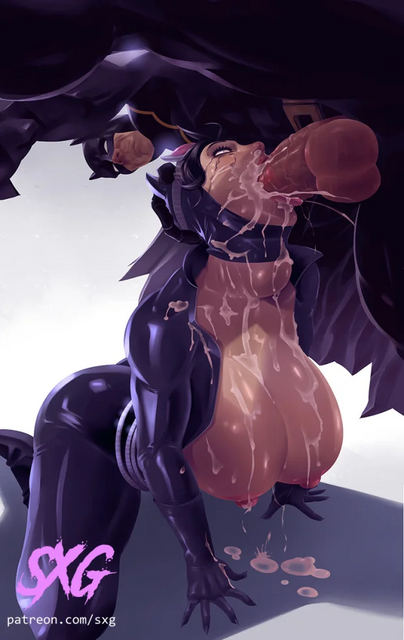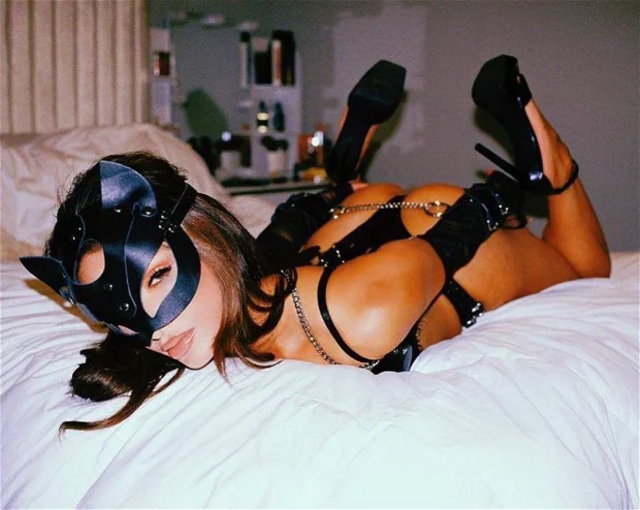 Now, before every encounter, she almost wishes to find someone stronger than her to outfuck her, turning her into a mindless fucktoy ...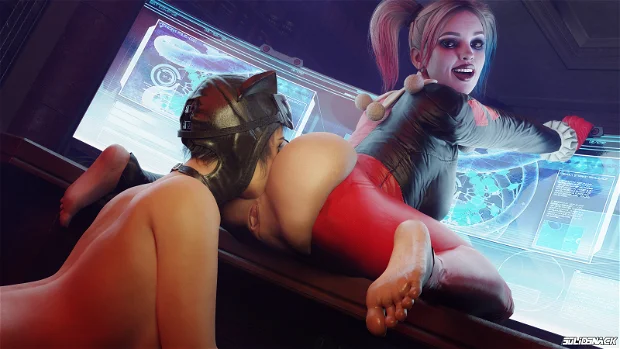 But if they can't ... The efforts will be rewarded nicely 😈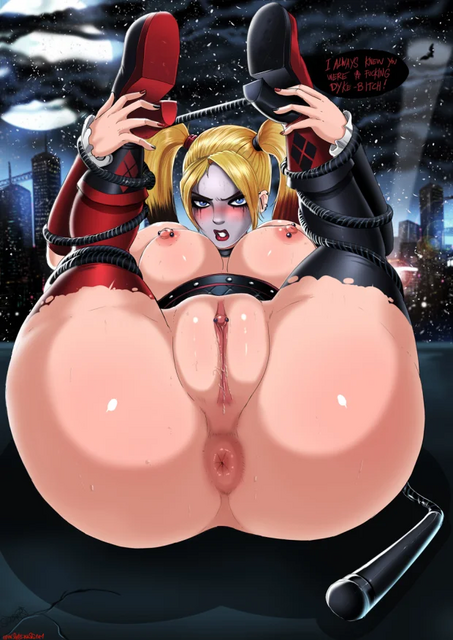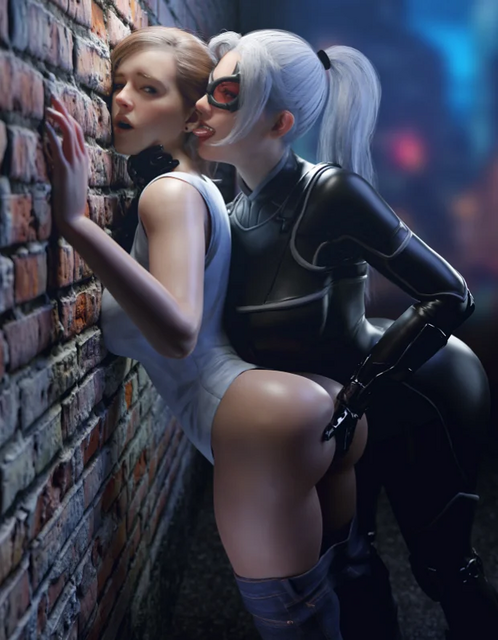 .
~ Mentions ~
---
~"Mistress" Caroline turned into an orgasming mess~ As usual, some lady calling herself a domme and pretending to be my next Mistress ... Honestly, I was considering giving myself to her, especially when she started to fuck me without mercy but she simply crumbled in my hands so easily ...
~Mistress Gwen Kitten~ After so many crimes, I got challenged by the Spider-Slut. After a steamy fight, she melted me with her pussy, making me burst inside her ... Completely under her spell, I licked all my cum and her juices from her holes, worshipping her and accepting my place under her ... She gave me her collar, making me her pet and ordering me to dress nicely for her every time she wants me ... Meow ...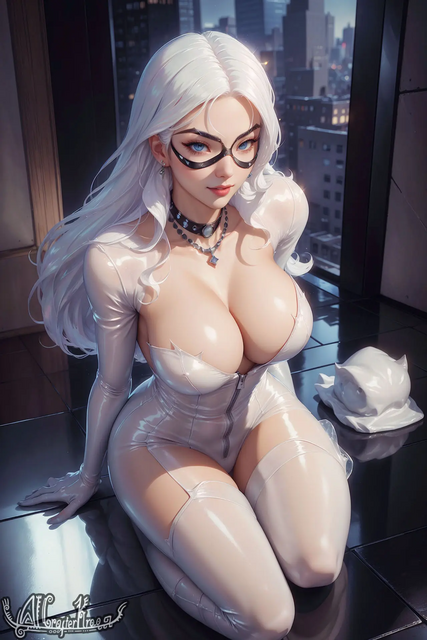 Analslut Iris Mhhh just a casual anal slut blabbering about not wanting anal but her ass is always gaping for some reason ...
~ Miss Alisha's Kitty ~ After a hot teasing, I challenge Miss Alisha to a game, only to be tamed by her ... She gave me a tail plug, turning me into her kitten ...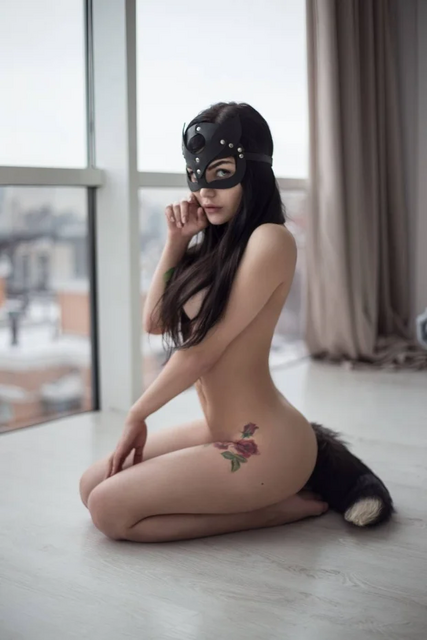 ~ My new kitten, Marikah ~ Went for a night visit to her place and took her whole mansion with her slaves after submitting her, turning her into the staff's slut ... Let me know if anyone wants to take the kitten for a walk or use her ;)
~ Luisa's footslut ~ Despite trying to melt her with my fat cock, she managed to push me over the edge with her beautiful feet, turning me into her little footslut, making me clean my cum on her feet ...
.
Getting ready for the night ...
---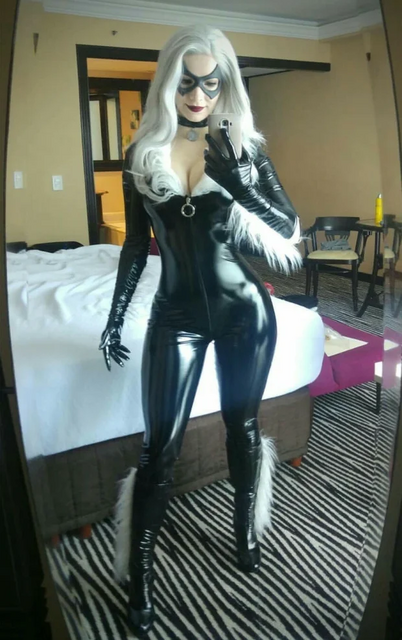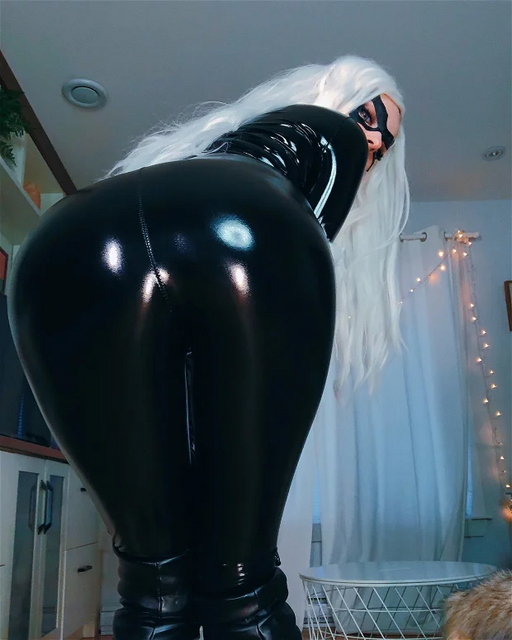 .
For those needing a little bit more help to imagine how I look 💋
Worship it or fuck it, just don't leave it unattended.
---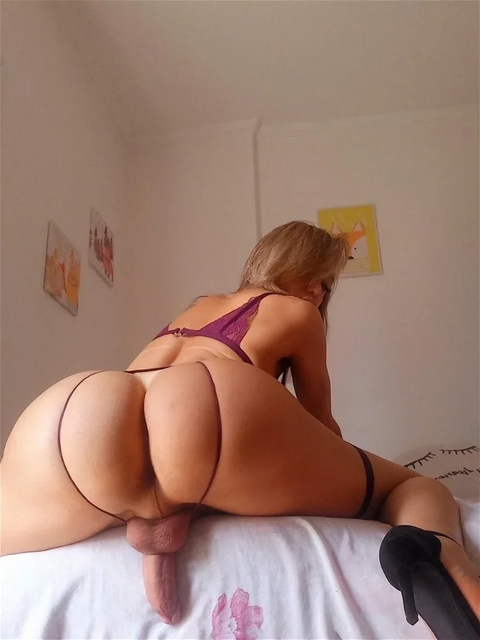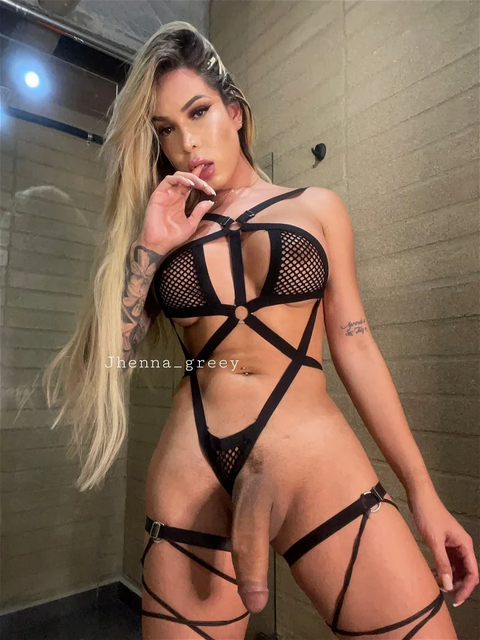 .
Something is happening ... Sometimes ... I-I can't remember ... I just wake up somewhere ... Naked ...