Hey there, welcome to my profile. After lurking for a while, I decided to do something about all the brats going about this place. If any of you sluts are looking to be tamed and used, feel free to message me.
---
Note: I'm on EF on an irregular basis, so apologies in advance if don't get back to your DMs in a timely manner. Feel free to poke me again if you see me online and I haven't got back to you.
(Hi! Some out of character talk: I like to put up a stern persona, but please let me know if anything I do or say in-character makes you uncomfortable. Happy to adjust my tone so that it's comfortable for my partner! It's important for me to know that you're OK with what's happening in the RP.
As for a brief description of what I'm into and not: I've found myself enjoying rough sex, humiliation, dirty talk, forced orgasms, breeding, etc. (of course, let me know if you're not ok with any of these! Conversely, also let me know if there's something that you'd like to try). My limits include hard pain, blood, or anything generally "gross" (e.g. piss, scat, vomit, etc). It should be noted that I'm not really into femdom; if you manage to win a match, you could get teasing/bragging rights, but I'm not quite into humiliation/degradation done on me.
Oh, and I'm also happy to play out RP scenarios, so feel free to approach me if you're interested in setting one up!)
---
Optional Rules
If any of them sounds interesting to you, let me know before the match:
Hypno/Bondage rule: If a hypnosis/bondage move is used, the other person must roll 5 or 6 to break free (max up to 3 fails). Same types of moves don't stack (e.g. using hypnosis move while already hypnotized), but it will refresh the duration.
Pinning rule: If either of us uses a move that would "pin" the other person that'd realistically be difficult for them to escape, the aggressor can roll a die. The victim must roll higher than that number to "escape" that position - otherwise the victim will skip the turn. (e.g. doggy, mating press, full nelson, etc)
Sub handicap rule: Both of the above rules are active, and all your dice rolls have a -2 penalty. This means you are more likely to stay pinned, and you will be hypnotized/bound for the full duration. Recommended for subby brats who want the extra challenge... or just want to be dominated.
(Keep in mind that these rules aren't made with game balance in mind, but more for RP purposes. So they can cause the match to be more random/disadvantageous for you!)
---
Taming Journal (Notable wins, in reverse chronological order)
(Posted with the permissions of the victims)
Katie (from Alpha Sigma Sigma): I encountered this fit and overconfident Filipina at the gym. She was being a bit bitchy, calling herself the "Queen of the gym" and acting as if she owned the place. When we decided to settle things with a sexfight, Katie demonstrated her prowess as an experienced slut as she expertly teased my cock and escaped the initial assaults. However, after a few rounds of back-and-forth, the gym whore was unable to make me cum even once with the last bit of her strengths and ended up pinned on the weight bench. She ended up squirting all over the equipment that she was using mere hours ago as she met her humiliating defeat, fucked both in the ass and her pussy. To teach the "queen" her new place, I left her under a squat rack that was too heavy to lift for her, which was pushing her down against two massive vibrating dildos both up her pussy and ass. I've heard that she was unable to escape even until the next morning, where the early gymgoers found the Filipina hottie naked and orgasming over and over on the squat rack.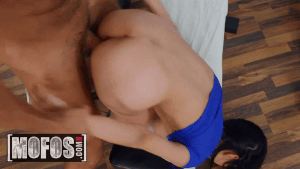 Milly: I happened to chance upon this half-Asian beauty who claimed that she was "way too bratty" that she's "not tameable," and challenged me to try. Contrary to her big words, she did not last long in a match. As soon as I forced her on her knees and shoved my cock down her throat, her mind easily submitted. She spent more than half of the match hypnotized, servicing my cock, and getting her throat fucked on her knees. By the time she snapped out, she found herself bent over and getting her ass drilled, lubed up by her own saliva. In that helpless face-down-ass-up position, I collared her while I made free use of both of her holes, tugging on her leash to both remind her body of its place as well as to help myself fuck her holes even deeper. The last bits of her resistance shattered as she quickly had two orgasms - one from each of her holes - as her mind became fully corrupted as she declared herself "a little fuckpet" for her new master.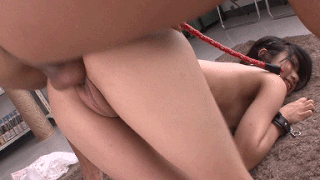 Supergirl: One night, I was accosted by this heroine, who accused me of "humiliating girls all over the city" and vowed that she'd be the one to take me down. Upon receiving this challenge, I gave her an invitation to my place, which she foolishly accepted without hesitation, walking into a trap that stripped her of most of her powers. However, she still put up a fierce resistance: quickly jumping on my cock, adeptly escaping my pins, and fighting back. That was until I tricked her into deepthroating my cock, at which point I took full advantage of her weakness and started to fuck her throat, choking her! With my cock filling her throat repeatedly, she was unable to do much as her own arousal built. By the time I pinned her on the bed, it was too late for her; the heroine's slutty body was already begging to submit to my cock. As I pounded her leaking cunt while she was pinned on her back, legs spread wide, the slutty heroine was edging constantly on my cock, making her unable to gather any strength to get out of the pin. The superheroine's demise came while trapped helplessly underneath me, the constant pounding of her leaking cunt sending her over the edge, sending her into a mindless state of bliss. I took full opportunity of the situation and continued by pounding her ass as well, forcing her to have a quick back-to-back climax as I conquered both of her holes. As she lay defeated and fucked silly, I claimed my prize by flooding her womb with my seed and making the famous superheroine of the EF City into my breeding slut!

Emperor Qiyana: The Warrior-Empress approached me with a haughty attitude, stating that she she wanted a "worthy adversary" and that she'd make "beg for forgiveness on my knees." However, contrary to her big talk, she proved to be anything but a challenge. As soon as she came into contact with my cock on her face, her resistance began melting away, allowing me to fuck her face as I pleased and causing her cock addiction to grow deeper. I then bent her over across her own throne as I began to pound both of her holes from behind; the queen feebly attempted to hang onto her last thread of her pride as a royal, but that snapped as she was forced to cum with my cock deep up her ass. I dealt the final blow to the brainwashed, cock-addicted, fucked-silly Empress as I locked her in full nelson and pounded her into submission. In the end, I was sitting atop her throne as she worshiped me naked on her knees as her new Emperor while the ex-Empress slut worshiped me from the foot of her own throne.

Tara: Calling herself a "lioness," this beauty challenged me. She bet that I wouldn't have what it takes to tame the self-proclaimed "Lebanese Lioness." She was overconfident enough to give me her address and an invitation to come visit her anytime, which I happily took her up on. Contrary to her big talk, once I got my hands on her, Tara was quickly stripped and collared, forced to crawl around on her apartment floor on a leash. From there, I was able to easily manhandle her, bending her over and pinning her down in various positions as I freely pounded her tight pussy and ass. Even though her mouth protested loudly, her body was quick to succumb to the pleasures. In the end, she ended up on her stomach on the floor in a prone-bone position, leashed, collared, and hands cuffed behind her back. In that helpless position, I was free to pound her tight rear entrance as a vibrator on max setting was pressed right up against her drooling pussy, which was the final straw that broke the "lioness"; the prideful beauty ended up cumming and squirting all over my cock, screaming how big of a cockslut she really is.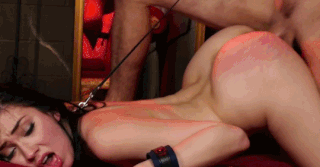 Kitten Amber: A long while back, when I first encountered this feisty kitten, I quickly put her in her place by pounding her holes silly. She had recently approached me again seeking her "revenge," and I took her up on the challenge. Amber quickly ended up naked and down on her knees, choking and gagging on my cock. After I've worn down her resistance with a thorough throat-fuck, I was free to put her in whatever position I liked for rest of the match as I used her drooling cunt like a personal fucktoy. The slutty kitty couldn't help but scream and moan as she came over and over on my cock. In the end, this slut ended up leashed, collared, fucked silly, and covered in cum - a fate befitting her title: "Ultimate Loser."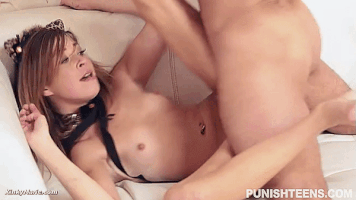 Ophelia: This huge-breasted slut approached me with a "challenge," originally believing herself to have a shot at winning. However, her slutty body and her meek nature made her unfit as a proper sex-fighter, but instead made for a perfect sex-toy. I had per bound and pinned in a helpless state for most of the match, pounding away at her tight, drooling cunt as she screamed and moaned away. Eventually, the cow-titted slut's mind broke as her body admitted defeat in a mating press position, proclaiming her position as a fucktoy for her new master begging to have her womb bred.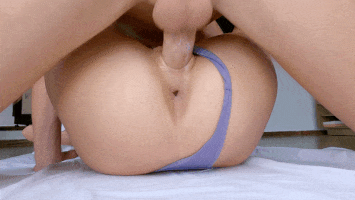 Shirley: This latina teacher challenged me, touting that she didn't think that I could break her in the beginning. It was true that she was one of the most accomplished sexfighter I've faced, but she was quickly put in her place; once I had her on her fours in the doggy position, it didn't take her long to cum as I roughly pulled on her hair. However, I wasn't done with her even after she came. I've made thorough use of all of her holes, fucking her silly, filling them up completely with my cum - including her ass. At the end, she was left with her brains fucked out, bred, dripping with cum, all the while calling me her master.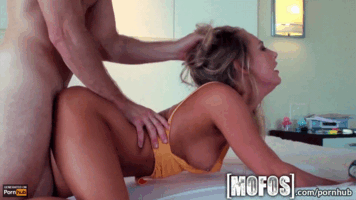 Gem: This "Gem" of a slut commented in the beginning that she thought I was "all talk and nothing behind it." I quickly put her snarky mouth to a much better use as I forced her down on her knees and fucked her throat, making her gag and choke on my cock whorishly. After her throat was nicely stretched out, I had her on her fours, pounding her from behind. Her teasing attitude quickly evaporated as I railed her pussy hard and deep, fucking her senseless. It wasn't long until she came on my cock multiple times while announcing her orgasm like a slut. After her defeat, she begged me to breed her; a request which I happily obliged as I flooded her needy womb completely. In the end, as she was sucking my cum-covered cock clean after having been filled, her fucked-silly mind admitted that she was "a stupid cocksucking whore desperate to be bred."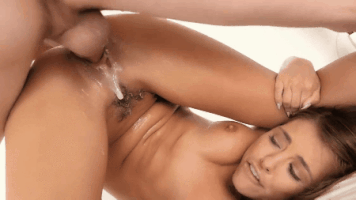 Evelyn: This beautiful blonde with a nice body said her pussy and ass might "surprise" me... and they certainly did; with how good they felt when I was using them however I wanted. This submissive slut didn't need that much "taming" as she was quick to recognize her place, but she did manage to get a load of cum out of me first, just by how good her tight ass felt. However, once I tied her up, she was helpless and I was free to pound her ass and pussy however I liked; making her cum over and over while she screamed out how good my cock felt. In the end, after cumming multiple times on my cock, she was left stuffed with cum in both of her holes.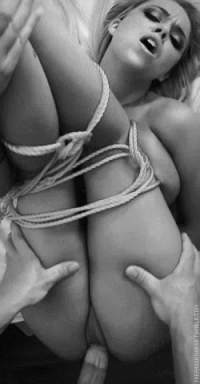 Annika: This fit, cute, and teasing minx said she wanted to test my skills. After an extensive teasing session, I started to man-handle her: fucking her however I'd liked while keeping her pinned down, getting an easy first orgasm out of her. She then managed to sneakily get an orgasm out of me with her skillful mouth, but that only served as her downfall as I angrily and relentlessly pounded her tight, drooling pussy from then on. Her tight body eventually caved after waves of unrelenting assaults as she screamed her defeat. By the end, as she was cumming over and over on my cock, she begged me to breed her womb - which I happily ful*filled*.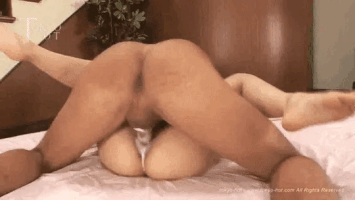 Asuka: This self-proclaimed "empress" initially - and foolishly - thought that she was out of my league. However, her confidence quickly eroded away; her confident words turned into whimpers and moans when I started to pound away at her ass after tying her up. Her muffled protest that she was not an anal slut was certainly not very convincing as she was quivering all over my cock while her ass was stuffed. In the end, while she was cumming her brains out while bent over and fucked from behind, she proclaimed that she was nothing but a cocksleeve for her master. What a fall of an "empress"!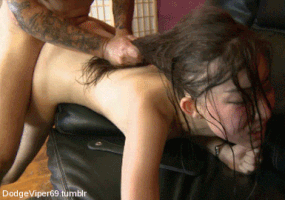 Aphrodite: I couldn't believe my eyes when the Goddess of Love herself issued me a challenge. She was proud and overconfident in her skills to beat "a mere mortal," and she certainly had the skills to back up her words. However, after managing to seal her goddess powers with a couple tricks up my sleeve, she was reduced to nothing but an oversized bimbo. She skillfully tried to make me cum for her, but after resisting all of her attempts, I managed to find an opening. The proud goddess met her end as she was getting railed from behind, cumming over and over from a "mere mortal cock," screaming the admittance to her defeat. As she was getting fucked silly, she begged me to fill her loser womb with my seed, so I obliged, ensuring that she was going to bear my demigod children.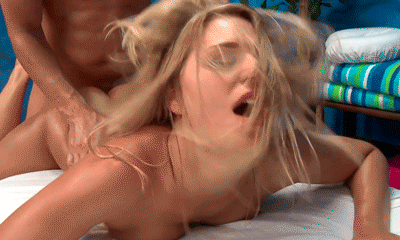 Felicia: This blonde bombshell approached me, interested in being featured in my journal, but still claiming that she'd do her best to beat me. She spent the most of the initial portion of the match on her knees, servicing my cock, when she couldn't even handle my fingers and had her quick first orgasm. She manage to get a load out of me with her throat, but once I started pounding her pussy, she caved quickly as she screamed and came. After her defeat, she ended up thanking me for breeding her and spent a good, long while on her knees, obediently worshipping and cleaning my cock.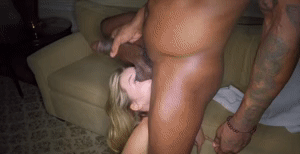 Anna: Ana started off our convo by saying that she didn't think I could tame her. When we started our match, I was surprised to find out that she was right... as there was nothing to tame to begin with ;) All I found was a needy slut desperate for cock. Throughout the match, she hardly managed to put up any resistance as I fucked her however I wanted in her throat, ass, and pussy, making her cum over and over from being pounded. I've used all her holes until she was left fucked silly, failed to get a single drop of cum out of me.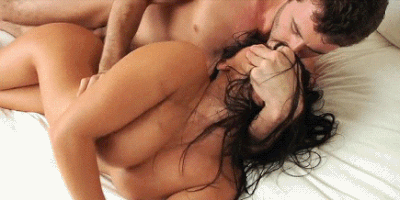 Laura: Laura didn't beat around the bush when she approached me, calling me a "loser" right off the bat. She had a reason for her confidence - she was the most experienced fighter I've met so far. In a close back-and-forth battle, I manage to get my first orgasm out of her by fucking her in the ass, which took her by surprise. She quickly came back with her skillful mouth, but it was too late for her, as she couldn't handle my cock fucking her pussy from behind, as she melted and called me her daddy. Afterwards, I bent her over and converted her into a proper buttslut by claiming her ass during her post-orgasm.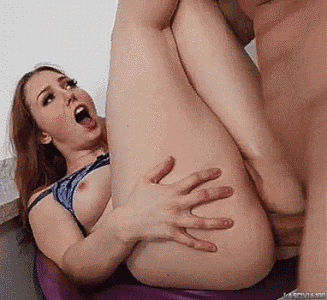 Jewel: This cute goth challenged me, saying how she'd love to "tame the big bad brat tamer." Her ambitions soon proved futile as she ended up on her knees with her mouth and throat repeatedly getting stuffed with my cock. Jewel spent most of the match below me, forced to service my cock with her throat, her mind slowly breaking down... by the time I decided to fuck her dripping pussy, her body gave in without much resistance.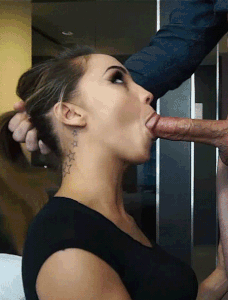 Kate: Kate claimed that she wasn't a slut and was a girl who "could put up a fight". Her claim was quickly disproven as I bent her over and fucked her in the ass until she came while screaming. She still tried to put up some feeble resistance after that; but soon after, she was bent over face-down-ass-up, getting pounded like a bitch in heat as she had another mind-shattering orgasm. As she came, she begged me to fill up her pussy, admitting her defeat - a request which I happy obliged with. Now, she wears a collar that has the word "Fucktoy" engraved on it.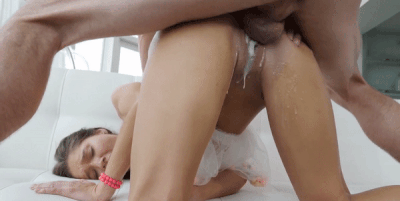 Just another girl: She initially doubted whether I could really "tame" her, maintaining her playful and teasing attitude in the beginning. However, as I took control and fucked her tight holes with my cock continuously, her mind slowly melted away as I forced orgasms after orgasms out of her body. By the end, she ended up cock-drunk on my dick, screaming her declaration to be my personal fucktoy.

Lucia: Dressed up in fancy clothes, Lucia was a proud rich girl who initially claimed she was "way out of [my] league." She ran her bratty mouth in the beginning, but her body quickly gave her away to her inner desires as I bound and hypnotized her. In the end, she was gagged and tied up as I made free use of her holes while she came over and over on my cock, her expensive clothes torn up on the floor, ruined like her pride and mind.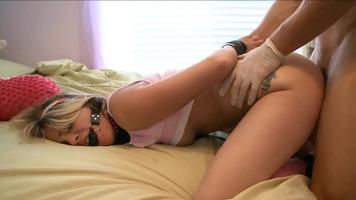 Sydney Sweeny: It's certainly not everyday you get to meet someone so famous on EF! This proud actress approached me, calling me a pervert and saying how she'll bring me down to my knees. Contrary to her confidence, it wasn't too difficult to bring out her true self as I used her every hole, reducing the proud Hollywood actress to a cock-hungry slut. Now, you won't see her on the big screens, but in porn videos as she shows off her body while getting fucked.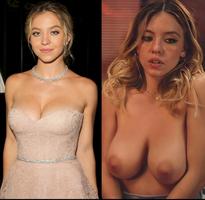 Kuuko: Kuuko was a confident Asian girl who said she'll handle my cock and become my mistress. Unfortunately for her, she ended up calling me her master as she squirted all over my cock. As her reward, I've left her with stretched holes and a womb full of cum.

Mia: She believed she could resist me in the beginning, but I proved her wrong in no time. I bound and hypnotized her, making her serve me as I fucked her however I wanted. In the end, she was bound with her legs spread over her head, cumming on my cock as she begged me to impregnate her.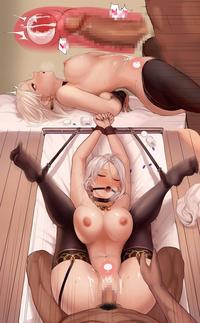 Karoline: Karoline thought she could put up a resistance, but her deep desire to serve and be used quickly gave her away. Throughout the entire match, I've kept her hypnotized and bound, allowing me to use her like a personal toy. By the end, she was begging me to breed her as she was cumming on my cock - a request which I happily obliged.

Samantha: The first girl I came across. She wasn't hard to tame, as she had submissive tendencies already. I quickly made her cum twice by fucking her ass and pussy, coated her face with cum, and continued to fuck her until she passed out from pleasure.