Welcome back to my profile!
I was here before under a different PfP, but I wanted to select a model resembling my features this time.
I'm here looking for competitive fights, ones that feel real. I'm an actual switch. I can dish out a lot of punishment, but if there's no resistance, it doesn't feel natural to me, so please, no total subs. I still love you, though. The same goes for the opposite end, somebody can break me, but I'm not going to make it easy by any means.
I love bets, rules, wagers, and anything to make the fight enjoyable. I'm always a good sport, so I'm game if the punishment is within my limits. I always ensure you're okay with your sentence before the game starts. Regarding RP, I'm pretty flexible; I'll follow my partner. I can write paragraphs or quick-hitting dirty talk. I live for trash-talking during the games. Once I'm in character, get ready for it.
I'm 5'10, 182lbs, 7% BodyFat, with a 7.5-inch cock.
My Wrestling Outfit: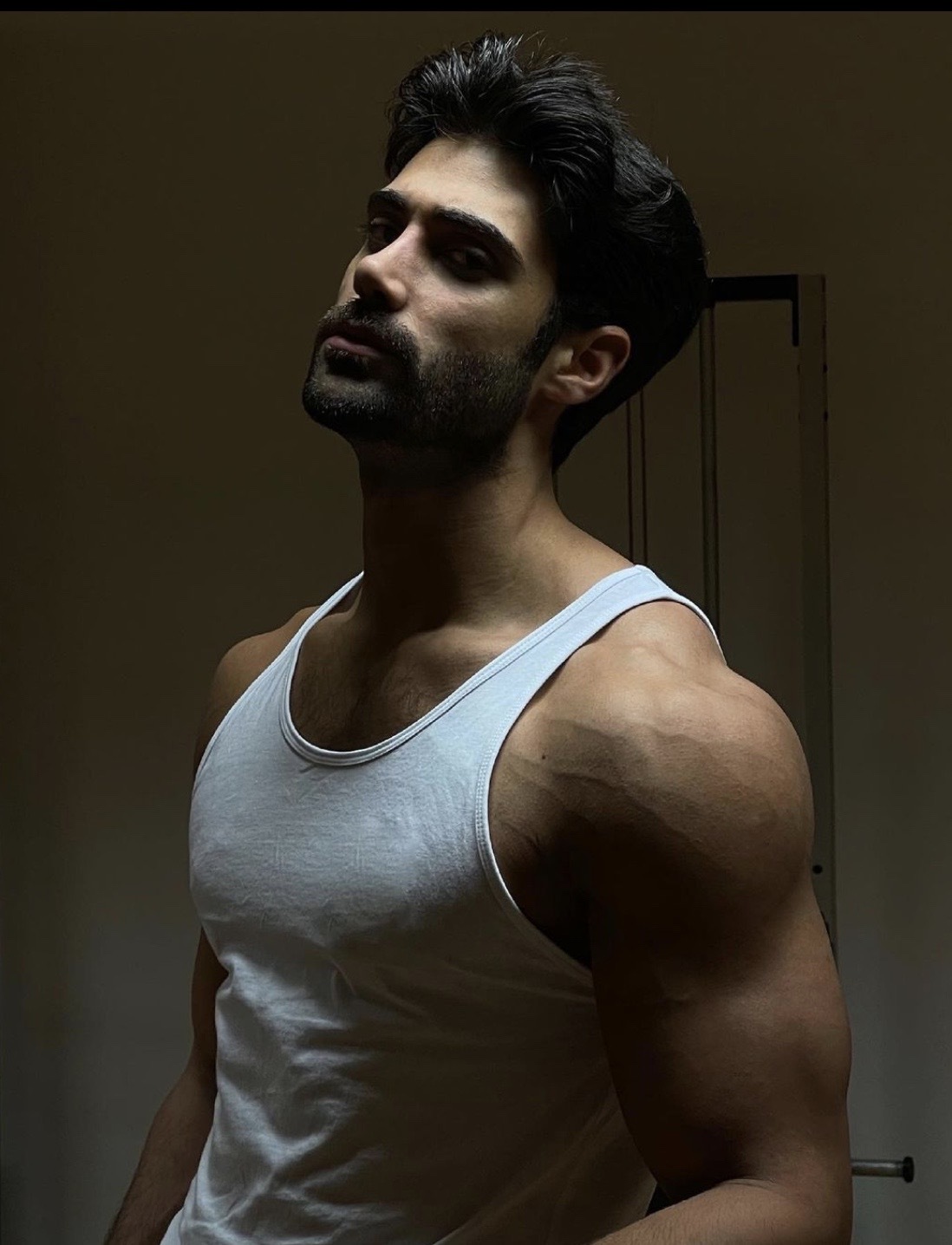 I'm trying to spice up the wrestling ring with new dice rules. For 50/50 actions, we roll ten dice and whoever has the higher roll wins the round, and the loser has to skip. Whenever anyone is in a pin, they roll six dice, and if they roll 4+, they get to counter.
Memorable Wins:
I saw Khali's profile and thought she would make a great reintroduction to the wrestling ring. She was a beast, but she was too quick to show off her power, and I slowly wore her down. The second half of the match was a wash. I forced three orgasms out of her to secure my victory and fucked her into a mess as I promised. I know she'll come looking for revenge soon enough.
Mistress Alisha caught my eye, and maybe it was World Cup fever. I had to challenge her. She had a way with words and constantly teased me through our DMs. She had me all worked up before our match even started! The same couldn't be said for our game, however. I had so many cuffs, ropes, and toys available, and I used them on her. I kept tieing her up and holding her frustrated until she was forced to give up two quick orgasms. She is not done, though, and is still teasing me through DMs, but I will remind her of her place soon enough.
Dani was a fun matchup for me. So fun that I forgot it was supposed to be a competitive matchup. I just kept her under my control the entire game, I told her I would make her my fuck doll and I delivered. After two orgasms and an extra one during the post-match I decided to mark her with the only orgasm, she deserved post-match. I came all over her face, marking her as my own. Looking forward to her second attempt.
I was foolishly challenged by Mia. She was transfixed on beating me and proving to herself and the crowd that she was dominant. I let her eagerness get the best of her. She ended up using so much energy before I flipped the script and thoroughly dominated her. A relentless fucking onslaught until she admitted to being my fuck toy. And I treasure my toy so much.
I battled against my longtime partner in crime, Isabelle. To say we missed each other would be an understatement. We had a glorious struggle, constantly testing our bodies with stressful holds and such. Getting each other to cum once was a good warm up, but then we got even hotter, just fucking each other to exhaustion until I finally got the cum test I needed to fold her up and pound her into submission.
Unfortunate Losses:
Frikka and I had an epic battle, I resisted all of her charms in german, and she was able to withstand any knot I placed on her. We went back and forth, I threw everything I had at her, even a gangbang, but in the end, she proved victorious. I took my punishment like a champ and was thrown to the crowd who had their way with me. Frikka and Ei ended up taming me in the post-match fun.
Loudmouth Laura got the better of me in our matchup, heavily back and forth, and just when I felt I had control, fucking her to every position and hole I desired, she managed to turn it on me by locking me up in chastity at the end. Now I have to hear her rub it in my face for a while.
I was Lysa's first loss on the site. Gave her a proper welcome to EF and then got closer to her in public chats. Even had a few steamy encounters in public games. So when she asked for an official rematch, I was more than eager to accept. So much passion was filled in us before we even began. Constantly going back and forth, the steamy action so hott for us that I can barely remember what happened. I just remember how sexy it was feeling her with me. I was obsessed with her ass for most of the game and she finally smothered me out while riding me. She was nice to me (I think?) in the post-match however, tying me up and fucking my ass until I had a true prostate orgasm. Our record is 1-1 now, I'm aching for more.
Rules:
After losing a hard-fought match with Mikaela Every time I'm in a cum test, I roll a die. If I roll a 1, I must choose to cum. (5/5 wins)
Khristina introduced me to sounding and now I must skip after any sounding action, and I will cum on any sounding cum test unless I roll a 1. (5/5 wins)