(Currently a Work in Progress ^^)
Introduction
A rather mysterious and aloof individual whose background and history is equally shrouded with great mystery, this wolf girl found herself wandering into a rather interesting community. A community that's she's found herself more and more curious with over time. The ever-curious Amelia became even more increasingly enticed by some of the erotic and lewd activities taking place throughout. The competitive side of it arousing her interest quite a bit as this wolfie found herself wanting to take part in the action in any way she can. Despite her pride and strong sense of confidence, there is a bit of hidden shyness and slight naivete but a great kindness to this individual as the likelihood of sticking around wasn't likely in anyway. However upon meeting some great and kind individuals, this wolf found herself sticking around a lot longer than she initially thought she would. Later on, this wolfish individual has soon discovered a more sociable....loving...and sensual side that she never thought herself capable of possessing after meeting some truly unforgettable and exceptional individuals.
Despite her seeming naivete about certain things, there have been quite the occasions where she's shown off a hidden wisdom when it comes to other matters. And given her unique nature as a wolf girl, her views of the world are very different as she doesn't categorize people in any particular way and views everyone and the world as a big part of nature, striving to bring the best out of an individual. She is very open to ideas and opinions as she likes getting to know others really well and trying to learn more of this world.
Her capabilities are vastly unknown as she possesses some form of magic skills yet doesn't show them off as others do. As a wolf, she possesses strong senses of smell, hearing, and general instincts along with the natural strength and speed of a regular wolf. And also possessing of some form of transformation and quick changes of outfits though she does find herself preferring the natural form a bit more as it's a bit more comfortable.
A nice ultra snuggly wolfie whose always looking for a great time....the chance to interact with some great people...for some cuddles....and the occasional headpats.
---
Stats and physical description
Height : 5'2
Weight : 95lbs
Cock : 12in
Breasts : 37DD
General Form : A somewhat large but fairly slender body. Possesses toned thighs and nice thick butt.
---
Important Places
Ōkami Hot Springs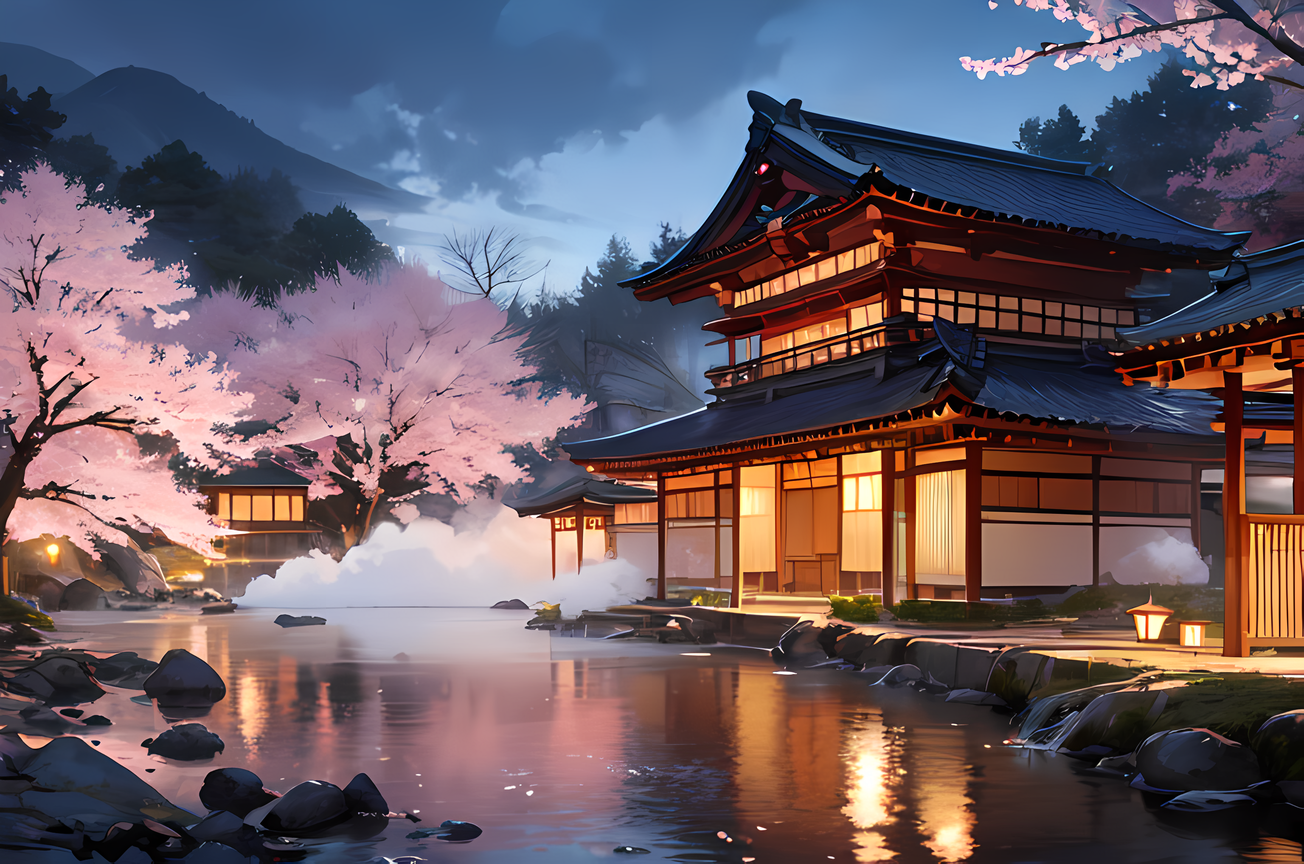 A rather isolated hot springs nestled within the beauties of nature and forest nearby the city. The trek here requires a bit of time energy to reach but is very worth it for the incredible warmth and sometimes sensual waters. Designed to have some buildings to serve as a comfortable place for those looking to spend the night here. Almost possesses a magical quality in the atmosphere and air. Also possesses the residence of the wolfie girl who oversees this bounty of nature. The nights are quite peaceful here.
The Secret Place
---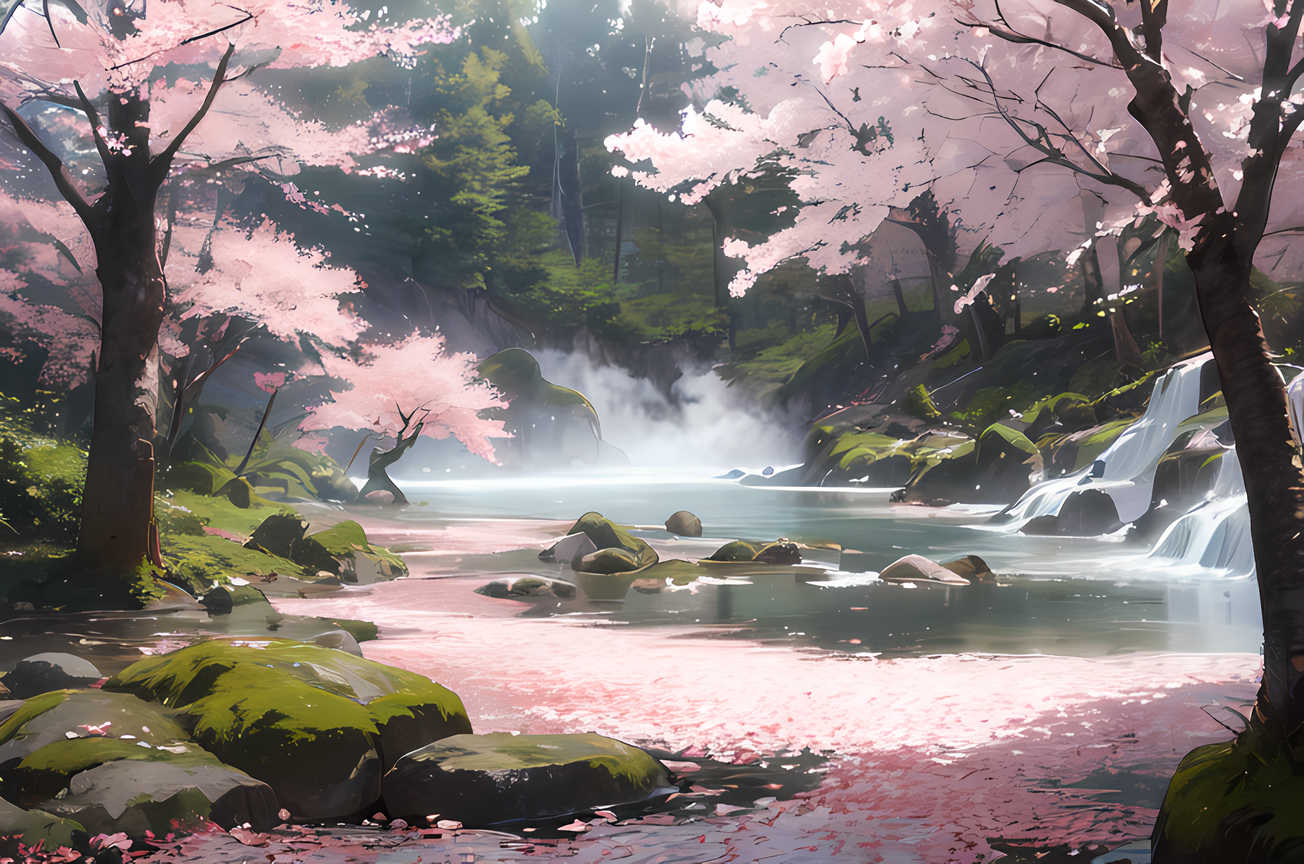 A very special place of the wolf woman....a place to think and rest...It possesses a rather mystical feel here as though time itself seems to stand still...the misty fog serving as a veil of sorts... A place so hidden and unknown that no one else but Amelia has experienced this mysterious location.....at least until one day the enamored wolf girl decided to show off the place she values and holds nearest and dearest to her heart....to a rather special individual she holds nearest and dearest to her heart.
---
Special Individuals
In all of my encounters throughout my time at EFcity, I never thought I would have an encounter that was purely by chance yet seemed so...so...so...so much more as we really got to know each other. It was one of these rare instances where the free-spirited wolf girl found herself so intrigued by anyone....something that I believed would never happen and yet somehow it did. These occasional encounters and run-ins only further solidified what was originally felt though admittedly this wolfie with her incredible bashfulness wasn't even sure how to best respond, preferring to go with the flow.... At least until a major encounter during a tournament game where she came to cheer me on, which left a great big smile on my face and alleviated the nervousness I was experiencing a day or two before. It was there that my opponent brought this wonderful individual into the mix where her incredible thick bull length and her thick cum graced my mouth for the first time.....as I found myself fairly enticed by her in the process. Unfortunately, the match-up ended up running into some rather unexpected circumstances where a re-do was necessary and I tried get an advantage by including her in the pleasuring activities but ended up finding myself quickly overtaken and enamored by her the moment her mouth overtook my thick wolfie cock as I found myself pleasured to the very brink as I ultimately came hard into her awaiting mouth. Ever since this much more direct encounter with Isa, I found myself wanting to spend some more time with her but wasn't able to find her easily...at least until a fated encounter at the gym where we tried to work off our pent-up selves but ended up failing before finally discovering each other at the showers where my heart raced at finally having found this incredible person once again. It was then that I found myself tugged into the steamy hot waters of the shower flowing around us as pleasure, love, and passion practically exploded in there as we were pleasuring each other to settle those pent-up feelings that were still welling up. In the middle of all this....there were moments where I blanked out and realize there were spaces in my memory but noticing a much stronger affinity for Isa's powerful bull cock as I found myself wanting to service her for some reason. It truly was a magical experience yet I can't help wondering why I blanked out having came and her cumming inside of me as I badly wanted to know the details. As my shaky self was brought out of the showers and back into my clothes, I found myself invited back to her home and her bedroom where I found myself perplexed at the sudden clicking of a lock as I turned around to hear the mischievous tone of this wonderful person.
The month-long break
Ever since that day and magical encounter, I found myself in more encounters with Isa....especially one where another lovely individual Ashlynn was involved as the two set out to assist me and my worked up self that happened after a few teases. It brought a great warmth to me to have this wonderful kindness extended to me. And it wasn't the last as we had two more encounters. Unfortunately though....there was a certain point where I found myself pulled away from further activity for nearly a month. In fact, there were serious doubts in my mind as to whether or not I would return back again....at least until the kind interaction and exchanges between me and the kind bull, which made me both happy and excited....further solidifying my earlier thoughts about her possessing more to her beyond her incredible bull cock and impressive stamina and sex drive....that being her loving and generous nature....one that is deserving of kindness and love, at least in this wolfie girl's mind and spirit. This served as both a calming and inspiring moment for me as I eventually made my return back to EFcity.
The return and the secret place
While returning back to this wonderful place was exciting in and of itself....one thing that really captured my attention was getting the chance to see the lovely bull lady once again. And it proved to be one of the most wonderful things ever as we gotten into some wonderful moments, antics, and whatever it was whenever the sweet wolfie and lovely bull happened to meet up. It ranged from interesting moments where we played the parts of a devious and determined Pokémon trainer and her lovely and loyal Arcanine.....to simple little discussions about fun stuff like hobbies or favorite stuff....to a moment where I was gifted some nice replacement clothing which I immediately wore....a lovely cow-print outfit....an act that caught Isa's attention as she took this opportunity to put me and the outfit to good use. A night that really left me reeling with great pleasure as both the gift and this further pushed me closer and closer to her. Ultimately, we were finally able to make due with my original promise to spend some alone time together by showing off my special place to her. Meeting at the outskirts of the city, I was able to present her with a beautiful rose before she placed it into her beautiful hair, making her look even more lovely than ever before. Our trek through the forest saw us being graced with natural beauty as I couldn't help giggling at how Isa must have been occasionally gazing at my cute little wolfie rear, which was very tempting to shake it a bit. I too couldn't help admiring her in her comfy outfit with that Hoodia of her, which I felt was the coolest thing ever. Ultimately, we were able to reach my hot springs which the wondrous individual immediately took a liking to....but this wasn't the destination as I eagerly took her into my own private home nearby the hot springs and modest lodging as I led the person who I was increasingly enamored by through a special door where it took us to a more private...natural-looking hot springs....the romantic and maybe sensual atmosphere invoking a desire for us to fulfill our innermost desires and yearnings with each other. It was such a lovely time seeing her in that black swimsuit of hers while knowing she felt the same as I went from my beautiful red kimono to my purple swimwear. And like with the shower we did back at the gym, we just exploded into a heat of passion as we sought out to pleasure and share the moment with the other....some of which included her taking opportunities of my fixation with her feet by using her sweaty socks on my eager wolfie cock, which I ultimately came to in the end but not before we were fucking and filling the other with our bullish and wolfish seeds. Isa took the time to grant me a gift....a wonderful red collar adorned with the phrase "Isa's Slut Puppy"....a gift which I still wear proudly and an object she sometimes uses during her times together.
A Most Wonderful Labyrinth
Our wonderful experiences together culminated in a special one where I got to be a captured wolfie.....a captive of the Minotauress....her Labyrinth....and her monster girls who used and edged me to their hearts' content....with the Minotauress taking ne away during special nights that were much more welcoming and endeared the proud wolf girl to her. Something that served as the motivator for why I took this unexpected journey through the maze....still confused why the cell door was unlocked ....and why there were weapons strewn about like that. A journey to seemingly escape as they brought me to encounters with powerful orc girls at their gym.....a surprisingly kind drow in her chapel....and a slime girl who was extremely determined to milk me and even used a Isa lookalike to trick me....before eventually ending up at Isa's bedchambers where it was soon discovered that all of this was test....by both the Minotauress to test her wolf captive's capabilities as well as to build things up for a pleasurable good time....and the wolfie to prove herself before the eyes of the Minotauress where it turned out she had no intentions of escaping. There was such an explosion of heat and passion between us that it lingered even after we both finished up and unleashed our hot loads, making the already erotic atmosphere even more erotic than before. It prove to be such a lovely encounter, especially after she presented my possible future....to stay a captive and be used freely....or to be special concubine whose living quarters would be close to her lovely bedchambers...Something I found myself thanking the powerful bull as I took to being her newest concubine before we finally drifted off into peaceful slumber with the collar still snug onto my neck.
wc Is bi
autorenew Is a switch
access_time Last time active: 15 minutes ago, Created 11 months ago
access_time Local time: 17:15
star Has 69 stars
public Public games
timelapse Lasting effects
check Kinks: Female domination, Male domination, Hardcore BDSM, Pro Wrestling, Anal, Feminization, Chastity belts/cages, Pain, Cock and balls torture (CBT), Pussy Torture, Cuckold, Pet Play, Humiliation, Mocking, Bondage, Foot fetish, Armpits, Tickling, Lick Ass, Threesome/Audience participation, Exhib/Outdoor, Cum play, Hypnosis, Cock Worship, Pussy Worship, Orgasm Control, Latex, Medical, Monsters, Alcohol, Food
shopping_cart Toys: Gag, Anal plug, Dildo, Suction dildo, Dildo vibrator, Wand vibrator, Vibrator, Nipple clamps, Fleshlight, Cockring, Prostate Massager, E-Stim, Collar, Leash, Shackles, Rope, Chastity belt/cage, Rubber band, Shoelace, Ball Crusher, Crop, Paddle, Wax, Full-length mirror
Notes
You can keep some notes on this character. You'll be the only one to be able to see this: