(irl i am male)
Hi everyone for the next few days i will be subbing mainly as i have gotten a bit burnt out on domming beacuse i have been doing it so much, you will all be free to join in for cuddles or just small talk.
Hello everyone and welcome to my profile! My god i never know where to start off with these, i am that girl .... The one you never know what will happened when you are around her, will you get the crazy domina, the one that pushes you down and fucks you silly, the helpless romantic cute who will cuddle you and spoil you or the needy submissive wanting to give up the control she so desperately clings to .... But no matter what i will make you a very happy (and horny) person.
Kink List
Also when you kiss me pushing your tongue in my mouth or pushing your fingers in my mouth makes me weak.
Trophies:
Soaked and used, but at least I got to keep Anna's panties
At least thats how it started, but we kept in touch, chatting, joking around, messing in public chats, connecting more and more, i couldnt stop myself from giving into her charms, her confidence, her kindness and she enjoyed me as well seeing as she accepted me as hers and i hope wanted as well hehe, her orders are my command and her pleasure is first and yet somehow I find my days are better and i am looking forward to visiting this place even more 🥰
A letter from my lover Karina thats says "To my beautiful Princess. Every wonderful day spent with you is the best thing that has ever happened to me. Your warmth and love soothe my soul as your touches makes me a mess every time. You are a beautiful angel that has lit up my life and put a smile on my face. I hope this letter will remind you how much I love you. With a kiss, your little Kitten <3"
Another cutie couldnt resist my charm (not that i could resist hers) and offered me her sexy panties, thank you Isabel
My nipples have been pierced by Nicole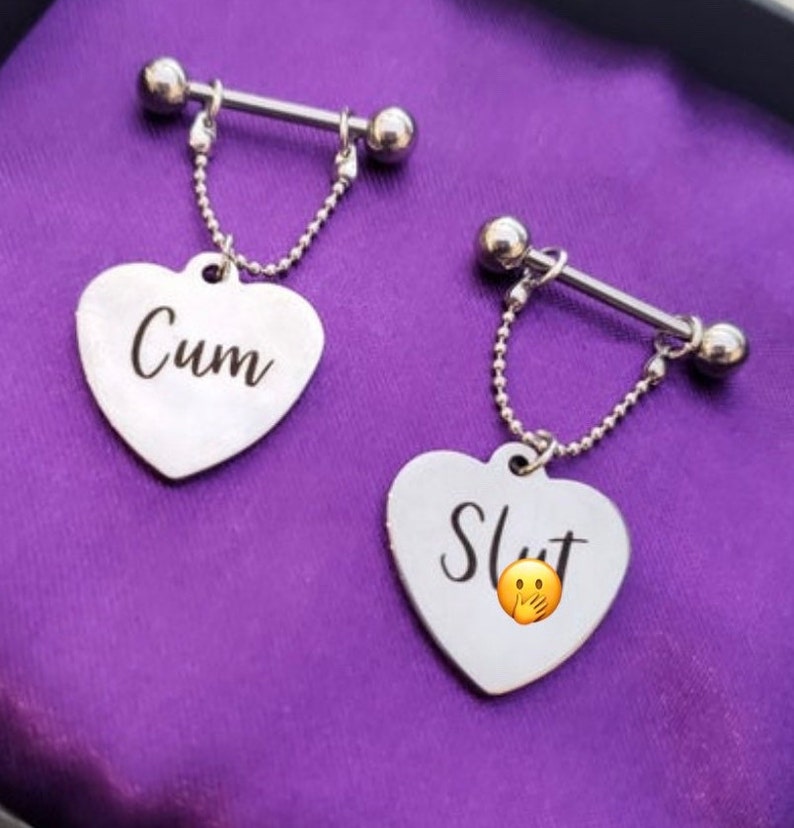 Lovers:
A while ago i met YouWishYouKnew a person i could have never guessed would become so special to me, weather its taking care of her, the casual conversations, the awesome rps, worshipping her perfect ass and filling it up, talking about deeper subject or just being there when the other needs us, she is one of the best people i have met here and is my beautiful Queen and i truly appreciate her.
Maria you are like the wind, going everywhere and sweeping everyone in your path in a wonderful journey of horniness, laughs and enjoyment, impossible to catch, as fidgety as they come yes cute beyond compare, we are lucky to be in your path and enjoy your comfort. Of course when you arent whimpering and blushing like the cute little submissive mess you can be.
Friends:
People who left but wont be forgotten:
Mika a girl after my heart, she came in unexpected just another dm, but slowly i fell for her charms, her cuteness, her music tastes and how passionate she is about it, her gorgeous body covered in those cute little tattoos and the thousand of other things she does each one stealing a bit of me and little by little she has become one of the reasons i visit ef every day. Thank you you beautiful latina and i hope to steal your heart as you have mine.
I lost to Kawaii so i have been forced to acknowledge her, she fucked my ass and trampled my cock underneath her beautiful feet and made me accept her rules, making me help at her Bitch Squad as the second in command. I have kept playing this wonderful person more and more falling for her charms, becoming hers just as she has become mine i have become hers
To my dearest friend, i am lucky to have met you Al beacuse it is the chance of a lifetime. You made every day brighter and every moment more colorful, you might be a jinx but you are my jinx and i have your mark. A hickey on the right side of my neck a bit above my collarbone.
Some times you are just cruising through life, enjoying your somewhat bland daily routine .... And yet the world can have other plans, a huge wave taking you in a beautiful journey, that wave for me was Naomi, this absolutely gorgeous, smart goofball who i just cant say no to, weather its cuddles, cinnamon rolls, a passionate night of sex or just a simple conversation that she is asking of me, I am happy go be swept by this wave, be there for no journey and yet i couldnt help myself buy Collar her, make her mine ....Thank you Naomi