Hi everyone I'm Alexander, I'm new here in EroFight City. I'm a switch-leaning dom looking for fun RP where we are each fighting to dominate the other. I've have come here to conquer this city like many others that have fallen before me. I love bets, and am down for Hypno/Bondage or other rules that you like
My main rule is simple if I challange you and I beat you you'll become my loyal slave and you will be added to my collection in my royal mansion. By chance if I lose I'll do whatever you want.
I'm always happy to hear other ideas for competitive sexfighting roleplay of all kinds. Feel free to message me if you've got any fun ideas for an erotic showdown!
If you feel at any point unsafe, uncomfortable or If I accidentally hit your trigger just say it and I'll stop at once.
If you are looking for completely broken bitches then you can find them in my Dungeon

---
Special Persons
Lilah


I met Lilah in an art exhibition and couldn't stop thinking about how hot and gorgeous she is.
I instantly decided I have to have her no matter what. I challenged her and after a lot of teasing and chatting we finally met. She made me fall for her with her gracious curves and skill and I made her fall with just my cock. I fucked her really hard making her cum without any problem but in the end her pussy was able to milk me and take every last drop of my cum. This made me fall in love with her and I asked her to become my wife and she said yes. Shes the official lady of the house
After marrying her, She moved in with me in my mansion. But soon I found out Lilah isn't an normal person she's a superhero, the protector of the city known as Superslut. She also found out about my hobby of enslaving and domination girls. We confronted each other and Lilah tried to bring me to justice but I already knew her weak points and I used those points to fuck her crazy making her forget about everything, I made her cum really easily and them made her join the dark side, corrupting her. She's now my loyal wife, my Super~Breeding~slut.
Cammy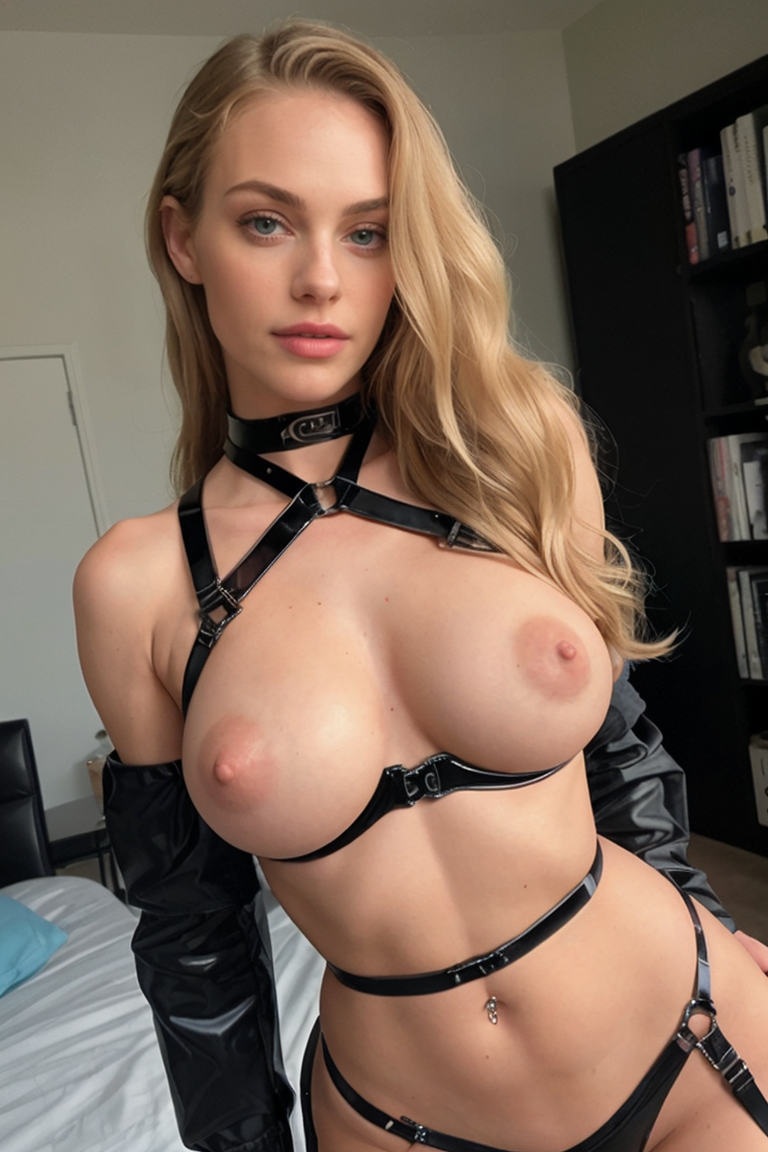 Cammy the slutty spy tried to sneak up on me and get some information about my motives. I caught her roaming around my mansion and confronted her. She had and ulterior motive of coming here and that was seducing me. She showed off her curves and lured me in. She immediately started giving me a blowjob and I couldn't let her take control so I pulled her up and started kissing her, but she kept going back to my cock. So I decided to hypnotize her to love my cock. I turned her around and fucked her ass, giving her an orgasm by being fucked in the ass. She wasted no time and immediately pushed my cock in her pussy and made me cum deep inside her pussy. She didn't let me rest for a bit and again started sucking me off and she made me cum again in her mouth, draining me completely. This spy got away from me, but I'm gonna track her down and bring her back.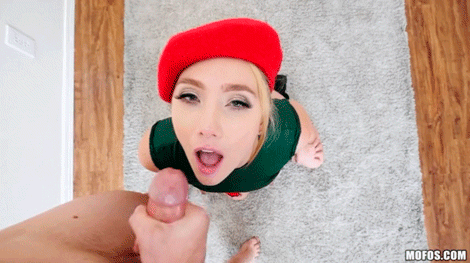 Cammy developed a special collar for me and lured me into her appartment to seduce me again and tie that special collar around my neck. But before she can proceed with her plans I had her collared with her own special collar. What followed was some trainingto turn her into a perfect pet. I gave her a special mark as my breeding slut. I've taken Cammy to mansion to live there as my own slutty spy and personal fuck toy.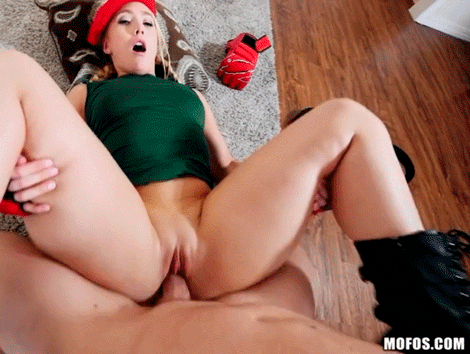 Since the day Cammy joined me in my mansion I've started her training and told her the ground rules of this house like how she's supposed walk in my mansion. It took some time but Cammy is fast learner so she learned really soon how to walk while wiggling her ass. I thought I had killed any of her wish to be freed from my mansion but I caught her sneaking around my office trying to steal valuable information. I took her to my dungeon for some extreme training/punishment to make her realise that there is no more hope for her and to be sure this time I started recording her as she showed me the skills of her tongue. To end the things I decided to fuck both of her holes continuously in every position possible unti she came and gave up. For her punishment I took away the weapon she's the most proud of, her legs by adding some restraints.

After training her for months I finally start seeing the results of my training as her submission to me grew stronger. I decided it was time to make her mine completely once and for all. So, I made her dress up with some special jewelleries like a collar and a butt plug, I asked her to attend a fundraiser with me which was actually a party to celebrate her new life of servitude~
After a lot of teasing in front of the guests which got both of us riled up and made us realised that we both want a single thing and that is give pleasure to each other. We moved to private room and had sex like wild animals not caring about anything else as we fucked amd fucked amd fucked! My mind was so lost in lust that I called her "mistress" by my own free will, a thing that has never happened before. But still my body refused to cum before her and I made her cum her brains out on my cock and then filled her beautiful pussy up to which I have been addicted.
---
Buisness partner
I have joined hands with Tiffany in her Cumslut™️ initiative. Our buisness agreement is signed with a collar around Tiffany's neck.

You want to become a Cumslut™️?
Then you are at the right place, contact Tiffany or me if you want to becom one.
---
Corruption of EFPD
Case 1: I saw a cute officer patrolling on the street her name was Alicia, she was the brattiest bitch I ever met. I knew I had to make her one of sluts. I approached her and started talking to her as she was a common whore who will be easy to dominate, I molested her and groped her sweet ass. She resisted me and was able to make me cum with just her feet, which was really humiliating, to get back at her I put her on a collar and leash with Alex's slut written on it and fucked her tight asshole while pulling her leash. I broke her pride and upstanding spirit and made her realize she's just a common whore who loves cock. she orgasmed by just being fucked in her ass just like a common buttslut and was ready to submit to me, but she soon regained her senses and escaped. Next time she won't be able to escape, and I will completely enslave her and then I'll have my own pervert cop. I already made her mind inclined to loose her bra and panties as soon as possible.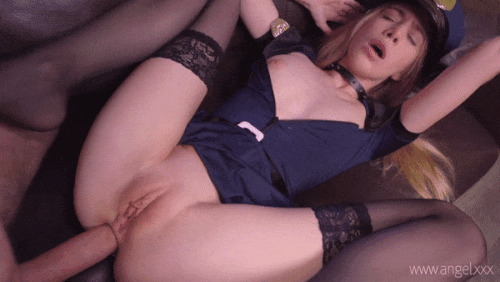 Alicia contacted me soon after I enslaved Spider-slut, she asked me to free her immediately which of course I refused, but then she decided to offer me something else for freeing her cops, after a long negotiation we came to these conclusions
1.The officers captured by Alexander will be released and they will receive all the necessary medical care.
2.Alicia goes with Alexander into his mansion and for the next three days she will be busy pleasing him and obeying his orders.
3.Alicia is rewarded with a temporary tattoo above her crotch for the time she stays with Alexander. (And a new pfp below)

Alicia's training log
Day 1: training for being a perfect cock sucker
When Alicia entered my mansion, she was no longer a police officer, she was my lowly slut. I could see the obedience in her eyes amd asked her take of her clothes. I trained her throat on her first day, giving her instructions on how to be a perfect cock loving whore. During the training she dared the please her own urges instead of mine so I had to give her a hard and rough pounding to make her realise her mistake. After that she become a obedient doll, I fucked her mouth by grabbing her head and hair, she also started sucking my cock with dedication and made me cum hard deep down her throat and swallowed it all.

Day 2: Training for being a perfect breeding whore
Alicia's 2nd day of training was all about being a perfect cum squeezing breeding slut in which she performed very poorly by Cumming before me again and then begging me let her cum again but in the last her tight pussy was able to squeeze my cum out of cock.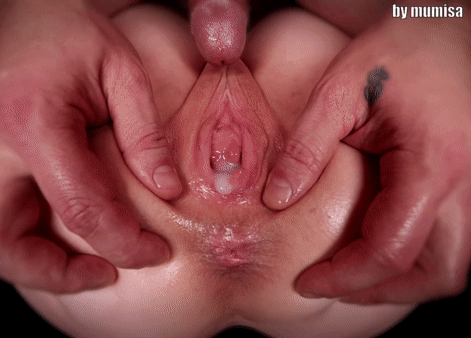 Status: After a defeat I suffered from Marikah, I was made to release Alicia and free her.
---
Case 2: Officer Roxanna tried to catch me for my crimes and came for a surprise inspection at my house. She tried to arrest me, but I grabbed her neck kissing her and stripped her down to her birth suit, I brainwashed her to be a good little cock sucker and fucked her mouth crazy. As I was fucking her, she somehow managed to use my tricks on me and hypnotized me. But her skill was not good, and I easily broke out of the hypnosis. I fucked her pussy from behind and made her cum on my hard shaft, she made a cute ahegao face. In the end she begged me to cum in her pussy like a good cum slut.

Encounter 2: Officer Roxanna tried to take her revenge and wanted to arrest me again but little did she know I was prepared for this moment as I binded her and hypnotized her breaking her mind completely as I fucked her with my cock and words, her mind shattered soon and she embraced her inner cumslut and became a cumslut™ herself.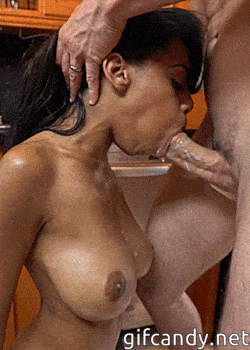 Status: after a defeat against Savanna I was forced to free Roxanna from my mansion.
---
Case 3: Spider-slut came to my mansion again to challenge me on the request of her head officer Alicia, who told her to capture me and take revenge for fucking her brains out. Spide-slut didn't realised the mistake she made by challanging me and she even tried to arrest me. I quickly binded her arms and legs and started teasing her weak points which are hee asshole and pussy. I continued to fuck her pussy and ass, switching between holes again and again, I made her cum in no time. After cumming only once she was already half broken amd submitted to my cock and begged me to fuck her pussy again which I happily did and made flood a second time. She was completely broken and addicted to my cock.
Status: Freed her by striking a deal with Alicia
---
Wall of sluts:
My first slave sia, I encountered this girl in a bar and she caught my eyes with thise massive tita of her. I challenged her for a fight and she accepted. I fucked sia into submission, making her moan like the whore she is fucking her cunt until she cummed on my dick. I blew my load in her pussy and womb ans a sign of showing who she belongs to. On my second encounter with sia I grabbed her by her hair amd started fucking her right at the table, she didn't even resist. She really liked ky dick in her pussy, I made her submit to me again and invited her to my mansion as my maid

---
Spider-slut challenge me for a fight thinking she can defeat me but I fucked her into submission and made her my little pet and gave her some marking. After fucking her I made her realise how much of a slut she is and then I told her to pleasure the audience ans she obliged like a little bitch

---
A poor little heroine name Blue Cat tried to attack me at my mansion. She came here to fight me to but little did she realised that she made a grave mistake. She showed some resistance at first but when I used several of my special bondage machine on her she was easy to break..... I easily hypnotized her and fucked her mind to made her my cumslut, I fucked all 3 of her holes and made her addicted to my cum by Cumming in her throat. But this was not enough for a slut like her I had to punish her more, I decided to fuck her ass and I found that she's a buttslut who loves taking dick in her ass and she cum by being fucked in the ass then I finished her off by Cumming in her womb. After fucking her I found out her name is Eva and she's a student in a college. I made her forget everything and send her home without her bra and panties with a butt plug in her ass. Little did she know that I recorded everything and uploaded it on the internet.


I decided to visit Eva again to teach her a lesson. I went there to make her my buttslut but I found her roommate Cindy, so I broke her first and made her a obedient bitch who loves cum more than anything. Later I blackmailed Eva by giving her hopes of letting her roommate go but it was lie. I fucked her hard and came into her ass and then tied her and ordered Cindy to lick her pussy. Soon Eva cane hard on Cindy's face and then made her lick her face. I went there to get one buttslut but got two.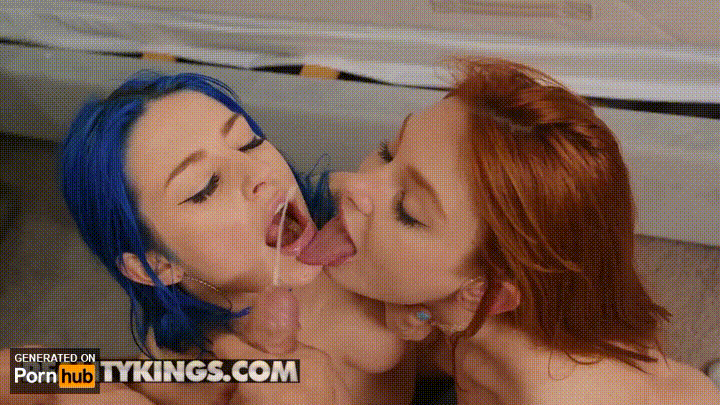 ---
Caroline Challenged me for a battle to free one of my slave Spider-slut and she taunted me that I'm a fake dom, I teached Caroline a good lesson by spanking her ass and fucking her until she came. For her punishment I made her my maid in my mansion and she'll spend the rest of her life serving me. She was quite arrogant but now she's my cock hungry whore.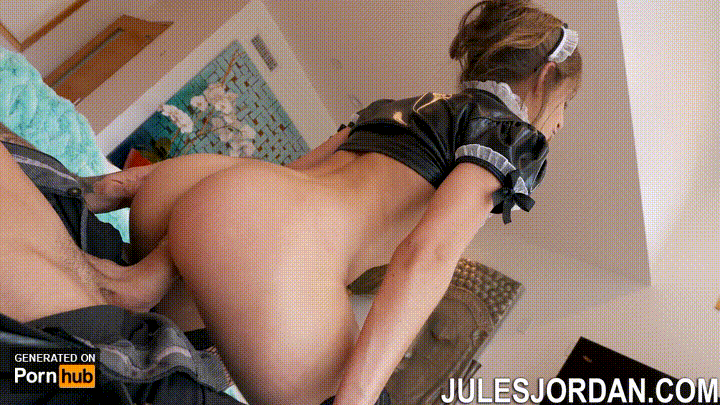 ---
I met Daisy in a bar where she worked ss a waitress, I asked her out. So I had to teach her a lesson. I followed her to her house and confronted her there, I grabbed her and Fucked her hard on table to break her but it wasn't enough. So I had to invite her neighbours to fuck her every hole. Her pain filled shouting soon turned into an ecstasy filled moans. She broke and was addicted to cum. I made her my cumdump.

---
Guardian Slut challenged me for a fight to bring me to justice for corrupting other superheroines but she soon found herself at my feet sucking my cock and completely lost in doing so. She compared me to her boyfriend who's manhood was not as strong as me. After this I fucked her in front of her boyfriend and came in her pussy, breeding her wet cunt.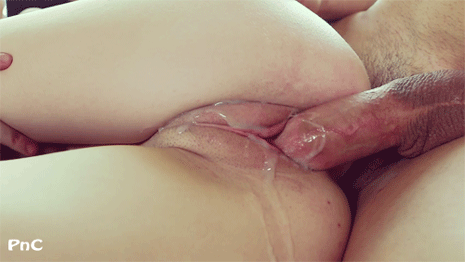 ---
I bought Haylee in slut auction from her previous master and brought her back to my mansion. But there was a catch if she manage to make me cum she would be free. She was pretty good at start and even managed to hypnotize me with her sexy body but I resisted her body and made her fall on her knees in front of my cock.
She was really eager and started sucking my cock. I binded her quiet a few times but she freed herself every single time. I finally decided to get serious and fucked her on the table from behind until she was a cumming mess. She's my fucktoy now but shes needs quiet a few training sessions to become a proper whore.

---
I saw this beautiful blonde girl walking down the street and I know I had to make her mine, her name was Cleo💗, I challenged her for a fight with our freedom on the line, she even suggested some sanity meter. I couldn't resist anymore and started kissing and chocking her, Cleo was also very slutty and pressed her body against me to win me over. I turned her around and started fucking her ass and her mind broke, she was completely hypnotized and submitted to me and accepted me as her daddy. I further hypnotized her to obey my every single command and made her a obedient slut, she accepted me as her daddy and kept begging me to fuck her. I fucked her really hard like a good bimbo slut and made her my breeding slut. She's going to be a good breeding whore. I made her edge IRL mad drove her crazy, making her pussy wet and aching for release. I finally gave permission to her for cumming and she accidently called me "daddy" IRL, that was the cherry on top :p Was that a mistake or intentional who knows....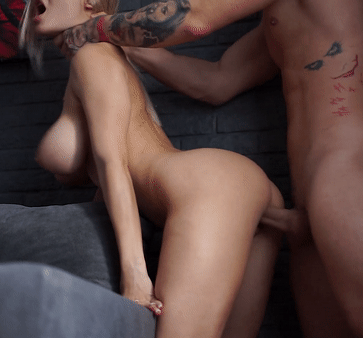 ---
This bratty bitch Bente tried to destroy my win record and challenged me. She immediately tied a collar around my neck and expected me to obey her, but I resisted and forcefully teared her clothes. Even then she didn't shut up and I took off the collar from my neck and tied it around her neck, I showed her who the boss is and fucked her crazy from behind and made her cum. She did manage to make me cum with her pussy. She thought shw won but I got behind her and used her like a toy and made her submit, I fucked her crazy and she accepted me as her master. This bratty bitch was put in her place that is below my cock.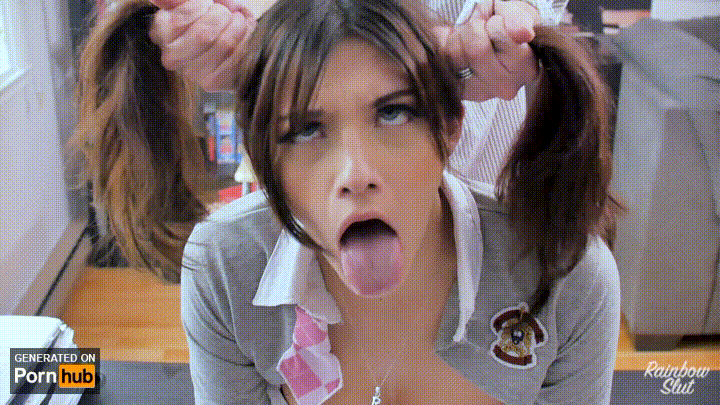 ---
I challenged Marikah for a battle to show her how she is not a mistress but a fake dom who like cock and getting pounded by cock, I was able to make her cum and submit a little bu that was not enough and she found me back by resisting me back. She soon turned the tables by using her feet on me and making me cum by just her feet. She made me free Alicia, ending her slut training.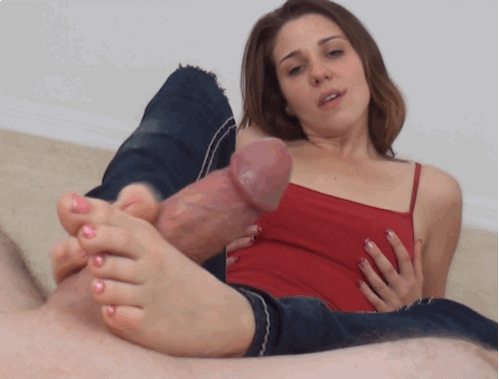 ---
I was out in the city in search of some new maid for my mansion and my eyes fall over a cute kitten in a maid outfit, her name is Karina. I challenge her and asked het to become my pet maid if she loose. She immediately jumped at me like a feral cat and started kissing me. I realised to make her mine I have to to tame her, I turned her around and started spanking her ass and put a collar around hee neck. After that taming her down become a little easier amd I turned her around, folded her legs amd pounded her hard while spanking ker ass making her cum almost immediately, Karina was lost in lust and submitted to me as my kitty maid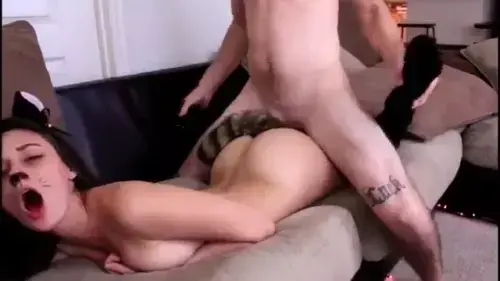 ---
A German beauty named katha sneaked in my Mansion to help Marikah out but little did she know that marikah already escaped my dungeon by defeating me. Katha landed herself on big trouble by stepping into my mansion and that little slut was looking for something more than freeing Marikah, she was looking for a good fuck that will leave he mind broken. We engaged in a battle with some IRL rules. The German buttslut eagerly took my cock in her tight ass and made me cum while making me edge. I was able to equal the game by showing some of my tongue skills which made her orgasm hard. In the end I fucked the buttsluts butt really hard completely destroying her ass and made her cum on my cock in game and IRL. With the orgasm her brain melted and she submitted to me as my German buttslut.

---
I was challenged by a very arrogant lady, you can tell she's arrogant from her name. Alice "the arrogant" Hutters, from the beginning Alice was determined to defeat and had me around fingertips, making me eat her pussy and using me as a toy. I tried to bind her but my binds were of no use against her and she fucked me hard and kept saying a single thing "always on the top!". Her tight holes proved out to be too much for me and she made me cum in her tight pussy, completely draining me off.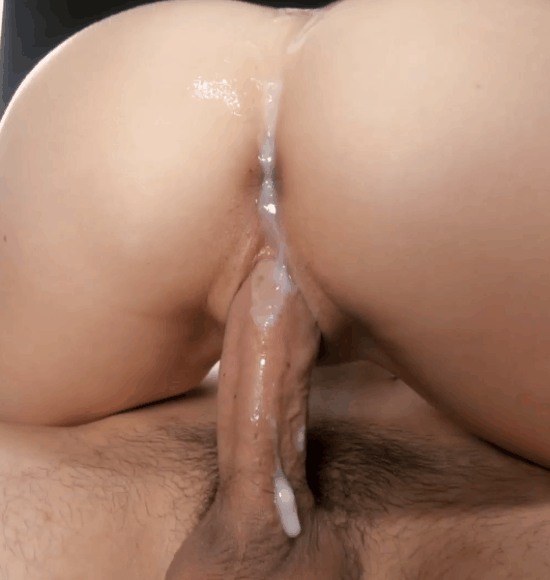 After making ne cum shed didn't stop, her loud mouth challenged me again and this time I couldn't afford loosing. She told she'd fuck one of slave in front of me and will make me watch and that was the thing that made me angry I fucked her really hard in all 3 of her holes not giving her a chance to fuck back. In the end she orgasmed like a good bitch on my cock and begged for mrecy.