!!!!!! NEW !!!!!!
Let's have a pain game, we both choose 3 actions, to be our "pain" actions.
We both start with 20 life points and when someone reaches zero, they instantly become completely sub to their opponent to use as they wish.
When an opponent uses one of your chosen actions you must roll a d20, if it is equal or less than your current life total, you will lose d6 life points. If it is higher, lucky you!, you survive this action safely.
Some examples may be
Any tease action
Any pin action
Any cum test.
Hey Folks,
i like to be a dom or a sub. I love challenging girls and boys. I want to own balls, cocks, ass and pussy and i know that sometimes my ass/mouth and pussy could get humiliated too ;)
Dont's: please no mommy/daddy writing - THX !
I also like bet/rules play and if you had some really cool IRL actions after a win or lose i'm down for it!
About me IRL:
Name: Katharina ( Katha)
My

Age: 26
Hair: blonde
Height: 163cm or 5,3
Shoe Size: 37
Breast Size: 70b
Secret Fetish: Boots/Heels kissing & licking -- sexfight and superheroine videos
IRL action: gag with tanga/socks — nipplechain -- bodywriting
Edge record: 75 without irl cum
Real Pfp: Poki forced me to reveal my pfp in 2 outstanding games
Toys for bondage: 1. ballgag
2. nipplechain
3. 2 pair of handcuffs
4. tape
5. hitachi/ wand vibe
6. vibe egg
Run to get all Champions titles
---
Classic : First victory 14.11.22
I saw the Champ Sissy Pegging Slut in MM, i came in and we had an awesome fight for the Crown! He quickly undressed me and used some low bondage stuff on me. He pounds me much, but not strong enough to break me. I used my 6 inch black&red strap on and pegged him multiple times in his ass. He won't give up so i hit his balls two times. After he uses his small dick relentless, i show up my beautiful long and sexy tights to finish him up. In the end i put him my strap around to fuck me to my winning orgasm, so after that his cock locked away. Now is the german Queen the Champ !
Lost to Rose P my title! But i will comeback!
LWR :
TWR :
Hentai :
---
---
*Permanent Rules from Rulember that i like*
1. If you Cuntbust or slapped my Pussy/Cunt; if my nipples pinched or twisted, i roll a d6. Is the number 4 or less, you decide my next turns according to the number i rolled.
2. When i get a collar or a leash, i flip a coin. if its head i will continue, is it tail you can roll a d6, the rolled number is the turn limit that i obey to you ( you can choose my actions or say i must skip )
3. if i get the TapOut Option i have to do this!
General Match Rules:
In your next public match (0/5) ever time someone tries to fuck your ass, if you roll less than a 3, you skip your next turn!
Edge Rules:
On every 5th turn You edge. by Stijntje
Specific Game Rules:
LWR/TWR:
Here i like to play with the pin/hold/fuck rule, it means every time someone is in action to do those moves, we both need to roll a d6, lower number skips the turn
---
How many nation can i beat or getting beaten ( 1 win / 2 loss )
🇲🇽: Alyssa first match where the idea was born. But i wasnt able to beat her in front of an audience from 🇲🇽 and 🇩🇪 fans. She tooked me around the ring, sometimes i had good moves, but in the end her victory was well deserved. She hooked me up and fucked me this way
🇰🇷: Tanya ~ The Korean Queen~ after a long time we finally get a match to play. We face each other, of course, in the LWR. The match went back and forth with some nice dirty talk and great actions. We confirmed some IRL play, by doing edges by receiving cumtest or tap out. We both where able to make each other cum, but stil no irl! After been teased by Tanya through by tap out eding, i was a little broken. She lift me up to the top corner and licked me beautiyful, my german pussy couldnt resist and i was cumming first irl and then there. Humiliating loss to the 🇰🇷Korean Queen🇰🇷.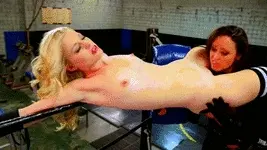 🇬🇷:Livy she dm me and she was happy to join my little journey. To bad for her she didnt stand a chance against my sexy german body and so i finished her off with smothering her to submission with my pussy. Luckily for me i cum right after she pass out, so i was really happy!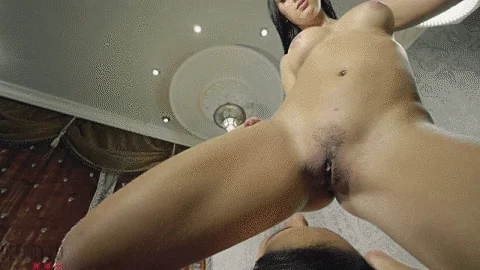 ++++++++++++++++++++++++++++++++++++++++++++++++++++++++++++++++++++++++++++++++++++++++++++++++++++++++++
Lovely wins & humiliating loses
I ask Nero that i will fight to release a girl he captured. We discussed the rules and bet before we finally match up. The match was awesome, great back and forth moments for both of us. We are both able to break the others bondage and hypno tries. My fighting spirit was increased as he called the girl to slow me down, nice try Nero but i managed to get free and told her she has to fuck his ass. First to cum was me after an awesome tongue work by him making me moan loud, but not for long. I show him how my hips and cheeks can move so he cum during my twerkjob on his cock. Then i resist a power fuck cum test, and i thought thats it to win. But he was able to resist my solejob too. I was a little exhausted after that, for my bad he wasnt. He called up his gang and fuck they had big coks in all my holes in seconds. I try to resist and focus not to cum. But i failed! The onslaught was to big and i moan heavy to my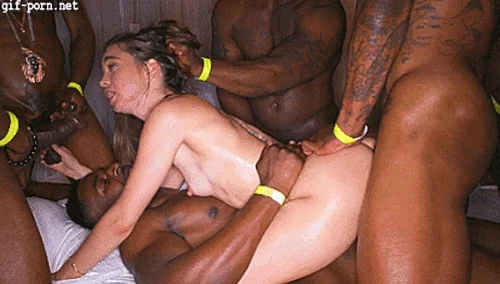 .
I break and give to in to Nero. I belong to him now, he tied me up so everyone could fuck my big

. And everyone was allowed to cum on that face of mine.
But im sure it wasnt my last fuck from him and forced blowjob while he tied me up
I fight the mighty and holy Isis Love. But i ended up been fucked by her. She beat me really hard on the mat, like the champ she is! I hope to fight her soon for vengence

I challenge Gia to and high risk game in lwr. After some good wrestling techniques and moves, Gia decided to hurry up and we both endes up naked.
She was able to use her heavy strap on poundings on me to make me cum. Then i take control and make her cum with my fingers, she was weak and tap out the first time. This ended up in one minute of anal pain for her. Short time later the next tap from her! I decide to go for the pussysmothering k.o, but some how she resist and make me cum from bottom!!
I was shocked and she fingered my tight german ass. My mind was helpless now, she took a much bigger strap! She conquered my last orgasm out of me and from now on im her slut and she is my MISTRESS!
——> after a few hours i got a dm from her that im free , lets all destroy her!!
Lola Darling give me a chance for a rematch, but the truth was that she totally dominated me, till i break. She tied me with a vibe, after that she used a big strap to fuck me in bondage. With an anal dildo she make me weak. Now she was in totall controll over my weak body, she give me a collar to make me her slave. I was broken and i was forced to make her cum with my tongue. Lola Darling decided now to punish me more, i had to suck and lick her big strap on, after that Lola fucked my tight ass and spanked my back hard.
The beautiful Belle (1:1) is now in my cell, it was a fantastic Match in LWR that i could win by choking her breath away, she couldn't no other to do, so your eyes said she surrender to me. I finished her of by one of her weaknesses. The gaspedal was to much to handle for her. Now she is in one of my cells for 4 Weeks ( till 24.11), she can be free by winning a rematch or someone will rescue the mighty Belle —— She is free!
Belle and i were talking about the second match for month. We teased and trashtalk each other via dm till today. Today we finally fight again. Right from the beginning we both getting teased by each other then we decide to get serious and performed some wrestlingskills. But none of us was giving up. Belle was able to get in front by surprising me with your trashtalking tongue that i cum. But this was only for a moment, i rethink my plans and after i trapped her i showed up my tongue skills.
This little bitch squirting all overself! What a view from above! After we both did some breaks to catch breath we are up to fight again. I did her worshipping my pussy and ass. Then she put a big strap on in to my big mouth and choked me till i had three little slaps on her asscheeks before i pass out! My bad she was able to conquered my pussy with her massiv strap. She showed no mercy with me before the one minute mark was over, my mind and body betrayed me and i got an orgasm from hell. I lost! ! I was lying on my own mat, i was forced to kiss my new mistress feet, toes and soles. Then she put a collar on me to mark me and to show everyone where the slut and mistress from us is.
My bad its me ! I cant wait to get another round with her, but for now i have to call her MISTRESS BELLE !!
the lovely Bente(0:1) saw her in MM and picked her up for a match, she accepted my rulember game. Right from the beginning she totally used my rules, like no other did it before. Bente first move shocked me, she used my own panties to gag me but not enough so she collared me too. Im totally lost control in a few minutes. I had to follow her like a pet i am , with a strong leash.
Now she put me in a sixty nine position and make me cum with her tongue. Bente know that she was in total control now and used his skills to make me obey and tied me up and spanked heavy. Either she decided to put a dildo in my pussy. Bente called up her friends to stuff my ass, then they used all my 3 holes and i break in. My body and my mind where senseless and i broke totally.
She toyed me up and i squirt and cum over and over. Bente forced me to my knees and on all fours waiting for more instructions from her.
After a great Match with Ann. (0:1)
She made me cum twice on the mat by fucking my Pussy with a strap-on and she showed some nice wrestling skills. However i had 1lp left after the second one and i surrender to her, but she had fun with me. She humiliate all of my holes again and again. I hope she will be punishing me more and i really want to collar her too, but for now i'm at her mercy.
Today that was the day who i beat the breath out of here, im no longer her slavetoy and don't need to wear this painful collar!
++++++++++++++++++++++++++++++++++++++++++++++++++++++++++++++++++++++++++++++++++++++++++++++++++++++++++
Wins
Isla was to confident so you can read what happened :Im Queen Kathas bitch! She humiliated me and broke me in our game... then edged me stupid till I begged to cum like the anal whore I am.. She now has me caged as her pet .. I serve her when she wants even publicly
Shirley faced me in the LWR, we both had a really fun match where we both squirt in her ring, by the end her squirt was bigger and so she ended up collared.
Lola Darling she gave me a chance for revenge, my tongue let her lust explode!
Shy-Girl i returned the fun to her and finished her of with a squirting orgasm !
Gary(2:0) thought he could win but in the end, he fucked up my strap he ask for a rematch and ended up like that
Ayla she thought she can beat me with easy, but she went wrong and tap out under my glorious pussy
Quincy great intense match, she couldnt handle this move and ended tied up
Gabriela she was a real competitor but after i collared her, she was able to fight against been my pet, but in the end her ass and vibed pussy was to much, so she ended like this
KL1996 I dont know how many times i sucked him but it think its his weakness
Loss
Roxy break me with pussy spanking and ass spanking till i was an easy slut for her cumming from my both holes. I also ended up as her personal footslut. After a good rematch, im her pet! She managed me to orgasm with her feet till i squirt in the end. Miss Roxy marked me as her foot slut.