Junior Heavyweight Champion for 2 years running. Ex Amateur wrestling background. I enjoy the competition and never back down from a Challenge. Almost Undefeated so far and planning on keeping it that way. Feel free to message if you want to talk. know more.
The Mansion
Located in the souther forest of Germany there stands the von Schmorn mansion. Summerhome between competitions and a place of mystery. Visitors have been seen to enter but not many leave. At least not immediatly, some have been seen leaving again after months. For those truly curious, private tours are available. Those tours expose why so few leave after they enter as you are shown the mansion with the historic paintings and big ballrooms but also get a sneak peak of the collection, which contains those who were silly enough to challenge Mr. von Schmorn to a private competition. The price of these competitions is being put on display as a trophy in the mansions trophy room. Permanent stay is optional as non permanent options can be discussed. It is also possible to challenge Mr. von Schmorn for a match for your freedom, either by you or by a friend. If the friend challenges she has to put up herself as a price though. If she loses she is added to the trophy room aswell.
Formally requested an interview for a position in the working staff of the mansion this silly bunny actually challenged Mr. von Schmorn to a competition. The position she was interviewed for remains open and when asked to recall the events by visitors all she could state was:
"I though that Alex von Schmorn wold be one more match but i was worng... we played and he made me cum over and over untill i lost track of time, then he finally turned me into one of his broken bunnys. Now i belongo to him and he can expose me however he wants".
Confident as can be Lucia actually thought she could take over the mansion, challenging Mr. von Schmorn to a match without evenn realising how deeply in trouble she was getting. Before she knew it she was dragged back to the trophy room and put on display. All she could mutter when asked why was:
"I... I think I came here to... To take over the mansion...? B-But then you... Did something to me... I-I realized that your cock is everything to me..."
Now she awaits her daily edge unsure if it will ever be more again:

Feisty and truly without much of a clue what she was getting into Kate issued a challenge. Driven by her own desire she wanted half of the mansion if she was able to beat Mr. von Schmorn. She did put up quite the fight, until her mind was caught. No she only reselmbles a trophy, repeating her mantra over and over again as she is edged. Begging for release only extends her denial as she is tied in the trophy room for everybody to see and hear as she repeats "Im nothing but a good girl, a broken toy, a trophy" each time she is pushed to the edge only to release that again there wont be any release.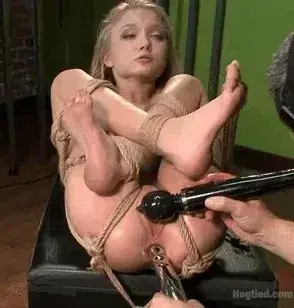 Confident as always Ava aproached me about a test of strength. She didnt want more but to finally win against me. She couldnt resist my charm, once my words got into her mind she was trapped. What followed was nothing more than a slow corruption of my new helpless pet. She isnt chained up, she simply stays in the trophy room because that is where she belongs. Caught in her own pleasure and unable to leave her new spot. Always trying to feel what i made her feel to be complete: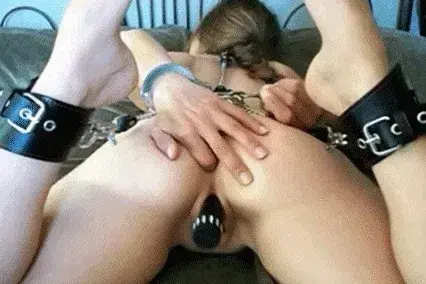 Nothing to say besides her own stumbled quote when asked what lead to her downfall:
"I came to him thinking that I could turn a cocky man into my cum slave for his own mansion, but I couldn't be further away from the truth. He made me cum by pounding my tight asshole, and not long after that, my pussy was marked by his cock. His 9" cock beat me easily as he turned me into a moaning mess with eyes rolled to the back.
Fuck, I want daddy's cock soon again..."
Stunning in every way the lovely Iris aproched me. Confident that she could tame the beast that others couldnt. Its almost a shame that she feel short. Dommed to be placed in the center of the room for the world to see. Slowly thrusting up and down forced to remember the night where she was put in place. Still feisty and confident even in defeat. When asked what made her end like this she answers with a bratty tone:
"I thought Alexander von Schmorn would be an easy win after making him cum early on and taking the lead but he quickly took advantage and fucked me into submission making me cum twice in a row with little effort"
She arrived with a record that wasnt to be joked with. A true Queen when it came to sexfighting and a tease from head to toe. Confidence that wasnt to be rivaled with and yet in the end....The Queen fell. Reduced to a trophy that joins the others she was tamed, broken, taken and finally shown off. When asked what made her end here she responded with: "I was intrigued by Alexander's gallery and wanted to test his skills for myself, thinking he would make a good playmate for me once I drained him. But he was stronger than expected and managed to make me cum twice by fucking my ass hard. Since then, he keeps using it at his leisure. I still have fun, but not in the way I expected"
Quirky and brazen, thats how she arrived in her new Porshe in that Gucci dress. Using the short absence of Mr. von Schmorn in the Mansion she threw a party and trashed the place. Her punishment soon took place. Challenged to fight for her freedom she lost. Now shes on display as punishment for her sins. When asked she replied with:
"He only won because he had help. Let me out and I'll show oo ust mmphhh aaaaaa aaaa"
Clearly she has a lot to learn about being a trophy. Her handlers re-gagged her when she started mouthing off. Her tiny body is on full, and we mean "full" display in the von Schmorn trophy room along with other discarded and forgotten conquests. I'm sure a few days like this will make little Jessica change her tone.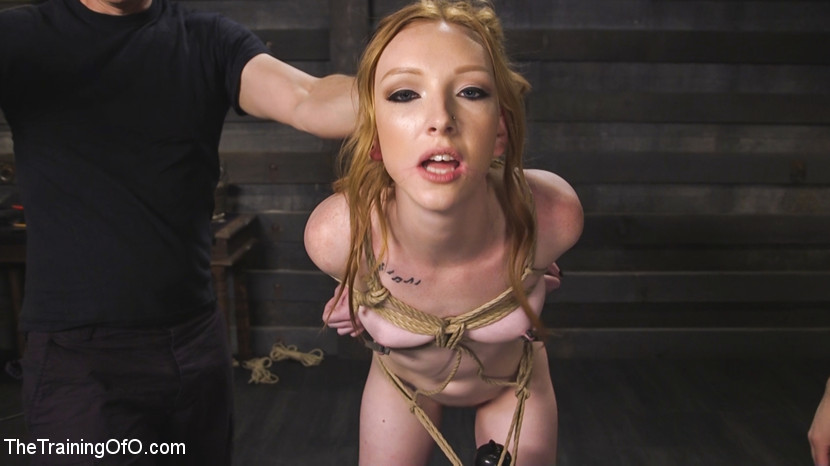 Bente
Arriving in style and once having escaped my grasp already she was silly enough to challenge me again. This time the luck wasnt in her favour and she was swiftly put into place. On the way to the trophy room she was asked what made her end up here and she only said: "I arrived back at the mansion to reclaim Alexander as my sissy maid. I could have never guessed that it would be last place that I'd visit as a free person! Now I'm kept as a mere trophy, just another piece of Alexander's ever-growing collection. How rude.."
Now she has taken place in the room where she belongs with the other trophys.
Wall of Shame
A list of trophys that managed to escape my grasp:
Lina
As much as i hate to admit it but this Bunny managed to wear me down. A true mistress of her own body and mind she managed to wear me down and beat me like nobody before has. She is the reason this wall exists.
After having her as a trophy this feisty women managed to escaped but that was not enough for her. She came back, having trained for a rematch and utterly dominated me, no matter the position she got the better of me. She teased me, outclassed me, had more stamina and even humiliated me before she milked me and had me pass out only seeing her stand above me in victory.