Thank you for stumbling across my page ❤️
I'm a 29 year old woman who has a passion for teasing, tormenting and breaking sluts.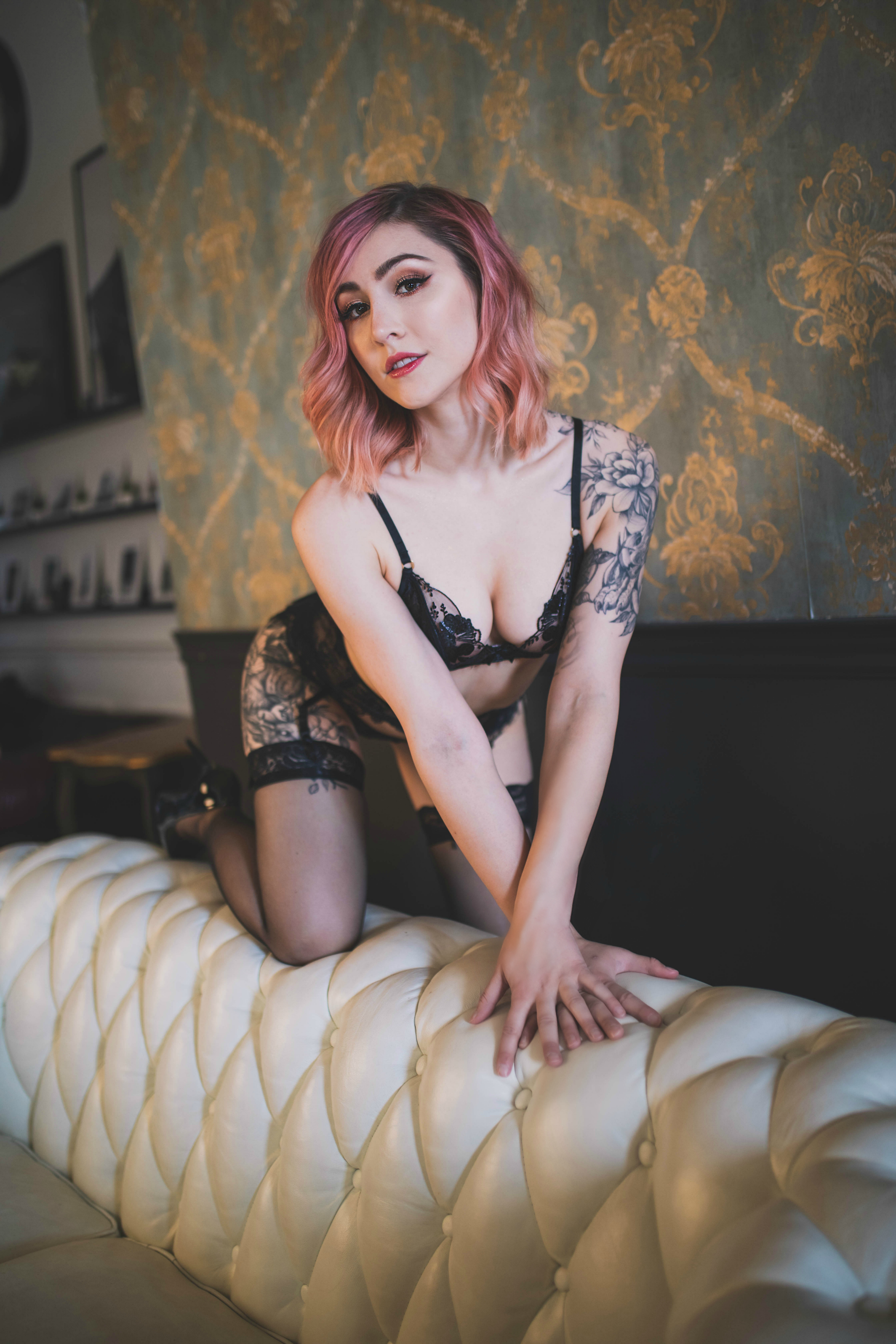 Medium Length Pink Hair (Although I'm known to change my hair color quite a bit)
Some killer green eyes
A lovely shaped ass waiting to smother you
Accented by my lovely long thigh High clad legs
And my tits aren't bad either ( C cups for those wondering )
While I Am a switch, I tend to lean much more heavily on the dominant side.
Gentlemen I appreciate all the interest but I really don't play guys often, and when I do it's my choice. So please kindly stop messaging me, and if you feel like you must please be respectful.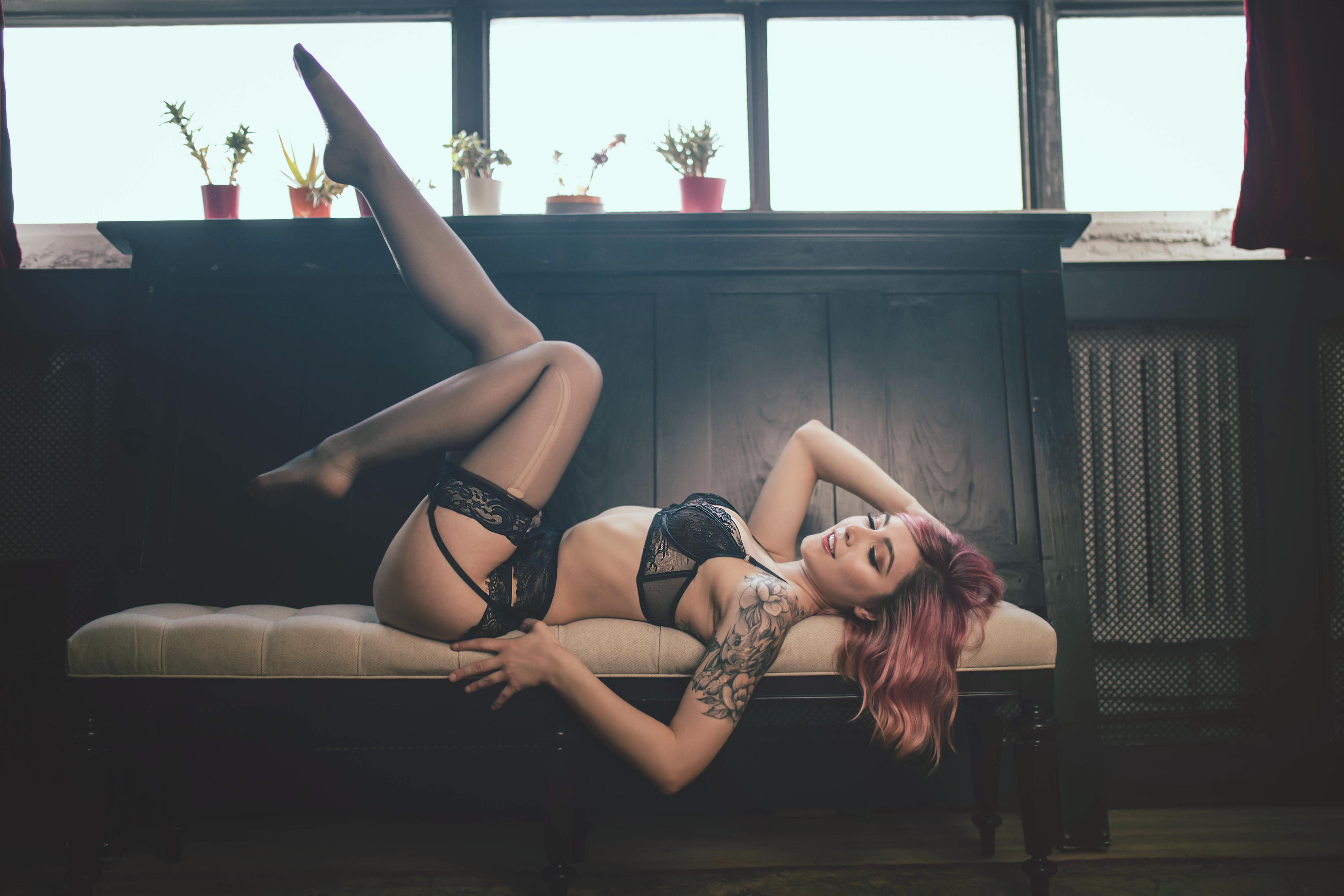 TAKING ON A NEW BUSINESS VENTURE~
Check out BLUSH

My lovely little pets -
Alis - My sweet little obedient kitten and practice partner for wrestling - I wrestled her into submission, snuggled my way into her heart and never want to let her go~
Hayley - Put up an amazing fight, but in the end I showed this lovely beauty exactly where she belonged. After making her squirt twice in her own face, she admitted defeat and serves me loyally now.
Kristi - A much tougher fight that I had anticipated when I stepped into the ring with her, but I manage to squeeze out a victory and collar my new little bunbun as I used and teased her slutty little body to orgasm after orgasm for the crowds enjoyment.
Lisa - Oh little Lisa, Every since I saw her in a public chat... I told her she would be mine. She tried putting up a little bit of a fight in the ring, But in the end I left her a squirting little loser in the ring, and gave her some glorious pink hair as she joins my little collection of Pets~.
Savanna - My darling little unicorn put up on hell of a fight, Impressing me more than most rookies I've ever had the pleasure of breaking in and making orgasm and orgasm again until I collared her and claimed her for my own. For this I've let her keep her wonderful blue hair, and added some pink to the tips just so remembers who she belongs to~
Weiss- The little SnowFox~ god I loved rolling around and making her gush during our match. The little brat put up quite the fight and did much better than most who decide to accept my challenge.... Until I had her begging to Orgasm while she was trapped under my control Giggles giving into me completely right on the wrestling mats.
RED~- After multiple interactions and teasing over months, little Red finally stepped into the ring with me. Master of Wet noodle style she wiggled her way out of many of my punishing holds, until I really began to grind away forcing out orgasm after orgasm as she moaned my name.
Day~- Ever since I first laid my eyes on this beautiful vixen I knew she had to be mine. After proving her worth, and her obedience as a Good Girl for me, I've taken her as a personal lover~ God do I love it when she makes those lovely Grrrs while I spank her beautiful ass.
Destiny- Once I found out Day and Destiny lived together, when I started coming over to visit my good little girl... I knew it was only a matter of time before I had to assert dominance in the apartment. Destiny put up an amazing fight but in the end, she gave into what she really wanted..... The three of us have countless encounters in the near future~
Lea- Little Lea ran her mouth up and down saying how I wasn't that good and how she would somehow tame me in the ring. I showed her quickly that I was not to be trifled with, trapping her on the top rope and teasing that wonderful pussy into submission. As a sign of her being a good little girl for me after accepting her new Miss I've given her a beautiful pair of pink fishnets to remind her who owns her wonderful ass~
Haylee- Ever since I saw Haylee trying to rescue Hayley out of the compound I knew I had to get my claws into her. She put up quite the good battle but in the end Found herself trapped on the mats as I had her helpless and fingered her into submission. She now joins the ranks of the pink parade~
LWR Outfit
Seasonal outfit - current theme Spring